Jimmy Carter's Good News And The Ever-Brightening Outlook For Melanoma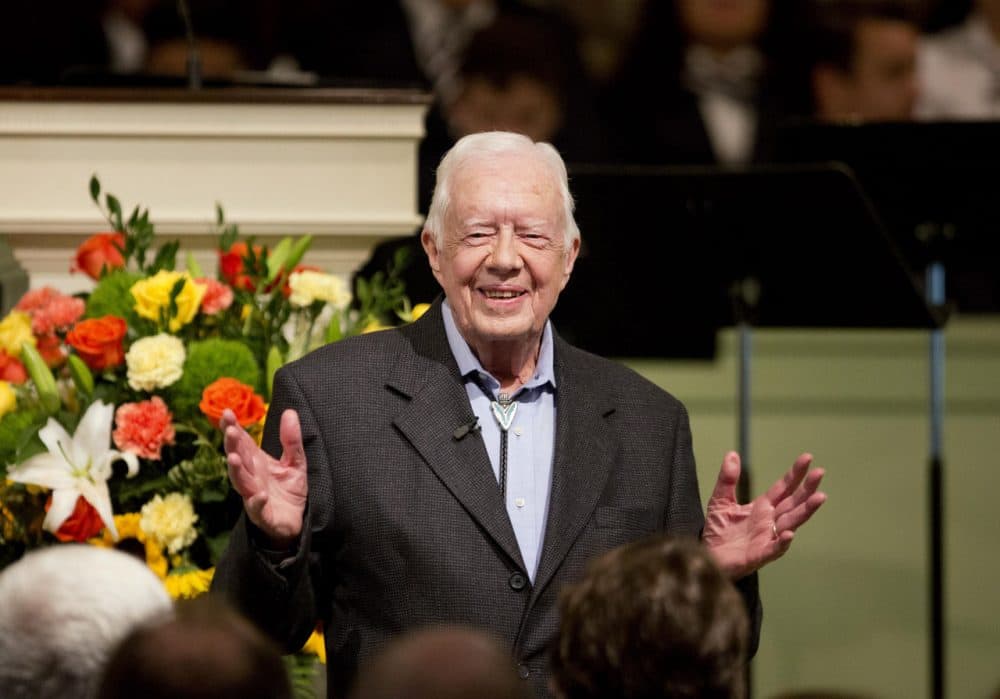 This article is more than 4 years old.
In August, former President Jimmy Carter announced that he was being treated for melanoma, a skin cancer that had spread to his liver and brain. Now, Carter says that his latest brain scan shows no sign of cancer spots.
This is not necessarily a "cure," but it's hard to imagine a more striking illustration of recent progress on treating malignant melanoma, once considered an imminent death sentence.
We sought some perspective from Dr. Elizabeth Buchbinder, a melanoma specialist at the Dana-Farber Cancer Institute.
---
Jimmy Carter says there's no cancer showing up on his MRI. What does that mean?
EB: It's incredibly exciting. It basically means that the lesions that were seen there before have resolved or disappeared or whatever term you'd like to use. And so it's a great response. It's what we would call a complete response on imaging, which is really really excellent, obviously.
The issue becomes this: We have limits to what our imaging can see. So we never know that there's no cancer anywhere. But we know that there is none we can detect, which is very exciting. So all the cancer that we could see previously is now no longer detectable.
What does that mean happened biologically?
Biologically, he had a couple things happen, because he got radiation, which damaged his cancer, and he got [the drug] Keytruda. And what the Keytruda did is it turned on the immune system to act against those tumors. So the immune system then attacks and basically gets rid of cancer cells. And so very likely his immune system got turned on, attacked those cancer cells, eradicated what was there, and hopefully is continuing to eradicate anything we can't see, and it now recognizes the cancer as something that it needs to get rid of.
When you have a great response like this, is it likely to remain so great?
"We're really seeing a lot of people who are living a long, long time with either minimally detectable or no detectable cancer."

Dr. Elizabeth Buchbinder
Very likely. With immune therapy in particular, and even going back to some of the earliest immune therapies that we have used, such as an older one called Interleukin 2 — when it's used, if you have a complete response and no longer have any detectable cancer, the chances of that continuing are much much higher than if you just see a little bit of shrinkage, or some degree of shrinkage but can still detect cancer. So chances are very, very good that Jimmy Carter will continue to do well going forward and not have trouble with cancer in the future. We can never say 100 percent, but this is definitely a very good response.
I imagine you now need to throw a bit of cold water on all the people who will call and say 'I want what he got.' What would you say to those patients?
We are seeing incredible responses with these drugs, but unfortunately, obviously they don't work for everybody. The good news is, we're not talking super-low percentages. We're actually seeing about 40 percent of patients who get similar drugs to what he got having responses upfront. By response, I mean any shrinkage of the cancer — so complete responses like his, when it shrinks to nothing, but then also responses where it shrinks a little bit.
Our hope is that — especially with the way this treatment works, and where it really gets the immune system to attack the cancer — that any sort of response, any sort of shrinkage of the cancer will actually continue long-term, and that the immune system will keep attacking, and never get turned off, both with the drug there or even if we stopped the medication.
But a lot of this — because some of these treatments are so new — there still is some caution there, and we don't want to stop following people because we know that there's always some risk with cancer that it could hide out somewhere or figure out a way around some of the things we do to stop it.
Would you go so far as to say that malignant melanoma is just not the death sentence anymore that it was?
I think we definitely can say that. The issue does become that there still are those people who aren't responding to treatments, which is the group we are most targeting now with our research, to try and figure out who those are and what we can do for them, and how we make sure that we get them the best possible next steps in treatment.
But yes, a lot of people ask me now: 'What is my prognosis?' And it's very hard to say because with a lot of these new treatments and with how rapidly new treatments are getting approved — almost monthly now — and advances we're seeing, that question is a moving target. And we're really seeing a lot of people who are living a long, long time with either minimally detectable or no detectable cancer.
Transcription thanks to Radio Boston's Virginia Marshall.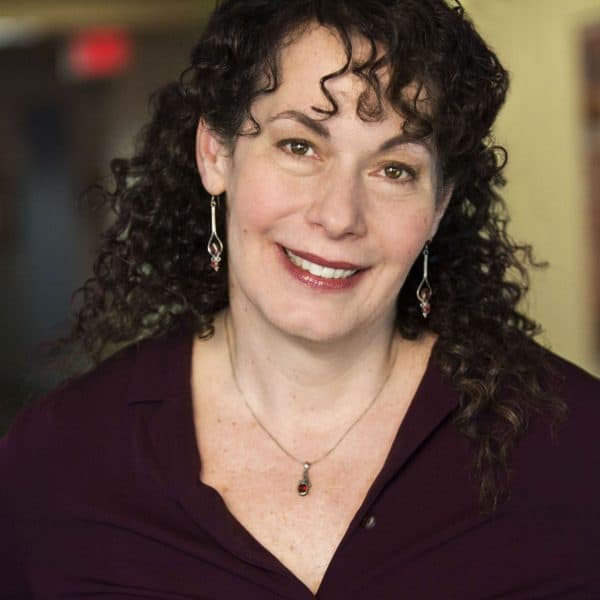 Carey Goldberg Editor, CommonHealth
Carey Goldberg is the editor of WBUR's CommonHealth section.