Opinion: Spurred By Crisis, Long-Awaited Fix To Mass. Opioid Database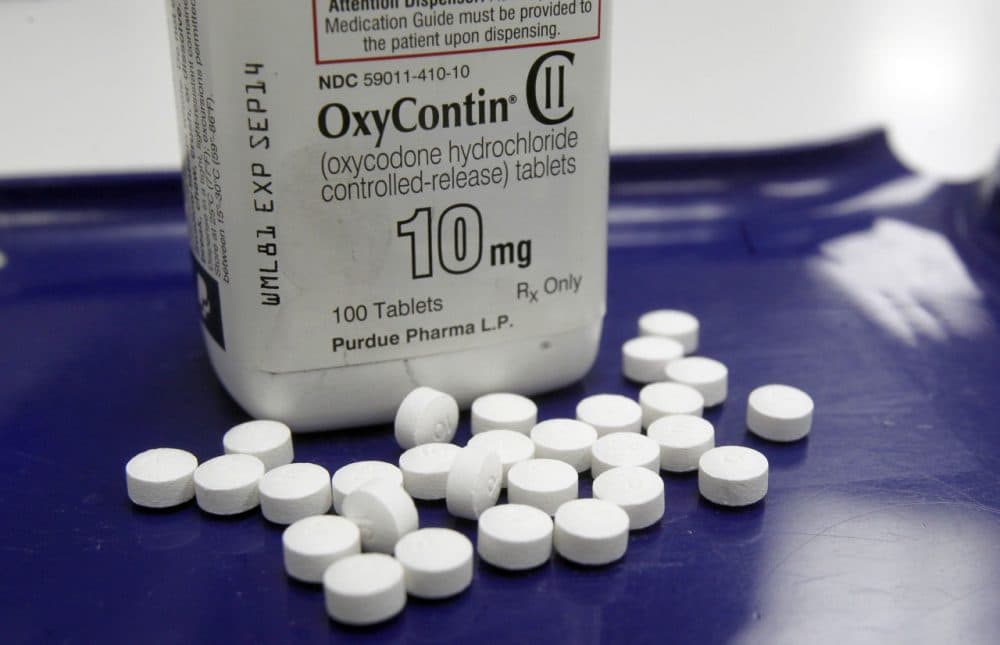 This article is more than 4 years old.
Update: According to the Committee of Interns and Residents, which advocated for resident access to the database, the state has now fixed this gap and residents can be entered into the system at the hospitals where they work. 
By Dr. David Scales
State officials are promising that by this March, they will fix a long-standing problem: Currently, doctors in training — more than 5,000 of us statewide — have no direct access to the database that lets us check a patient's opioid history.
Sometimes, it seems, it takes a crisis to push for change. With the opiate epidemic in full swing, some fixes for long-standing problems that make no sense are finally happening. If only we could fix more of the ridiculous aspects of our health care system — some elements of our electronic medical records come quickly to mind — without waiting for a crisis.
The database is a major piece of the state's effort to stem the overdose epidemic. Checking its critical data on patients' past prescriptions can mean the difference between prescribing a much-needed pain medication or wrongly prescribing what turns out to be an overdose.
I first learned that residents had no access to the database when I started my own residency in 2013. At my first outpatient appointment, I saw a homeless man on such high doses of morphine and Dilaudid, an opioid pain drug, that I was surprised he was alive. Doses that high would cause most people to overdose.
His legs were swollen to the size of tree trunks, with skin a texture not too far from bark. But he was on opiates for pain control after a recent hernia repair that was complicated by an infection. During his recovery at a rehabilitation facility, a physician had thoughtlessly escalated his medication regimen. Now he was about to be back on the street, and had no one to prescribe his pain medications. When opioids are abruptly stopped, withdrawal can include intense symptoms from abdominal pain and vomiting to skin-crawling and muscle aches.
Yet only one physician in our clinic had access to the online prescription drug database and it took days to get the printout she kindly provided. Fortunately, we could wait, because the man was still hospitalized, but even as a new resident, I could see that this gap in the system simply made no sense. Multiply my experience by the 5,500 resident physicians in Massachusetts and you see the scope of the problem: One out of every seven doctors in the state is excluded from this key database.
Jennifer Lipman is a third-year podiatry resident colleague at Cambridge Health Alliance, and her story is even more absurd. For one patient, Jennifer called seven pharmacies, spending close to an hour listening to hold muzak while pharmacists searched their databases for prescriptions of controlled substances.
The online prescription monitoring program was developed in the first place to avoid situations exactly like Jennifer's. It provides faster, easier access to information on prescriptions from hospitals and pharmacies across the state, to indicate whether a patient has been visiting multiple health care providers to gather prescriptions for controlled substances.
But Jennifer couldn't access the database directly because of technical problems that impede access for individual residents. Currently, log-in privileges are tied to official registration numbers for physicians. Residents have a number linked to their residency program rather than an individual one like fully licensed doctors.
Many residents in Jennifer's shoes would have given up. But through sheer persistence, she found out her patient had been prescribed a lot of Vicodin: 270 tablets in the past 30 days from various sources. That was a helpful red flag. It would have been more helpful if it had taken her two minutes instead of an hour.
Access to the database may seem like a small thing, but it has big implications.
First, it hinders residents from developing good practices they'll need later. A number of medical studies show that the habits that physicians-in-training develop as residents stay with them years after training. Current policy is inculcating the practice of not checking the database, making it less likely residents will check it when they are fully licensed.
Second, without access to the database, residents are at risk of disobeying the law. As of July 1, the state Department of Public Health is required to set rules mandating that all prescribers check the database prior to giving someone their first opiate prescription. Right now, this would mean residents must either chase down a more senior physician to log in to the database on their behalf, or spend significant time calling multiple pharmacies as Jennifer did.
DPH is working on revamping the whole database to make it easier to use and include resident access. Commissioner Monica Bharel says that residents will be able to access the prescription drug monitoring database "in the next several months," with a target of March 1, 2016.
According to the current draft plan, each teaching hospital would appoint a "designated institutional officer" who is a licensed practitioner under whose license residents will be able to access the database.
Resident access is a "high priority" for the department, she told CommonHealth in an interview.
Until then, the department is working on a way to circumvent the specific technical problems that impede resident access.
Per the department the process of revamping the database requires building consensus among stakeholders, including hospitals.
"We support the department's efforts to improve the technical issues with the database, including improving resident access," Anuj Goel, a lawyer and vice president of legal and regulatory affairs with the Massachusetts Hospital Association, said in an interview.
Dr. Dennis Dimitri, president of the Massachusetts Medical Society, also sounded positive in an interview: "Any resident who has a license to prescribe opioids through their limited medical license that they get when in training should also be able to access the prescription monitoring program," he said.
Still, many questions remain unanswered. While the proposed solution might solve some problems, might it create others? For example, currently the database contains the name of each provider who prescribed the controlled substances. If one log-in covers all residents in a hospital, it may make it difficult to tell which resident within the hospital is prescribing the controlled substances.
It is also unclear why the process is taking so long. There are many moving parts as the Department of Public Health shoehorns resident access into the current system while ensuring it is built into the next. However, lack of resident access has been a known issue for years; it has only gained the spotlight as concerns about the opiate epidemic have grown.
As the Boston Globe recently said in an editorial on the topic, "Here's an easy way to make things better overnight. In a crisis, every minute counts."