From Cancer Drugs To Gut Bugs: 10 Medical Trends To Watch In 2016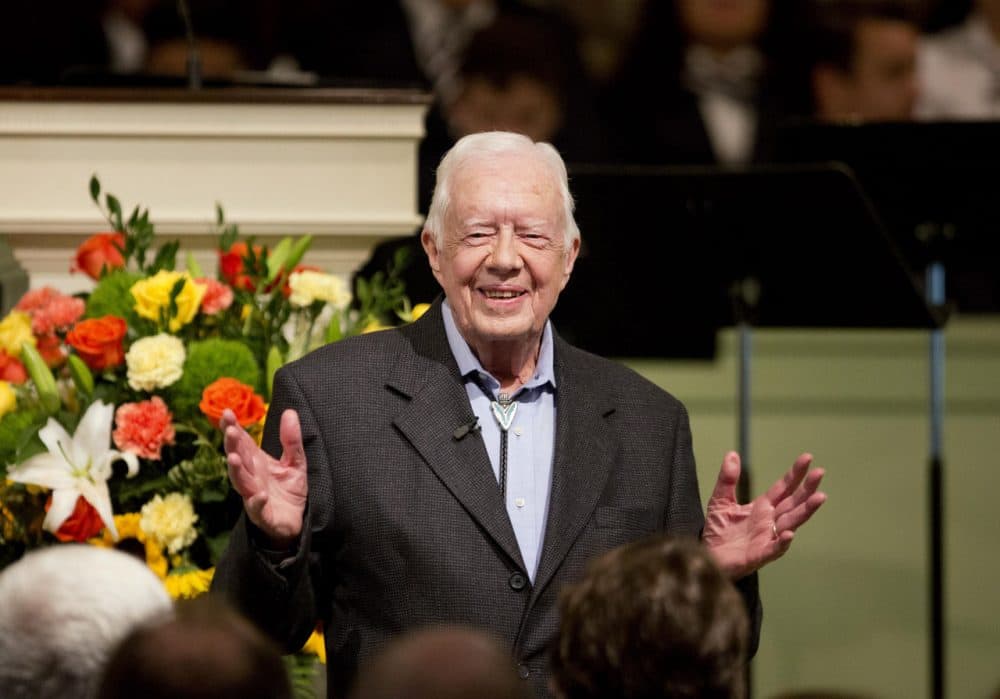 This article is more than 5 years old.
By Dr. Michael Misialek
Guest contributor
2016 is the year of the monkey, according to the Chinese calendar, but from my corner of the medical world — as a pathologist who tries to stay current on the medical big picture — it's looking more like the year of the crab (cancer, that is).
Looking through my microscope, I expect the most striking medical advances next year in the field of cancer treatment. More broadly, here's what I expect in the year to come, starting with scientific and technological progress and then getting into the health care system.
1. Cancer: Immunotherapy And More
Immunotherapy for cancer exploded in 2015. What is immunotherapy? It's the technique by which the power of the immune system is harnessed to attack cancer. It's already used in many cancer treatments, but it tends to be a second-line approach or reserved for advanced disease. In 2016, we'll see more immunotherapy treatments approved and they will likely become the first-line choice in many cancers.
We can also expect to see more cell-mediated therapies -- engineering a patient's own immune cells to attack cancer — added to the cancer armamentarium. And expect to hear more about epigenetics — using the cancer cell's genetic programming to push it back toward normalcy.
Recently, the American Association for Cancer Research convened an international immunotherapy conference, which completely sold out. One of the biggest stories to emerge was how chemotherapy resistance can be overcome using engineered proteins. Resistance is an all-too-common problem that dampens the hopes of precision medicine. These proteins, which are smaller than antibodies, will bring immunotherapy to new levels in 2016.
New drug combinations, combining traditional chemotherapy with immunotherapy, will also blossom in 2016. Such approaches are already showing promise in lung cancer, prostate cancer and melanoma. And we can expect new vaccines against cancer to emerge in 2016.
2. Related: 'Basket Studies,' A New Approach to Clinical Trials
Traditional drug trials test a drug against a known cancer type. With the precision medicine revolution upon us, it has become evident that many cancers, regardless of type, often share the same genetic mutations. 2015 saw the first trials of using a drug in an off-label manner to target common mutations across cancers of many different organs. Such "basket trials," I think, will explode in popularity in 2016 in an effort to bring greater patient access to drugs. This new clinical trial paradigm will become commonplace in 2016. Already the American Society of Clinical Oncology is sponsoring its first-ever basket trial, partnering with five drug companies. Expect preliminary results in 2016.
3. Leveraging Our Gut Microbes
The bacteria in the gut have long been known to play a role in the immune system and metabolism. Now, new research is showing that many diseases may be caused in part by gut microbes, and I expect the coming year to bring a flurry of new uses for these microbes.
One of the fasting-growing applications is the use of fecal transplants to treat the deadly Clostridium difficile infection. Other diseases such as inflammatory bowel disease, irritable bowel syndrome, autoimmune diseases and allergic disease will likely see bacteria-based treatment advances in 2016.
Recently, gut microbes have even been shown to reduce the side effects of chemotherapy. Perhaps most exciting are the ways in which these bacteria are detected. Traditional methods of bacterial culture will become replaced by genetic sequencing of bacterial DNA. Such powerful information is already showing early promise in helping to stem transmission of drug-resistant bacteria within and between hospitals, a major cause of illness and death.
4. Closer To 3D-Printing Organs
2015 has brought success in the 3D printing of human tissues. Such advances will continue into 2016. Even though the holy grail of 3D-printing human organs remains years away, it is a future that now appears to be within reach. Such an accomplishment will address the current problems of organ transplantation — long waiting lists, limited organ availability and rejection. 3D printing of organs will eliminate these obstacles, as organs will be printed on demand, and from a patient's own tissues.
2015 has seen the 3D printing of ribs, prosthetic limbs and other body parts. There has already been success in blood vessel printing, a crucial step toward building an organ. We can also expect more headlines in 2016 in the field of regenerative medicine. Cancer treatment and research may benefit if tumors can be routinely 3D printed. This field still faces regulatory challenges, and will need time and significant investment for the technology to advance, but 2016 should already bring more steps ahead.
5. Taking The Microscope Inside The Body
In vivo microscopy is a new microscopic technique in which images are obtained from endoscopes — a device on a long tube inserted into the patient's body — in real time. The traditional way in which biopsy tissue is examined requires tissue to be removed from the body, processed in a lab and made into a glass slide, a process typically taking about 24 hours. A diagnosis is then made long after a patient has left the office or operating room. In vivo microscopy offers a number of advantages such as:
• A diagnosis can be made instantly on tissues that cannot be easily removed.
• An entire organ can be screened for microscopic disease without having to remove any tissue.
• More effective traditional biopsies can be obtained through precise targeting.
• A real-time assessment of the effects of treatment can be accomplished.
I believe in vitro microscopy promises to revolutionize the way we pathologists examine tissues and render diagnoses. And I expect this technology to take off like a rocket in 2016.
6. Lab On A Chip: Miniaturizing The Lab
Recent advances have revolutionized lab testing technology. Miniaturizing the complex and grand scale of lab testing down to a microchip will allow health care providers in 2016 to do more, with smaller samples, and more cheaply. One such company, Theranos, has already gained FDA clearance for herpes testing this year. Theranos is controversial, but more such tests will inevitably follow in 2016 if this new technology holds up to peer review. I expect 2016 to see an explosion in this minimally invasive lab testing technology. The traditional site of care will further shift outside the lab, clinic or hospital to the consumer.
7. Related: Mobile Diagnostics
Consumers can expect to see a rise in wearable health tracking technology in 2016, and providers can expect an explosion of mobile diagnostics.
"Point-of-care" handheld mobile devices will expand access to care throughout the United States and the world. Whether in remote areas of rural America, or the jungles and deserts of the Third World, this next generation of diagnostics may transform access to care in 2016. Smartphones can be easily retrofitted to microscopes and other types of analyzers.
Now for the health care system:
8.The Rise Of The Health Care Consumer
Driven by rising costs and higher deductibles, consumers are expecting more from health care. They are asked to pay more and also choose more. This rise of consumerism is already shaking up health care as hospitals and health systems scramble to meet the needs of more educated and demanding customers. I expect 2016 to see even more competition in the market.
Consumers are opting for the most affordable choices, often neglecting care in the process. In 2016, I expect to see care increasingly facilitated through smartphones and apps. Also more high deductible plans, a continued proliferation of "minute clinics," more virtual health care visits and online health tools.
9. Value-Based Health Care: Bundles And Population Health
Health care value can be defined as outcomes relative to cost. 2016 will likely see "coordinated care" efforts take off in an attempt to provide high quality care at lower costs both for individuals and entire populations. I expect improved access to care and patient-centered care to make headlines in 2016, including concerted efforts to improve quality of care across the care continuum while lowering costs, eliminating waste and redundancy and controlling utilization.
"Bundled care" means a flat fee is given to providers for the care of a condition across the entire care continuum. 2016 will likely see more bundles for top users, such as cancer care, the elderly, Alzheimer's, end of life, specialty drugs, behavioral health and social work.
For America's seniors, this summer brought cause for optimism just as Medicare marked its 50th anniversary: A landmark study found spending and hospitalizations decreased for Medicare beneficiaries aged 65 and older from 1999 to 2013. Expect more such initiatives in 2016 as the market moves from a fee-for-service model to one of value.
10. Insurer Megamergers Change The Landscape
This summer Aetna announced it would buy Humana. In a similar move, Anthem said it plans to buy Cigna. These blockbuster insurance deals will bring the number of large insurers from five to three (UnitedHealth Group remains). This will mean less choice for consumers, particularly for seniors looking toward Medicare Advantage plans. Though the mergers will take time to complete, pass court approval and address anti-trust concerns, expect more such mergers in 2016. Accordingly, we can expect higher premiums.
Readers, expectations of your own? Hopes or fears?
Dr. Michael Misialek is associate chair of pathology at Newton-Wellesley Hospital and assistant clinical professor of pathology at Tufts University School of Medicine.