AG Healey Sues Mass. Mental Health Center For 'Unlicensed' Staff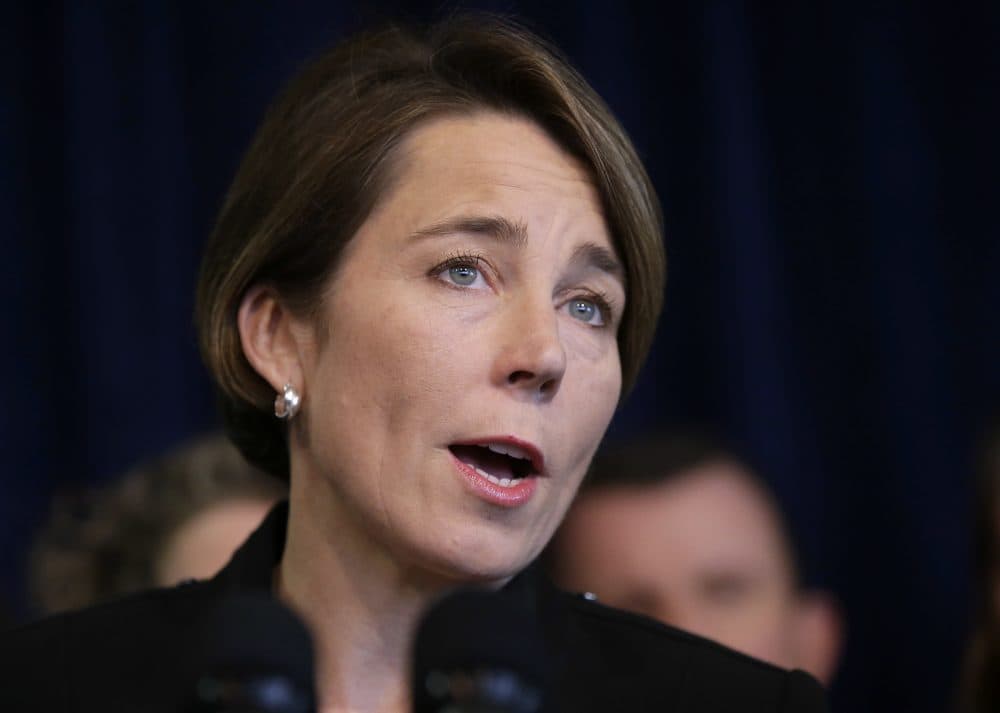 This article is more than 3 years old.
The office of state Attorney General Maura Healey on Tuesday sued a Massachusetts mental health center for fraudulent billing for its alleged unlicensed patient care.
Healey's office said in a news release that South Bay Mental Health Center Inc. "had a widespread pattern of employing unlicensed, unqualified, and unsupervised staff at its mental health facilities in violation of MassHealth regulations."
Said Healey in a statement: "This company provided substandard care to many vulnerable patients and fraudulently billed the state for its inadequate services."
South Bay operates mental health facilities across the state, including in Boston's Dorchester neighborhood. Healey's office names 17 clinics in the complaint.
"For example," the release says, "the Attleboro Clinic, which had 125 employees, had only two licensed supervisors[,] who could not have possibly provided the necessary supervision to all of the other unlicensed clinicians."
Since August 2009, MassHealth and its contracted entities have paid South Bay more than $123 million for outpatient services.
The attorney general's investigation and subsequent lawsuit follows a whistleblower lawsuit filed by a former South Bay employee. That suit said more than 30,000 patients a year were treated by unqualified clinicians.
Following the whistleblower suit, the company told WBUR "our findings do not support our former employee's claims." It added that it "intends to follow the legal steps necessary to resolve this matter as efficiently as possible, and we remain focused on the well-being of our consumers and employees."
With reporting by WBUR's Newscast Unit and Ben Swasey