Sudden High Temps Mean Sudden Burst Of Pollen In Mass.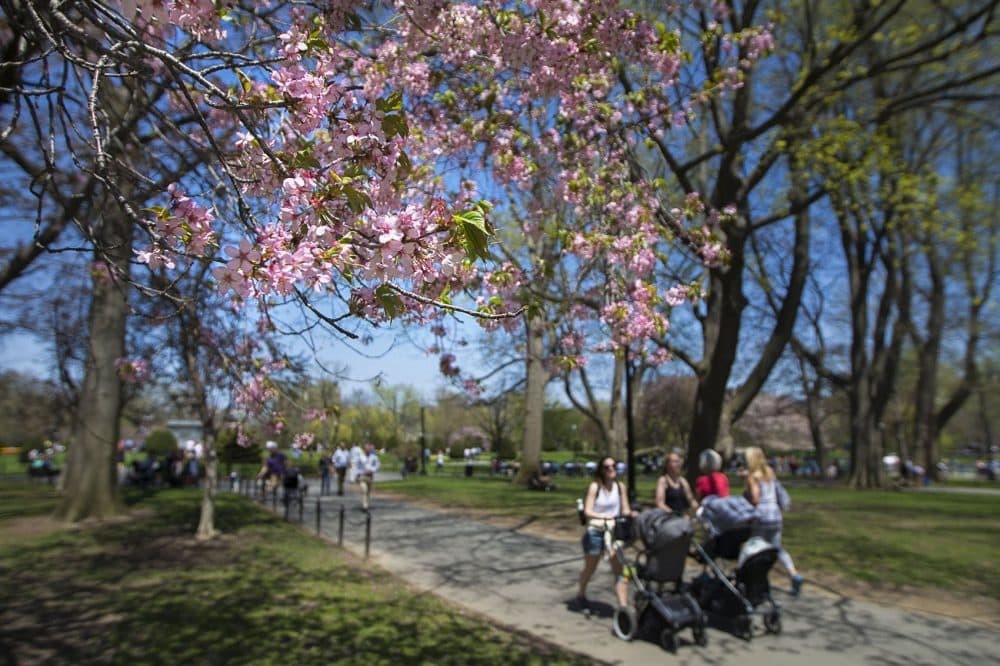 This article is more than 2 years old.
Get ready for an intense allergy season.
Researchers say this spring's cold temperatures stopped trees and plants from gradually releasing their pollen.
So now that the weather is heating up — it's set to be in the 80s Wednesday and Thursday around Boston — all of the pollen could hit at once.
"If everything comes in the air at the same time -- tree and then grass pollen -- if everything comes at once, it's much more severe than just one after the other," said Dr. Mariana Castells, an allergist at Brigham and Women's Hospital.
Weather.com forecasts high tree pollen for Wednesday and Thursday.
Castells recommends that people sleep with windows closed and avoid early morning activity, because pollen is out in the hours of 4 or 5 a.m.
She also recommends over-the-counter allergy medication.
A little good news: Castells says frigid temperatures we had some days this winter mean some trees might not pollinate at all.
With reporting by WBUR's Newscast Unit