Six Employees At Holyoke Soldiers' Home Test Positive For Coronavirus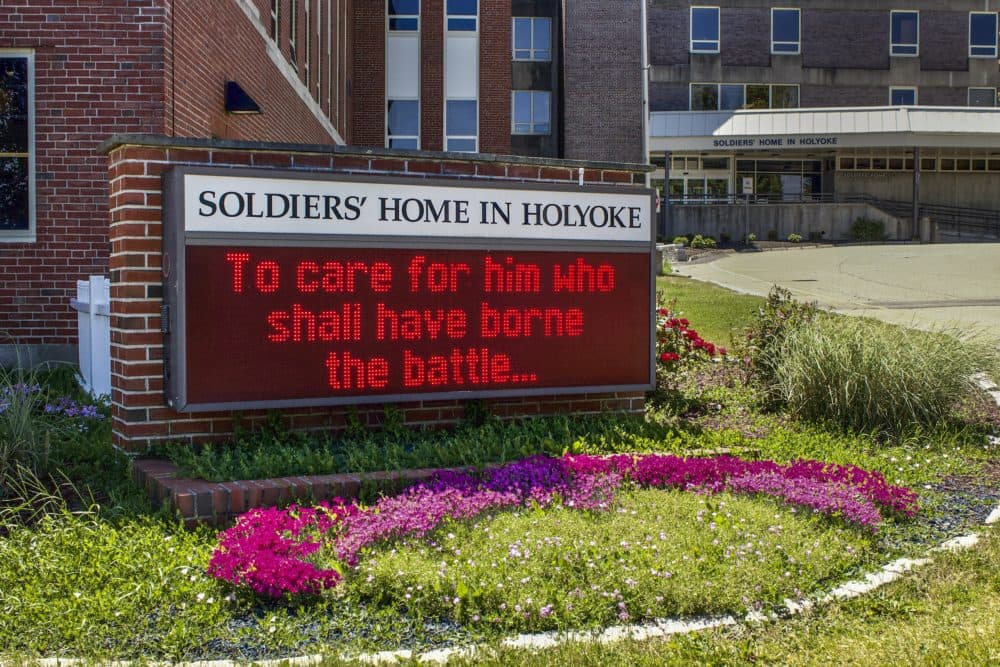 Two days after the Executive Office of Health and Human Services announced that a "clinically recovered" veteran at the Holyoke Soldiers' Home tested positive for the virus again, an agency spokeswoman confirmed that six employees at the home have also tested positive for a second time.
Though none of the employees appeared symptomatic, all six were "immediately sent home out of an abundance of caution," the spokeswoman said. "The Home has been implementing protocols for clinically recovered individuals per the [U.S. Centers for Disease Control and Prevention], and will continue to take full precautions for any suspected positive residents."
The CDC guidance currently supports a "symptom-based strategy" for deciding when to end isolation and other precautions for people with COVID-19. In other words, if residents and staff show show no symptoms for a given period of time, they are considered to have recovered.
According to an all-staff email obtained by WBUR, residents were considered clinically recovered if they were symptom-free for 20 days and lived in a designated unit of the facility.
"At this time, medical research does not know how long the virus may remain in a person's body, but it is widely agreed that once a person is determined clinically recovered they are not believed to be contagious," said the email from Val Liptak, acting director of the Department of Veteran Affairs.
But Corey Bombredi, an internal organizer with SEIU Local 888, which represents much of the home's staff, says he and other employees are unsettled by the news.
"Everything we've heard up until now is that once you get it, you build up antibodies and you can't get it again. And now we're hearing test results from six employees in one building who have all tested positive a second time," he said.
"People have relaxed, people have let down their guard a little bit — especially people who have already had it," he added, "so it just makes me worried that there's a whole lot of people out there that are spreading it unknowingly."
The state says it plans to conduct another round of "full house" testing of staff and residents later this week.
The Holyoke Soldiers' Home has been the site of one of the worst coronavirus outbreaks in the country — to date, 76 veterans have died from the virus while more than 150 other veterans and staff contracted it. At a congressional hearing on Wednesday, the home was held up as an example of how the pandemic can ravage a long-term care facility that lacks proper oversight.
In response to the outbreak, Gov. Charlie Baker asked attorney Mark Pearlstein, a former federal prosecutor, to conduct an independent report into what went wrong.
There are at least three other ongoing state and federal investigations into the home, and earlier this month, the family of a veteran who died from COVID-19 filed a class-action lawsuit.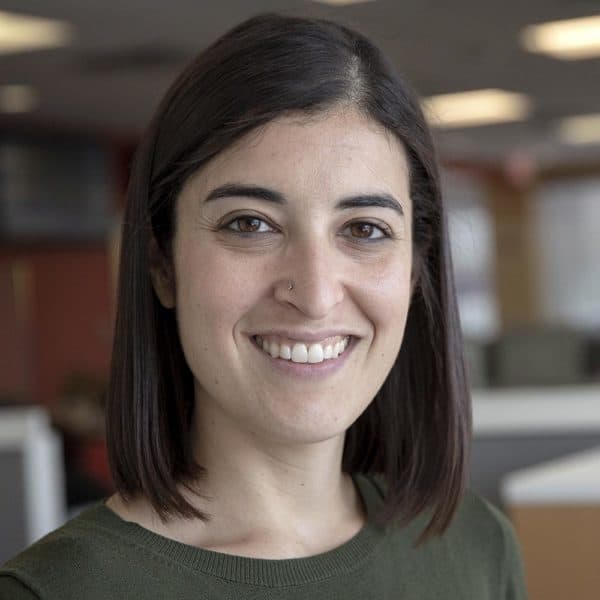 Miriam Wasser Reporter, EarthWhile
Miriam Wasser is a reporter for WBUR's environmental vertical.