Asked & Answered: Your COVID-19 Vaccine Questions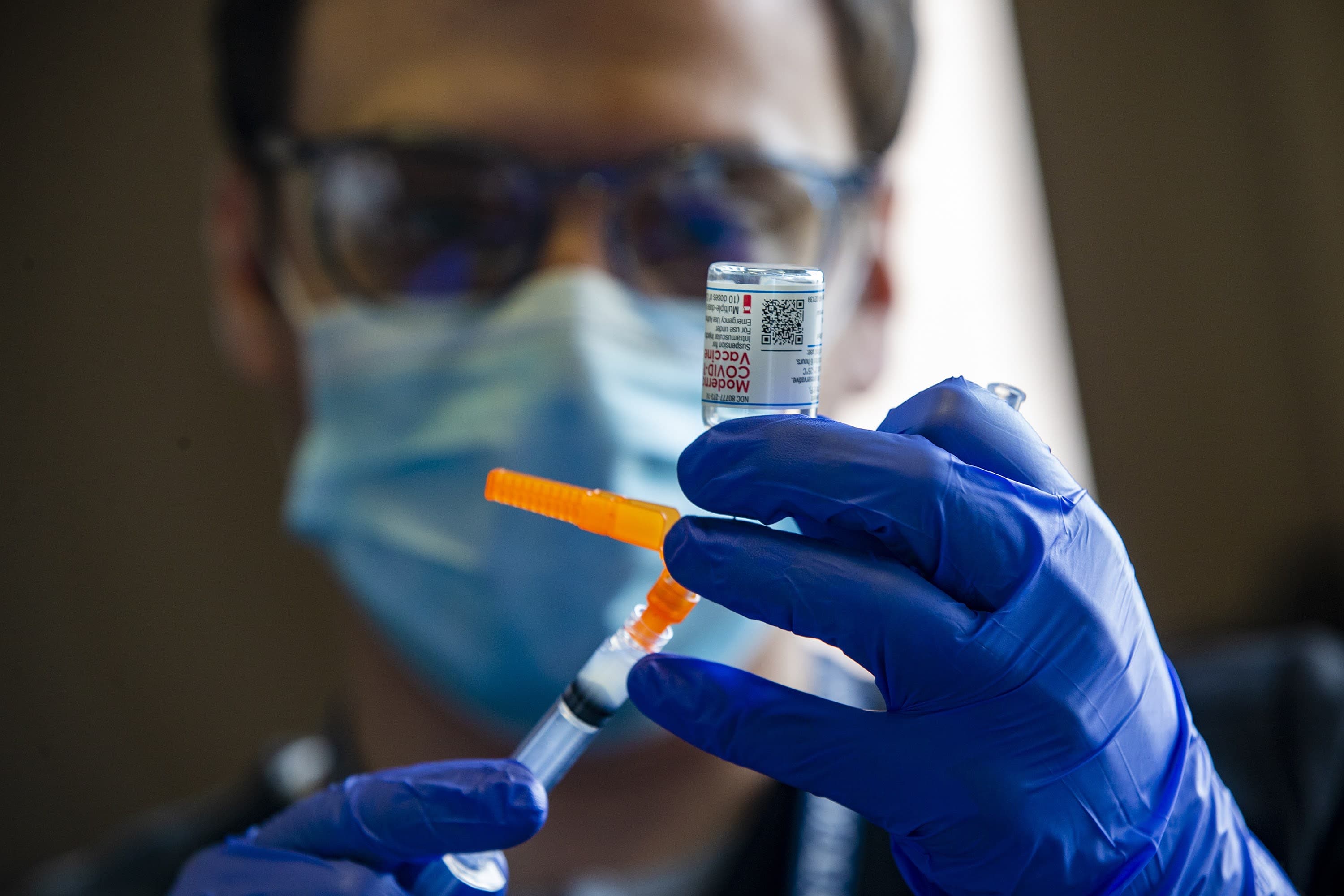 We know WBUR listeners and readers have a lot of questions about COVID-19 vaccines.
"Are they safe?"
"What are the side effects?"
"When is it my turn to get the first dose?"
While we don't have all the answers, we certainly have a lot of information to help you out. The CommonHealth team, as well as the rest of our newsroom, is working to answer your most frequently asked questions in our weekly coronavirus newsletter. You can find the collection of responses below, updated each week.
Have a question about vaccines? Ask us in the form at the bottom of this article.   
What vaccines are available? (As of Feb. 5)
A lot of different companies are making vaccines, and most of them use different technologies and methods to work. But right now, only two have emergency use authorization: the Moderna and Pfizer vaccines. These two are actually very, very similar.
Both are given as two shots. They have the same underlying technology – something called modified mRNA. They both target the coronavirus' spike protein. (And this is actually true about most other coronavirus vaccines.) There are some differences --  mainly that the Moderna vaccine is a bit more shelf-stable at higher temperatures. The Pfizer vaccine must be kept at temperatures of approximately negative 70 degrees celsius (room temperature in Antarctica), and the Moderna vaccine is OK to store in a normal freezer, basically.
Johnson & Johnson applied for emergency use authorization from the FDA and the agency is expected to hold its first meeting on the application on Feb. 26. It's a single dose vaccine that can be stored more easily. It's shown to be 66% effective.
What are the side effects and how do they compare?
As you might expect, the side effects for these two vaccines are very similar. The short version is that these vaccines are very safe, and while some side effects are extremely common, they're pretty much the same as many other vaccines we give currently.
I'll talk about the side effects just after the second dose, as most people don't have a lot of side effects from the first. The most common side effect for both the Moderna and Pfizer vaccines is pain at the injection site, which will likely occur within seven days of the shot. A few people – maybe one out of every 20 – get a bit of redness and swelling.
The next most common side effects are fatigue, headache, muscle pain and chills. A little over 60% who received the vaccine reported these, but so did about 25% of people who just got the placebo. So you can infer that about 35 to 40% of people experience these side effects as a result of the vaccine. These side effects were well tolerated, meaning most people were able to recover easily and weren't experiencing severe versions of these side effects.
If you experience any of these side effects, the upside is you are extremely likely to enjoy the main purpose of this vaccine: protection against sickness, death and long-term injury from COVID-19.
Should I be worried about allergic reactions?
In very, very rare circumstances, there have been people who suffered dangerous allergic reactions to the vaccine, but the clinicians administering the vaccines were able to successfully treat those reactions. Every time the vaccine is given, a clinician keeps you under medical observation for a period of time to make sure you are OK. 
What percentage of the population needs to be vaccinated to achieve herd immunity?
Scientists don't know exactly, but it's high. Dr. Anthony Fauci, the federal government's top expert on infectious diseases, estimated on Radio Boston that it's between 70% and 85% of the population. That's low compared to measles, which is so contagious that herd immunity kicks in at about 90%. But it's high compared to current rates of vaccine acceptance – as low as 50% among nursing home staff, according to state officials. That's all the more reason, Fauci says, for extensive community outreach to encourage people to get their shots. State officials are not currently offering a time frame for when Massachusetts will reach herd immunity.
Will regulations on safety measures be lifted before herd immunity levels are reached? Can people go unmasked if they have been vaccinated?
It will be months before Massachusetts could get close to herd immunity, and it seems likely that the government will continue to base its safety measures on the daily number of cases detected, rather than the number of vaccines given. Public health authorities are saying that masking and distancing remain very important even after people have been vaccinated, both because the vaccine does not provide perfect protection and because vaccinated people may still be able to transmit the virus. Also, going mask-less is still likely to get you the stink-eye from people who can't know you've been vaccinated!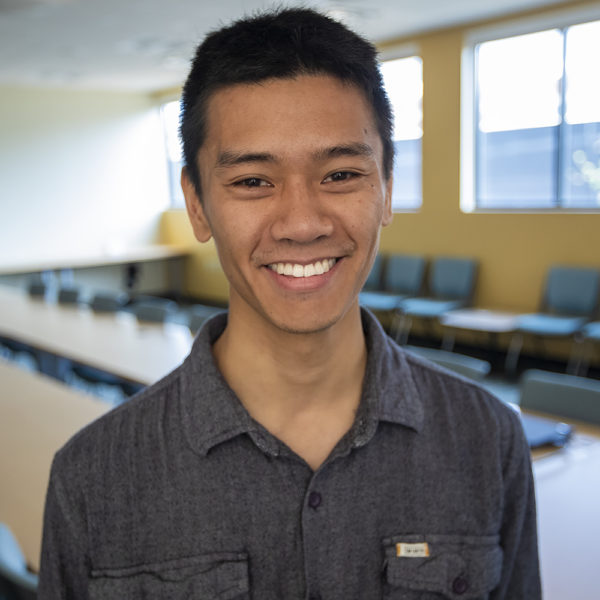 Angus Chen Reporter, CommonHealth
Angus Chen is a reporter for WBUR's CommonHealth.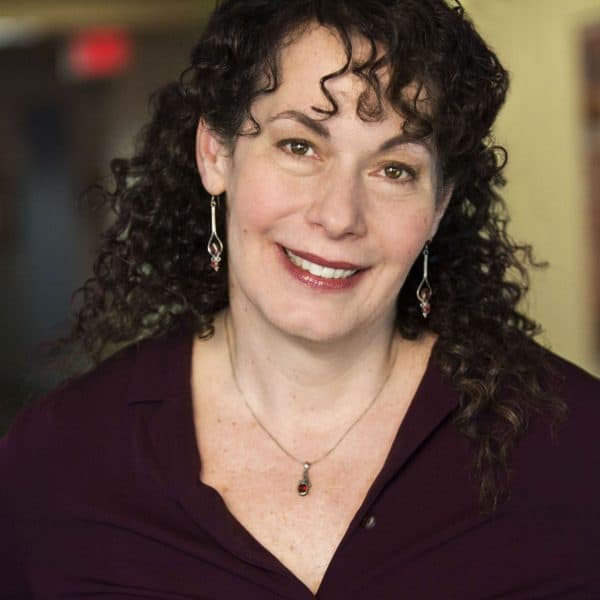 Carey Goldberg Editor, CommonHealth
Carey Goldberg is the editor of WBUR's CommonHealth section.