Dear Sugar, Episode 1: Meet The Sugars
54:06
Play
Back in 2008, Steve Almond started writing an advice column called Dear Sugar. He envisioned Sugar as a wise woman with a troubled past and a slightly reckless tongue. Then he read Cheryl Strayed's writing, and became convinced she was the real-life Sugar. And so was born the cult-favorite column Dear Sugar, a haven for the lost, lonely, and heartsick.
Now, Steve and Cheryl are back. And this time they're speaking right into your ears.
In this pilot episode, they field questions on a father's infidelity, how many children is too many, and whether a relationship can survive when one partner is smarter than the other. In true Sugar fashion, the questions they answer aren't always the ones you asked, but their responses come straight from the heart.
---
Show notes
[1:12] Steve Almond as Dear Sugar, The Rumpus, 2009.
[3:08] "Torch," Cheryl Strayed, 2006.
[4:58] "The Baby Bird," Dear Sugar, The Rumpus, 2010
[15:10] "All was tumult in the Oblonskys' house," Anna Karenina, Leo Tolstoy, 1878.
[39:45] "Wild," Cheryl Strayed, 2012.
[39:53] "Alien Boy: The Life and Death of James Chasse," Brian Lindstrom, 2013.
[42:32] "The Ghost Ship That Didn't Carry Us," Dear Sugar, The Rumpus, 2011.
[53:13] "We're all a mess," Denis Johnson, "Beverly Home," 1992.
---
New episodes will be released weekly starting in January 2015.
This segment aired on December 15, 2014.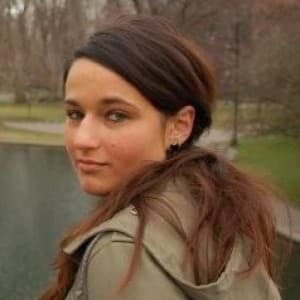 Lisa Tobin Senior Podcast Producer
Lisa Tobin was formerly WBUR's senior podcast producer.