We've all found ourselves exploring some version of this question about the people we love: What are the limits of your love for me? How much of my true self can I reveal to you, before you take your love away?
In this episode, the Sugars explore the deal killer — the thing that turns out to be the limit, that is too much for a relationship to withstand. They field questions from a woman tiring of her boyfriend's severe anxiety, a grieving young woman whose boyfriend is jealous of her dead ex, and a man deeply ashamed of his obsessive desire to make a woman pregnant.
---
Show notes
[0:01] "I Want A Little Sugar In My Bowl," Nina Simone, 1967.
[1:45] "A time that we dealt with infidelity, that Brian had been unfaithful to me,"  "A Bit Of Sully In Your Sweet," The Rumpus, August 2011.
[5:10] "The Depressed Person," David Foster Wallace, Harper's Magazine, January 1998.
[8:50] "We know this from Robert Lowell, or any of the great depressive writers ... it's cyclical."
[11:45] "Remember Me As A Time Of Day," Explosions In The Sky, "How Strange, Innocence," 2000.
[15:17] "The Dead," James Joyce, Dubliners, 1914.
[18:03] "The Moment Before," Suzy Vitello, 2014.
[27:28] "This Is The Last Time," The National, "Trouble Will Find Me" 2013.
[31:21] "Brian is a filmmaker...," Brian Lindstrom website.
[38:06] "Tell Me Baby (Have You Had Enough)", Phosphorescent, "Here's To Taking It Easy," 2010.
---
Full episodes of Dear Sugar Radio are released biweekly, with shorter episodes appearing on off-weeks.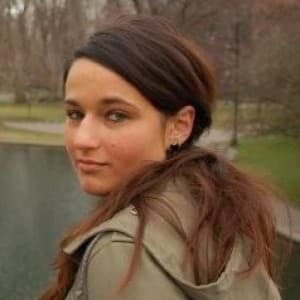 Lisa Tobin Senior Podcast Producer
Lisa Tobin was formerly WBUR's senior podcast producer.