More Money, More Problems
38:45
Play
Money makes us crazy. In this episode, the Sugars take questions from two letter writers struggling with complicated relationships to money. The first, an aspiring playwright, feels guilty about all the advantages that her parents' wealth has provided to her. The second, a divorced mother, is unable to control her spending and on the verge of bankruptcy.
They're also joined by the writer Sean Wilsey, who wrote about his own complicated relationship to family wealth in the acclaimed memoir, "Oh The Glory Of It All."
---
Show notes
[0:16] "I Want A Little Sugar In My Bowl," Nina Simone, 1967.
[1:26] "It is impossible to escape the impression that people commonly use false standards of measurement — that they seek power, success, and wealth for themselves and admire them in others, and that they underestimate what is of true value in life," Sigmund Freud, "Civilization and its Discontents," 1930.
[7:40] "Faulkner worked as a postal clerk ... Edward Abbey was a park ranger ... Cormac McCarthy was a bum...," Wikipedia author pages.
[7:57] "Emily Dickinson had a patron," Wikipedia author page.
[8:21] "Jane Austen ... Lord Byron Shelley ... had the leisure to undertake the luxury of making art," Wikipedia author pages.
[8:53] Sean Wilsey, "Oh The Glory Of It All," 2006.
[18:03] "Wallace Shawn, who is a great playwright ... but came from immense privilege." Interview, "The Art of Theater," The Paris Review, Summer 2012.
[20:26] "I ended up getting a job at the New Yorker," Sean Wilsey, New Yorker contributor page.
[24:09] "You have to pay your own electric bill. You have to be kind," Dear Sugar, "Rumpus Advice Column #72: The Future Has An Ancient Heart," May 2011.
[26:45] "Torch," Cheryl Strayed, 2002.
[27:27] "Could be Bukowski hanging out in the bars," Charles Bukowski, Wikipedia author page.
[27:36] "Rich Girl," Daryl Hall & John Oates, "Bigger Than Both Of Us," 1976.
[31:35] "'I am drinking," replied the tippler, with a lugubrious air. 'Why are you drinking?' demanded the little prince. 'So that I may forget,' replied the tippler. 'Forget what?' inquired the little prince, who already was sorry for him. 'Forget that I am ashamed,' the tippler confessed, hanging his head. 'Ashamed of what?' insisted the little prince, who wanted to help him. 'Ashamed of drinking!'" "The Little Prince," Antoine de Saint-Exupery, 1943.
[34:25] Debtors Anonymous, website.
[36:56] "I Need A Dollar," Aloe Blacc, "Good Things," 2010.
---
Full episodes of Dear Sugar Radio are released biweekly, with shorter episodes appearing on off-weeks.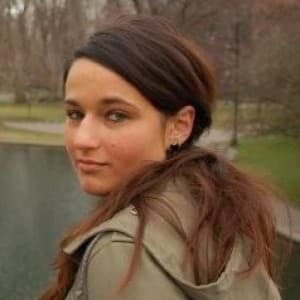 Lisa Tobin Senior Podcast Producer
Lisa Tobin was formerly WBUR's senior podcast producer.