Boston Schools Superintendent Tommy Chang's First Year — And First Report Card
05:52
Play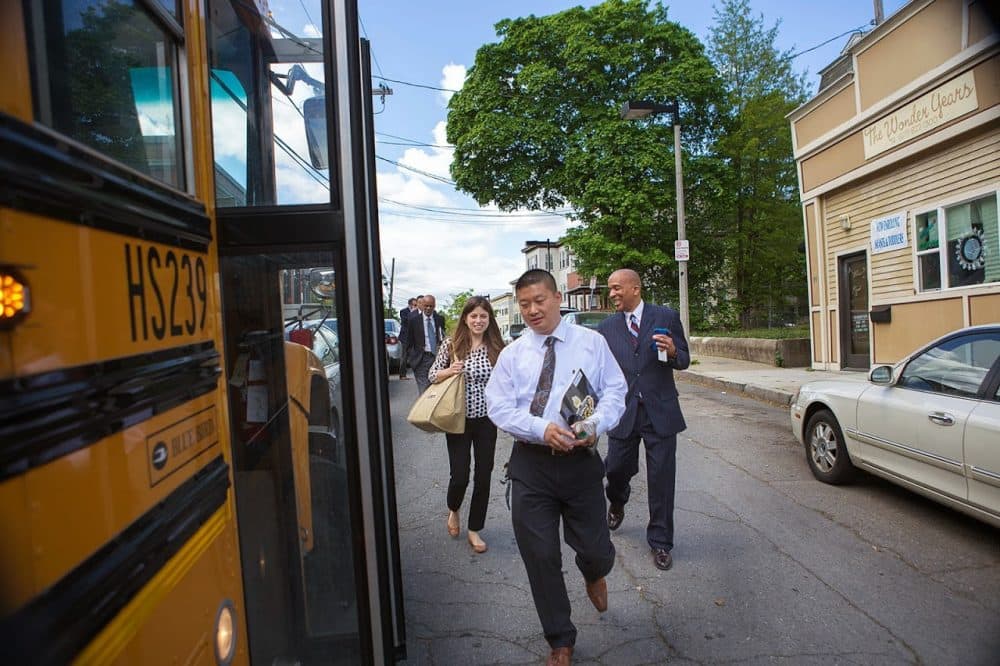 This article is more than 4 years old.
It's been an eventful year for Boston Public Schools, with some controversial closings, racial tensions and turmoil at Boston Latin and student walkouts over budget cuts. All of this came in Superintendent Tommy Chang's first full year on the job. I looked back at the year with Bob Oakes on WBUR's Morning Edition, and here's what we discussed.
Just like almost everyone else in Boston Public Schools, the superintendent does get annual grades – but his come from the Boston School Committee.
Chang got his first review in September 2016, just about a year after he took over in July 2015. So this review covered his first full school year on the job.
The evaluation shows that Chang definitely still has a lot of support on the school committee; many members praised his leadership on instruction and his temperament.
But still they essentially gave him a B for the year — and they said he "Needs Improvement" in communicating with families and the community.
It helps to understand that when Chang arrived, he was a newcomer both to Boston and to the job of superintendent. He was introduced as a young and energetic administrator full of ideas — he's 41.
But he also took over a very complicated school system in a very turbulent year. He's just starting to move ahead on his own ambitious plan to make changes. So maybe it's better to say that Chang's been graded an incomplete — and that he'll have all of next year to settle into the job.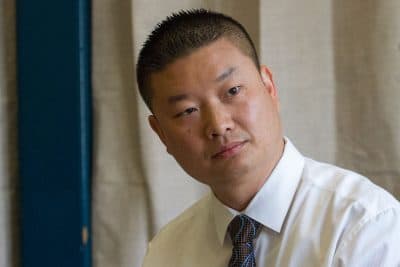 For the superintendent, 2016 started with a bang, when racial upset exploded at the Boston Latin School, maybe the system's crown jewel.
Two young student activists – Meggie Noel and Kylie Webster-Cazeau – started a social media campaign about the racially charged incidents they and other black students had suffered at the school, under a hashtag: #BlackAtBLS. Their video, and the whole campaign, went viral.
The outcry that followed prompted the resignation this summer of headmaster Lynne Mooney Teta, although she said the school had been "unfairly judged." A subsequent investigation by U.S. Attorney Carmen Ortiz found multiple incidents of racial harassment at the school -- and one civil-rights violation, when an African-American student was threatened with lynching.
Chang stood by Teta until she resigned. But her assistant, Malcolm Flynn, who left with her, blamed the superintendent and his office for failing to defend the historic school. Flynn complained that the idea that racism was rampant at Boston Latin was "a great lie" -- and some of the faculty agreed.
Chang found an interim headmaster by turning to an old one: Michael Contompasis, who ran the school for 22 years before finally retiring in 2007. Contompasis promises to promote diversity and sensitivity training for both students and teachers.
Chang is expected to name a permanent replacement sometime this spring. But it's been a tough year for Boston Latin — the school dropped down a level in state ratings, and some tensions remain.
If the furor at Boston Latin marked the first half of the year, the second half was consumed by the debate over Question 2, the ballot initiative that would have lifted the state cap on new charter schools.
The school committee, the mayor and the city council all came out against the proposal, because they said it would leave the district budget millions of dollars short.
Chang remained neutral, although he has a background in charters himself – he served as the principal of a Los Angeles charter school for six years. And Mayor Marty Walsh wanted him here partly because he thought Chang was well-suited to find ways to get district and charter schools to work together.
Now that Question 2 has been defeated, it will be interesting to see whether that kind of collaboration will continue, and what form it will take.
And still the district is strapped for cash. A third student-led walkout demanding, among other things, more funding for public education took place on Dec. 5, and the district will spend time in 2017 moving forward with "big ideas" to close the budget deficit.
Chang has said that he wants to make equity a priority and to improve outcomes for the district's most disadvantaged students, who are by some measures further behind than they are in other cities. As he told Edify this summer, "We know very clearly that opportunity and achievement gaps persist in Boston Public Schools, and the first step of this is acknowledging, reflecting, about individual biases."
Chang hasn't had much time to change the district's direction on such a deep problem, but it's safe to say that those gaps held relatively steady in the latest standardized test scores – except at a few standout schools like the Boston Arts Academy.
And then there's "Build BPS," a master plan for facilities and instruction that's meant to modernize the school district over the next 10 years. Chang was put in charge of that within weeks of arriving here, and he has said that he sees it as an opportunity to remake the district as more equitable and innovative.
Parents and activists have been asking for such a system-wide plan for more than a decade; almost two-thirds of the 132 buildings in the district were built before World War II, and they're showing their age.
But, as Chang learned this year, every single building decision can be fraught.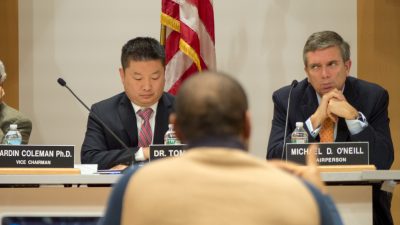 In the spring, teachers at the McKinley South End Academy, a special public school for students with behavioral problems, received a letter telling them their school would likely be moved to make room for a new building for the higher-performing Josiah Quincy Upper School.
Those teachers fought back, insisting that their campus was an ideal location for the vulnerable population it serves. And after months of protest and organizing, Chang assured the McKinley community this fall that he'd postpone the move for at least one year.
Then the trouble started up again at a school committee meeting where Chang proposed closing the Mattahunt Elementary School in Mattapan and converting it into a center for early-childhood education.
He asked that the committee vote on it just two weeks later. Though the school has been struggling for years and was at risk of state takeover, parents and activists say they, too, felt blindsided.
Community leaders like Barbara Fields, a BPS veteran, protested to the school committee that residents of lower-income communities of color — specifically Mattapan, Dorchester and Roxbury – are angry that they're asked to endure more than their share of school closings.
But both Chang and the committee agreed that it was too late to turn things around at the Mattahunt, and voted to close the school at the end of this school year.
And that's where the "Needs Improvement" grade comes in.
With new buildings on the way, new high standards, and the confidence of the mayor and school committee, Chang will almost certainly get the chance to take Boston Public Schools into the future.
But he inherited a district that is still partly stuck in the past. If Chang is going to close old schools and heal old wounds in the year to come, he may benefit from handling the many communities he deals with every day with a lighter touch.
This segment aired on December 26, 2016.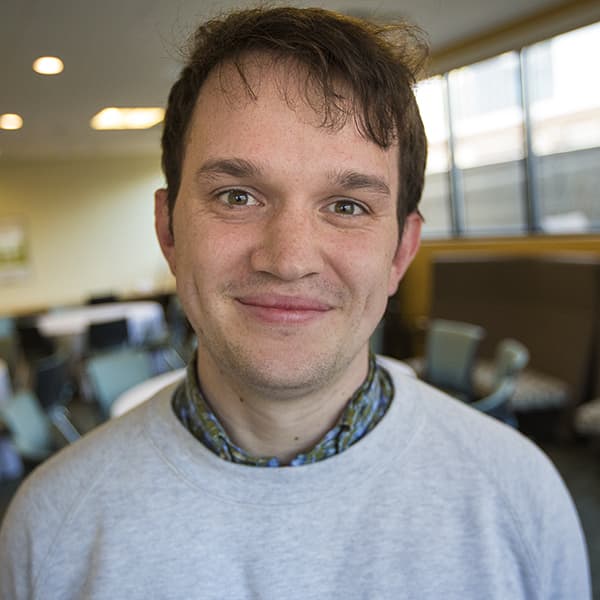 Max Larkin Reporter, Edify
Max Larkin is a multimedia reporter for Edify, WBUR's education vertical.