Private Firm Defends The Quality Of UMass Boston's First-Ever Dorm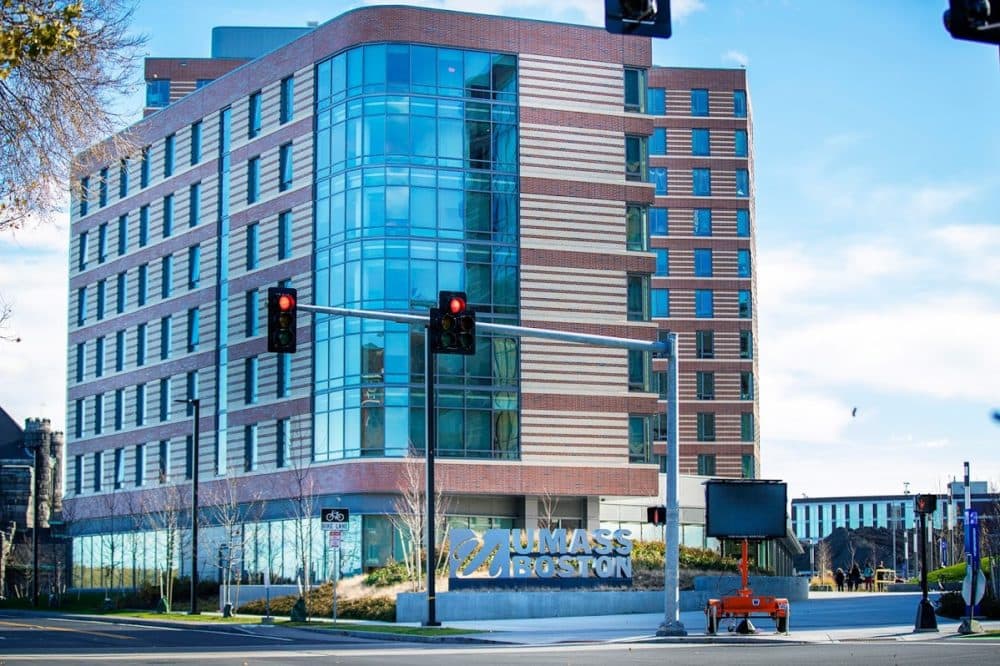 This article is more than 1 year old.
The private firm that designed and built UMass Boston's first-ever dormitory is standing by its work.
Residents have raised concerns about their first two months in the dorm — including faulty plumbing, lax security and a frightening plunge in an elevator. The issues were first reported in The Boston Globe.
Both that firm, Birmingham, Ala.-based Capstone Development Partners (CDP), and university leaders have said that with any new, large-scale construction, some problems and hiccups are inevitable.
But in a letter to the community, UMass Boston's interim chancellor, Katherine Newman, called some of the apparent issues "unacceptable" and vowed to tackle them together with Capstone's on-campus managers.
Newman called for floor-by-floor meetings with resident assistants Tuesday night to address concerns about the security of the building and answer students' questions.
Among the attendees were Dominique Counos and Ashley Gospodarczyk. They were two of the three students inside an elevator that suddenly dropped several floors back in September.
Asked what her fear level was during the incident, Gospodarczyk said "probably a seven."
"The drop was heavy. It was out of nowhere. The [floor] number read '6' the entire time, even though we were dropping," she remembered. The three students were not injured.
Counos said she and her mother toured the dorm this summer when it was still under construction. "We had to wear construction hats and all of that," she said. "They were clearly not even close to being done."
She said that at the Tuesday night meeting, resident assistants only contributed to the sense that the construction had been finished in a hurry. RAs said that the dormitory walls bore only one coat of paint and that residents wouldn't be fined for small bits of paint falling off the walls of their rooms, a problem students said is widespread.
Jeff Jones is a principal at CDP, the firm that built the dorm. He denied that it was a rush job: "We were on schedule throughout the project — there was no acceleration of the work."
Jones added that there have been relatively few serious complaints about the physical buildings given the "size and complexity" of the project, saying "that objective observers would agree that this is a well-designed and well-built community."
He did apologize for the harrowing experience in the elevator, saying the system accidentally switched onto "a setting within the elevator system which allowed for an acceleration of the descent and an abrupt stop." He said the elevator was tested by subcontractors over more than a day before it was put back into service.
As for the chipping paint, Jones said that the builders used "the same kind of very high-quality primer and paints in this case" as they have in thousands of other dorm rooms nationwide. That said, he added, "we'll take that and any other complaint seriously."
Chancellor Newman provided students with an email to get in touch with any further concerns.
Counos and Gospodarczyk wanted to be clear that they are happy at UMass Boston, and that the concerns about the dorm could easily be overblown.
They were less keen on the chancellor's proposal to add two police officers to the dorm's entrance in response to student complaints that non-residents were loitering in the dorm, or even staying the night in common spaces. Both believed the RAs and practical security policies were more than enough to keep the dorm feeling safe.
Counos said her main lingering concern is about the narrow selection of food choices — this week she was asked to sit on a committee that will discuss dorm dining. For her part, Gospodarczyk called attention to planned hikes in parking costs at the new garage, to as much as $15 a day. "This is still a commuter college," Gospodarczyk said.
Both Counos and Gospodarczyk added they felt reassured leaving the Tuesday night meeting. "It's just nice knowing that our voice is finally being heard," Gospodarczyk said, "even though it took two months."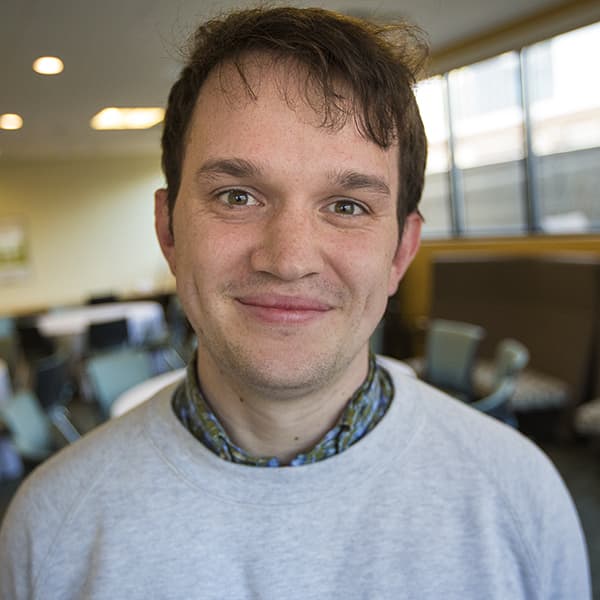 Max Larkin Reporter, Edify
Max Larkin is a multimedia reporter for Edify, WBUR's education vertical.