Marcelo Suárez-Orozco — Scholar And Immigrant — Will Be UMass Boston's Next Leader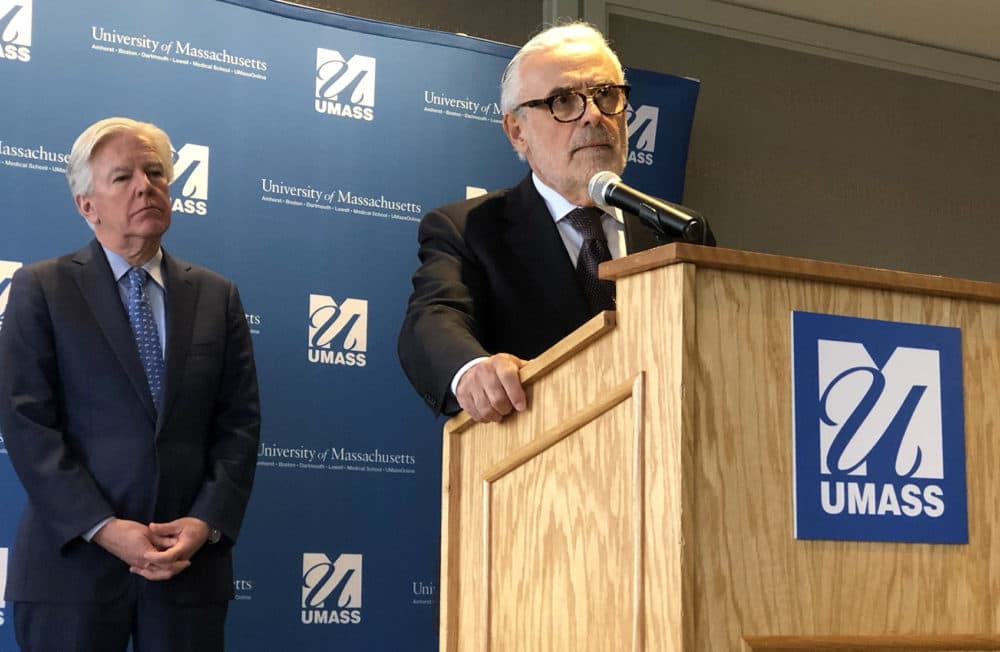 On Monday afternoon, the board of the University of Massachusetts system voted unanimously to appoint Marcelo Suárez-Orozco — dean of UCLA's school of education and information studies — as the next permanent chancellor of UMass Boston.
Suárez-Orozco said he's excited to be able to pass along the "extraordinary gift of higher education" to students at Boston's only public university.
Suárez-Orozco will inherit a campus at the tail end of a period marked by budget deficits, layoffs and fraying trust. But some on campus say they are cautiously optimistic that he's the right person for the (difficult) job.
Last Tuesday, UMass Boston's faculty council gave their unanimous approval to Suárez-Orozco — who oversees UCLA's graduate school of education and information studies — describing him as an "excellent" candidate.
Political science professor Heike Schotten chairs that council, and described her thinking: "He's a distinguished scholar. He knows public education well. His values are in accord with the values of UMass Boston."
Suárez-Orozco is himself an immigrant from Argentina who left home at 14 and wound up earning three degrees from the University of California at Berkeley. Since then, he has developed a national reputation for his work on experiences of migration and education — work that will suit him to lead the most diverse public research university in the northeastern United States.
Both during a late-January visit to the Dorchester campus and after his confirmation Monday, Suárez-Orozco said he was drawn to the job by "the mission of a public research university in the great city of Boston — a city that has given our country so much" when it comes to education.
Joe Ramsey, a senior lecturer in English and American studies at UMass Boston, said he was convinced that Suárez-Orozco sincerely believes in "the transformative power of a fully-funded, robustly supported system of public higher education."
Suárez-Orozco was the only candidate recommended by a search committee that has been meeting since August of 2019 — an unusual result for a process that typically turns up more than one finalist.
But this chancellor search fared much better than the last one at UMass Boston. A 2018 search that had turned up three finalists was met with criticism by faculty who felt left out of the process, a public war of words with system president Marty Meehan and the sudden withdrawal of all three candidates.
The episode showed the rancor that can still bubble up on the Columbia Point campus. The trouble dates in part to the 1974 beginning of the university's time in Dorchester, when a construction deal later found to be corrupt left the campus with an unreliable substructure.
And after a wave of building and renovation over the past decade, the campus ran annual operating deficits. But when pressed by activists, the overall UMass system board has declined to offer emergency economic support, and layoffs and program cuts have ensued. Schotten, the UMass Boston faculty council chair, said what she called "board-imposed austerity" has hurt morale on the campus, especially among staff.
But she also noted with some cautious optimism that the university has not run a deficit this year. She hopes the expanded faculty engagement in this last search committee — and in Suárez-Orozco, its impressive result — will mark "a new moment for cooperation and collaboration" between campus faculty and the overall UMass board and president Marty Meehan.
At Monday's meeting, Meehan also sounded a conciliatory note, praising the search committee that found Suárez-Orozco for its inclusion of eight members of UMass Boston's faculty, staff and student body. He added that he hopes the many Boston-born and immigrant students on UMass Boston's campus will see in Suárez-Orozco a leader who embodies the American dream.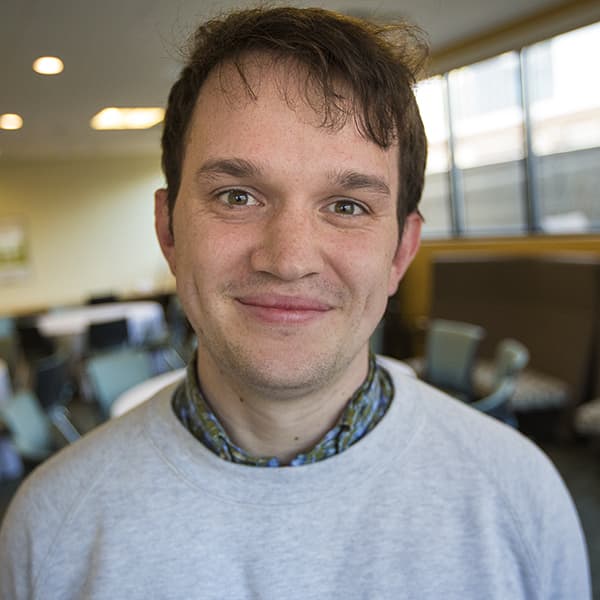 Max Larkin Reporter, Edify
Max Larkin is a multimedia reporter for Edify, WBUR's education vertical.