Boston Schools Prepare For Six Weeks Without Students In Their Halls
02:46
Play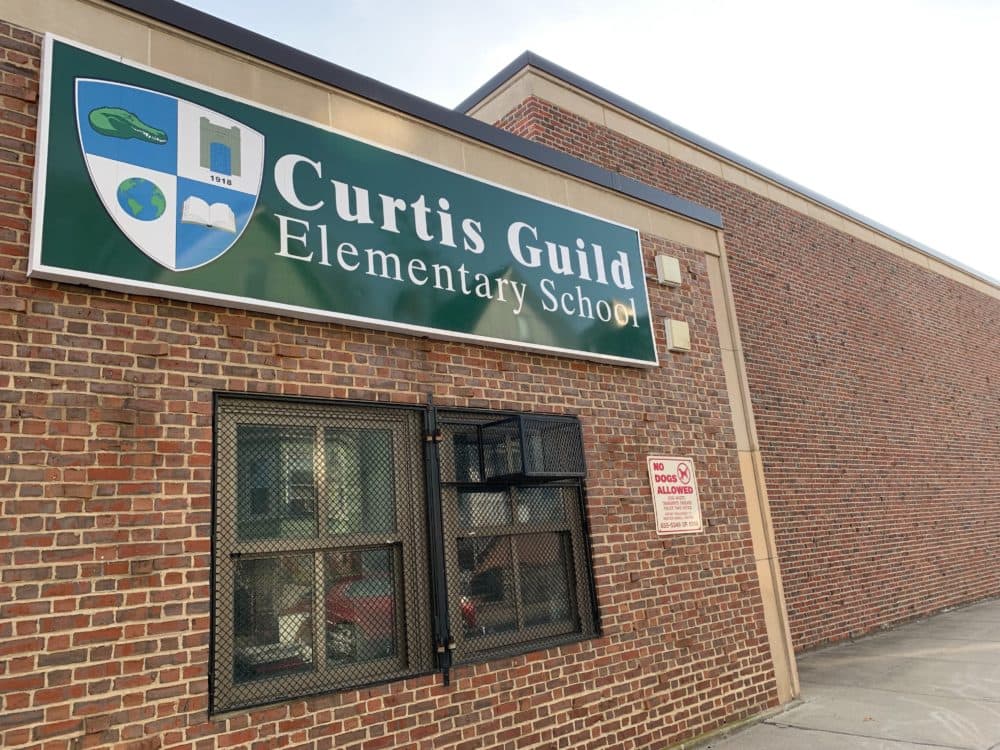 Today was the last day of in-person classes for kids in Boston Public Schools. On Friday, Mayor Marty Walsh announced the district would close until April 27 due to concerns about spreading the coronavirus. At the Curtis Guild School in East Boston, school leaders and teachers were busy preparing their students and themselves for the disruption.
Principal Karen McCarthy explained her goal is to make the day feel as normal as possible.
"They still had recess, they're still having gym and art and music, or anything they'd have on a normal day," she said. "Nothing has changed about the schedule."
But today was anything but normal. A lot of kids stayed home, so the day felt much quieter than usual.
"The quietness of it is a bit sobering," said McCarthy. "Normally, the [school hallways] are pretty joyful, a lot of fist bumps, high fives."
She explained a lot of kids are feeling some anxiety about this situation and the idea of spending so much time away from school, their teachers and their friends. Kindergarten teacher Ulana Ainsworth said she spent much of her day helping her class understand what to expect for the next six weeks.
"I've been talking with them a lot today about like, 'OK, we're not going to see each other for a while but it's not going to be that we're not here or that we're never going to see each other again,'" she explained. "'You're just going to be learning at home for a long time with your families.'"
She was also working to gear them up for the idea of remote learning. To get the ball rolling, Ainsworth recorded some videos with lessons about phonics that she hopes to send out soon.
"I've been teaching them how to use the Google Classroom," she explained. "I'm sending information to parents through our school wide network."
Parents are getting ready, too. For Matt Brownell, he's worried about how he's going to keep his kids — a kindergartener and third grader — entertained
"The one thing I'm worried about is cabin fever," he said. "It's quite a while."
Joseph Moranti is worried about keeping up with his nine-year old daughter's learning the same way her teachers do.
"It's difficult especially with my daughter she has autism," he explained. "I think it would be nice if they had some sort of partial class to support the kids for a month."
School and district officials are still working out the details for how to equitably serve all of their students, especially kids with special needs or kids who may not have internet access. Still, Principal McCarthy said she's trying to be optimistic about the situation.
"The bright side of the coin is we could get some real innovation out of this," she explained. "And think about how to stay connected, how to grow our practices, grow our skills, and really really come out for our students and families and each other at this time."
But McCarthy added the hardest part of this whole experience for her and her staff will be saying goodbye to the students Monday.