MCAS Testing For Current Juniors Delayed Again
State education officials have postponed a special January administration of the MCAS tests of English language arts and mathematics for high school juniors.
That class of students already missed their first chance to take those tests after the COVID-19 pandemic closed schools in the spring.
In a letter sent to superintendents on Monday, afternoon Jeff Riley, the state's commissioner of elementary and secondary education, wrote that the "scheduling and logistical challenges that schools and districts are experiencing" as the pandemic rages forced further delay.
Students have to earn a "passing" score on the ELA and math portions of the MCAS to prove their competency and graduate from Massachusetts public high schools.
Typically, they first take those tests in sophomore year. If their scores are too low, either retake them or complete an alternative "Educational Proficiency Plan" before graduating.
But the pandemic has dealt a seismic blow to the terrain of public education in the state.
Data released in late November showed a 4% drop in the overall enrollment of the state's public schools between this year and last. And experts predict that the past nine months of disrupted learning, job loss and illness will tend to exacerbate the educational inequities already evident in testing data.
All that has led some officials and advocates to call for the wholesale waiver of testing requirements for the duration of the COVID-19 crisis.
On Nov. 12, Brian Castellanos — a member of the Lynn School Committee — said that the pandemic has caused "so much social and emotional trauma" in hard-hit, working-class communities that administering a high-stakes test this year was "misguided."
In a resolution, Castellanos called on DESE to suspend completely the administration of the 2020-21 MCAS test, and asked state and federal officials to support that move by granting any necessary waivers. The measure passed unanimously.
But Riley's announcement Monday stopped far short of a sweeping exemption.
Current seniors seeking to pass the MCAS on their way to graduation may still take them starting in mid-January — but juniors will have to wait until an undisclosed date "later in the year." Current sophomores are still slated to take the test in May.
In his letter Monday, Riley also acted to extend the window for administering the ACCESS assessment for English learners by over two months. That test — taken by nearly 100,000 students in grades K-12 in 2019 — will now be administered between Jan. 7 to May 20.
State officials did not comment on the move Monday.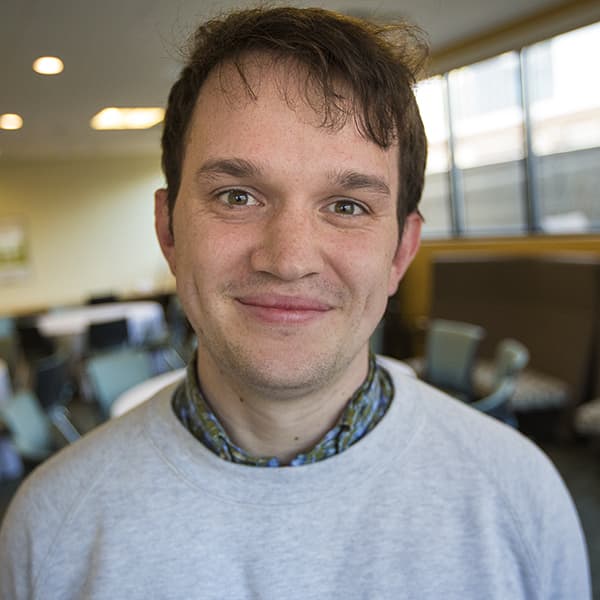 Max Larkin Reporter, Edify
Max Larkin is a multimedia reporter for Edify, WBUR's education vertical.