'Circle Round' Receives $30,000 Grant From The Henry Luce Foundation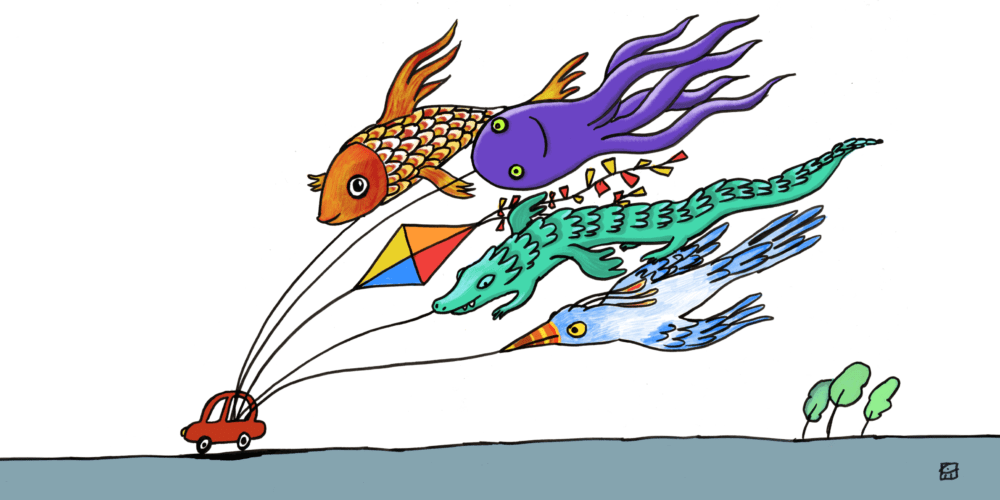 WBUR has received a $30,000 grant from the Henry Luce Foundation to support Circle Round, a storytelling podcast for children ages 4 to 10. The funds will support the production of multiple episodes of the podcast's second season.
"Across centuries and geographic boundaries, traditions of storytelling have created connection, preserved history and community, and transmitted beliefs and values," said Dr. Michael Gilligan, president of the Henry Luce Foundation. "Consistent with our foundation's mission to strengthen international understanding, Circle Round invites children and families to cross cultural boundaries and explore universal themes. We are pleased to support WBUR in continuing to produce this meaningful programming, which will also contribute to our foundation's goal of increasing understanding of Asia in the United States."
Inspired by the tradition of gathering together for a storytelling experience, Circle Round tells carefully-selected folktales from around the world, adapted for today's families into diverse 10- to 20-minute episodes enriched by original music and sound design. Every week, Circle Round releases a new story, told by notable voices from stage and screen such as Jason Alexander, Kathryn Hahn, Marsai Martin and Miles Brown. Each episode is accompanied by a themed illustration for coloring as well as discussion and activity prompts, to enable children and caregivers to consider the folktale in ways that encourage conversation and reflection.
Circle Round's stories delve into universal themes including kindness, persistence and generosity, while introducing children to other countries, cultures and practices. The podcast includes lesser-known stories from countries across East, Southeast, and South Asia. Among the 30 episodes in the first season, Circle Round featured folktales with origins in Vietnam, Thailand, Japan, China, the Philippines and India. Season two began on June 5 and will include stories from Cambodia, Burma, Vietnam, China, India, Japan, Thailand and Korea.
"We are grateful to the Henry Luce Foundation for its support of Circle Round," said Jessica Alpert, managing producer for program development at WBUR and creator of Circle Round. "When it debuted in June 2017, Circle Round was one of the first podcasts produced for children, and it has developed a strong following, averaging half a million unique downloads a month. With additional funding from the Luce Foundation, we are excited to continue to produce engaging, high quality, and culturally enriching, screen-free programming for kids and families."
WBUR has held several live Circle Round storytelling events in the Boston area, including producing the first-ever children's podcast festival, The Mega Awesome Super Huge Wicked Fun Podcast Playdate. In addition, Circle Round has participated in the Boston Jewish Film Festival and the Women in Comedy Festival. Don't miss a live performance at the Boston Book Festival.
For more information about Circle Round, please visit http://www.wbur.org/circleround.
About Circle Round
Circle Round is a storytelling podcast for kids ages 4 to 10. Created and produced by parents of young children, Circle Round tells carefully-selected folktales from around the world. Stories are adapted for today's families into 10 to 20 minute diverse episodes that delve into topics such as kindness, persistence and generosity. Notable voices from the stage and screen bring these stories to life with the help of narrator and veteran public radio host/reporter Rebecca Sheir. Eric Shimelonis, composer for the stage and screen, creates original music for each story. Episodes are adapted and written specifically for Circle Round by executive producer Jessica Alpert and Rebecca Sheir.