Don't Miss: On Point's Series on 'Solutions For Closing The Achievement Gap'
On Point's four-part series exploring the achievement gap in American K-12 schools, what's causing it — and what's working to narrow it — launched today.
"Achievement gap" refers to the disparity in academic performance or educational attainment between different groups of students.
The series will explore questions such as: Is the achievement gap the result of students' lack of achievement, or the lack of opportunities they're offered? What kinds of things are students working on, building and creating in classrooms? How do we define "good" and "bad" schools — and what do they mean to their surrounding communities?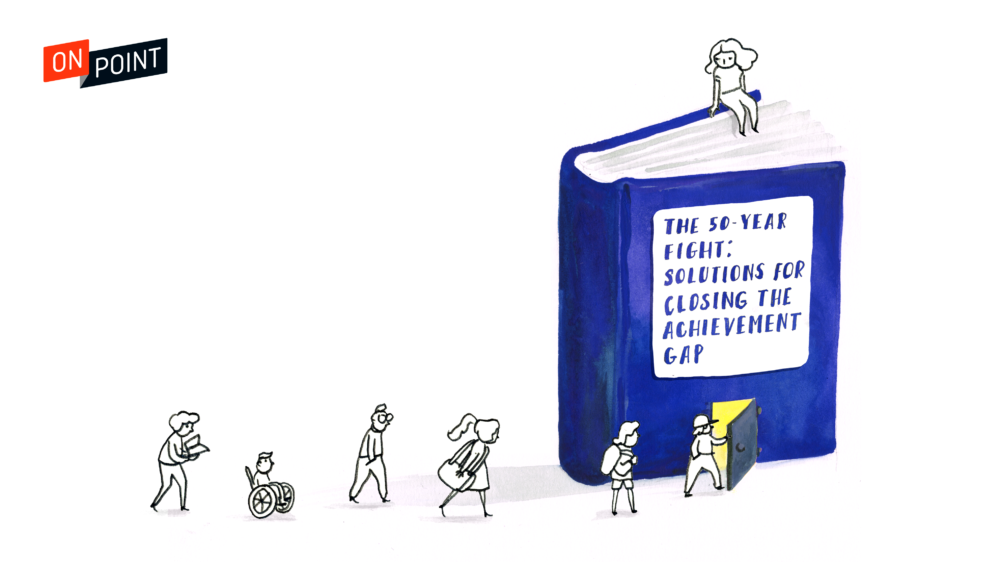 Part I of the series What Is The Achievement Gap? aired on Sept. 9 with host, Meghna Chakrabarti: "The gap" is everywhere — not just urban districts, and not just districts known for low-performing schools. We talk about why the gap between educational achievement, for white students and students of color, has been so intractable, where it came from, and whether we should be calling it the achievement gap at all or the opportunity gap. Is it about students' lack of achievement or the lack of opportunities they're being offered?
Stay tuned for the next three parts scheduled to air every Monday of September.
Read more about the series and take their ongoing survey here. 
Bookmark this page to follow the series: