Scott Tong Joins NPR And WBUR's Here & Now As Co-host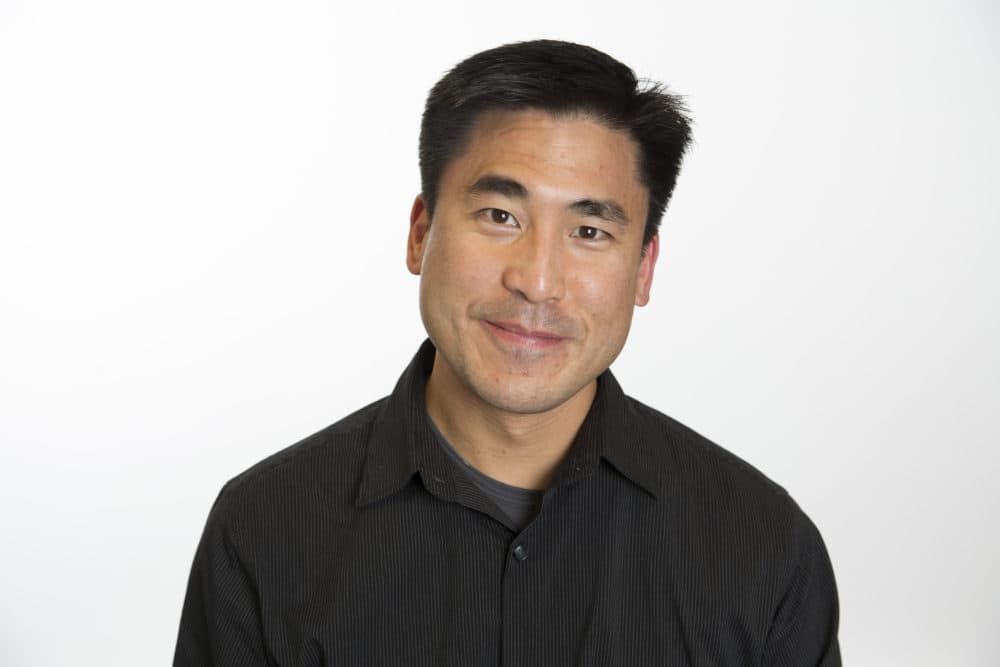 This article is more than 1 year old.
Scott Tong will be the new co-host of NPR and WBUR's Here & Now, the live midday news program distributed on 477 NPR stations nationwide. He starts on July 12th, and will be based out of Washington D.C.
I am thrilled and excited that Scott is joining our host lineup. The depth of his journalism, his extensive reporting experience and his willingness to be a guide for the listener will complete our already outstanding team comprised of Tonya Mosley and Robin Young.

Executive Producer of Here & Now Carline Watson
Tong makes his on-air debut on Monday, August 9th. Senior Editor Peter O'Dowd continues to play an important role at Here & Now, and will be a fill-in host.
Tong joins Here & Now after 16 years at Marketplace. He was the China bureau chief in Shanghai from 2006 until 2010. Since then, he's been a senior correspondent and has reported from more than a dozen countries — from refugee camps in East Africa to shoe factories in eastern China. As part of Marketplace's Sustainability desk he has covered the global economy, energy and the environment — and done stories on everything from hacking and fracking, to climate and water, Hollywood in China, Huawe driverless cars and tech spying.
"As I child, I learned a Chinese fable about a frog in a well: deep underground, this critter only sees a tiny patch of blue above and assumes that's the whole sky. Until of course the frog comes to the surface. Marketplace gave me the opportunity to explore the great skies of the world — in Nairobi, Caracas, Shanghai, Manila — and tell stories about them; for that I will always be thankful," said Tong. "Now, I'm excited to join Robin, Tonya and the WBUR/NPR team at Here & Now to tell timely stories with the program's signature context and thoughtfulness."
A highly-regarded public speaker and author, Tong has appeared on the PBS NewsHour, at the Aspen Ideas Festival and at TEDxFoggyBottom. He's been a guest host of the Make Me Smart podcast and KQED's Forum. In 2017, he published "A Village with My Name: A Family History of China's Opening to the World" — a critically-acclaimed narrative nonfiction account of China's economic opening, told through the lives of five people across five generations in his own family.
The pandemic made crystal clear how essential it is to have a robust news magazine in the middle of the day, and Here & Now delivers. We had an impressive roster of co-host candidates. Scott stood out for the range and depth of his editorial experience and for his original thinking, boundless curiosity and creative spark. He will add a new dimension of thought-provoking stories and incisive reporting for our audience.

WBUR CEO Margaret Low
A live production of NPR and WBUR, in collaboration with public radio stations across the country, Here & Now reflects the fluid world of news as it's happening in the middle of the day, with timely, smart, and in-depth news, interviews and conversation. The show's daily lineup includes interviews with newsmakers, NPR reporters, editors and bloggers, innovators and artists from across the U.S. and around the globe. Here & Now began at WBUR in 1997, and expanded to two hours in partnership with NPR in 2013. Today, the show reaches 5.31 million weekly listeners on 477 stations, representing 89 percent of the DMAs across the country (Act 1, Nielsen Audio Nationwide, Fall 2020, 12+). Here & Now airs weekdays 12 p.m. - 2 p.m. ET with live updates until 4 p.m. ET.