Station Highlights & History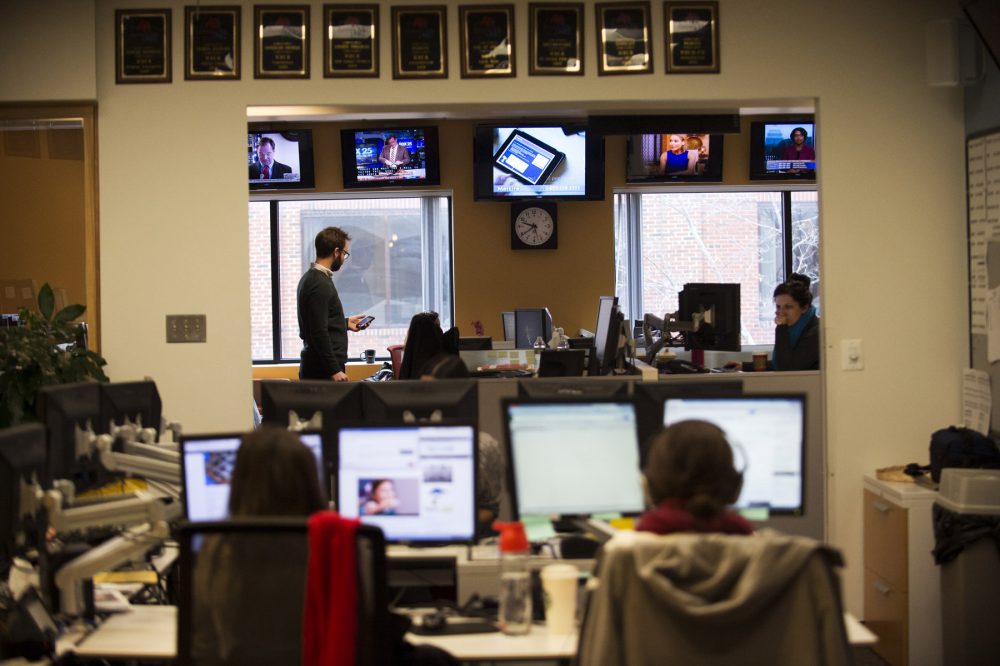 Who We Are
90.9 WBUR-FM is Boston's NPR news station and the home of nationally syndicated programs, including On Point, Here & Now, Only A Game and Car Talk, which reach millions of listeners each week on NPR stations across the country and online. WBUR provides listeners with thorough coverage of local, national and international news from NPR, Public Radio International and the BBC, in addition to its own locally produced content. WBUR has a dedicated newsroom reporting original, local content throughout the day, as well as Radio Boston, a daily news magazine examining issues, news, people and places through a distinctly Boston lens.
Through a dynamic exchange of ideas, WBUR serves and engages the local community as a source of news and information, providing insight and cultural context that unites a diverse, complex and changing world.
---
You, Our Listeners:
WBUR is a non-profit affiliate of NPR and relies on funding from listener support, corporate underwriters, the Corporation for Public Broadcasting and hundreds of volunteers. Every dollar raised is reinvested in WBUR, and our community, in the form of fair and objective journalism upon which more than 500,000 listeners depend.
---
Station Highlights
Produces more hours of national programming every week than any other public radio station in America
Reaches approximately 500,000 listeners weekly
Generates visual, text and audio for radio stories online — in addition to live streaming and podcasting
Engages thousands of fans on social media
---
Program Highlights
---
Awards & Recognition
WBUR programs and journalists have won hundreds of awards for reporting, features and news series, documentaries, investigative reports and digital innovation.
Our recent accolades include:
2016 National PRNDI Awards
Six PRNDI honors went to WBUR's coverage of Boston Marathon suspect Dzhokhar Tsarnaev's 2015 trial, an effort to which dozens of WBUR staffers contributed:
First Place, Best Writing, David Boeri, for his report "Tsarnaev Relatives Take Stand in Emotional Day of Testimony"
First Place, Call-in Program, Radio Boston, for "Tsarnaev Sentenced to Death: Special Coverage"
First Place, Continuing Coverage, to the WBUR newsroom for its body of work, "Inside the Boston Marathon Bombing Trial"
First Place, Podcast, Jamie Bologna and David Boeri, "Finish Line"
Second Place, Interview, David Boeri, Jack Lepiarz and Zoë Sobel, "'Juror 83' is First Tsarnaev Juror to Speak about Trial Experience, Death Penalty Decision"
Second Place, Newscast, Morning Edition, June 25, 2015, (the morning after Dzhokhar Tsarnaev's sentencing)
Other 2016 National PRNDI Awards:
First Place, Arts Feature, Amory Sivertson for Radio Boston, "Beatboxer 'Beardyman' Stretches Limits of the Human Voice"
Second Place, Arts Feature, Andrea Shea, "Why a Plymouth Native Saved His Town's Historic Summer Stock Stage"
2016 National Edward R. Murrow Awards from RTDNA:
Best Writing, David Boeri, "Tsarnaev Relatives Take Stand in Emotional Day of Testimony"
Best Feature, Erika Lantz, for a podcast episode that also aired on WBUR's Morning Edition, "KindWorld: She Remembers It All." The same episode was honored with a national Sigma Delta Chi award.
2016 Regional Edward R. Murrow Awards for New England:
Overall Excellence, for WBUR's body of work.
Feature Reporting, Erica Lantz, producer, "KindWorld: She Remembers It All"
Investigative Reporting, Bruce Gellerman, reporter and Kelly Horan, producer, "Who Killed Gail Miles? The Unsolved Murder of a Retired Watertown Cop"
News Series, Bob Oakes, reporter and host; Shannon Dooling, producer; George Hicks, producer; Jesse Costa, videographer, "40 Years Later: A Return to Vietnam"
Reporting: Hard News, Martha Bebinger, reporter, "It's Not Just Heroin: Drug Cocktails Are Fueling the Overdose Crisis"
Writing, David Boeri, reporter, Mark Degon, editor, "Tsarnaev Relatives Take Stand in Emotional Day of Testimony"
2011 National Edward R. Murrow Award
13 2010 Regional RTDNA Edward R. Murrow and Associated Press Awards
2010 National Edward R. Murrow Award for Overall Excellence, from the Radio and Television Digital News Association
11 2009 Regional RTDNA Edward R. Murrow and Associated Press Awards
---
Station History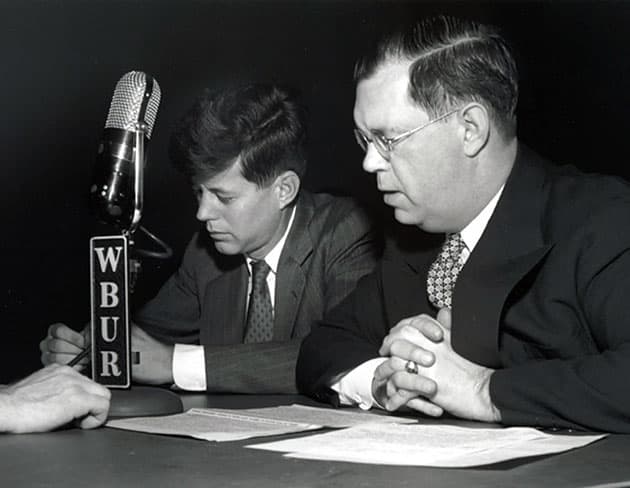 WBUR-FM went on the air at 4 p.m. on March 1, 1950, as a 400-watt non-commercial educational station licensed to Boston University. In its early years, the WBUR staff comprised amateurs, professionals, volunteers and students.
Through the 1960s, more and more radio professionals joined WBUR and gradually transformed the station's format. By 1971, WBUR had enough full-time employees to qualify for status as a public radio station and applied to the Corporation for Public Broadcasting (CPB) for certification.
In 1980, the station began to receive programming from NPR via satellite. By 1982, WBUR had established its identity as a news station, with NPR's Morning Edition and All Things Considered broadcast each weekday and local news programming produced by a staff of young reporters.
These changes coincided with the significant recognition WBUR began to receive at the local and national levels. In 1984, the station won three Associated Press awards for news coverage. In May 1986, WBUR won the 1985 George Foster Peabody Award, the most prestigious national award for broadcasters, for "Liberation Remembered," a four-part series on the Holocaust. WBUR has won the Peabody Award twice more since then, including an award for Car Talk in 1993.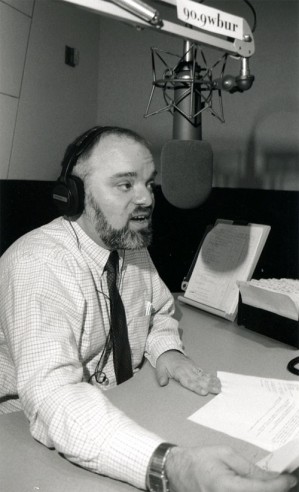 In March 1999, WBUR-FM was named "News Station of the Year" by the New England Associated Press, an award it has since received three times from both the Regional AP and the Radio Television Digital News Association.
Today, WBUR broadcasts with an effective radiated power of 60,000 watts and the station has continued to grow substantially in size and stature. Two daily programs are broadcast live from our Boston studios and distributed nationwide on NPR member stations: On Point (10 a.m. to 12 noon, Monday through Friday; rebroadcast 7 to 9 p.m.), and Here & Now, hosted by Robin Young and Jeremy Hobson (12 noon to 2 p.m., Monday through Friday). In addition to these award-winning programs is another daily offering, Radio Boston, hosted by Meghna Chakrabarti (3 to 4 p.m., Monday through Friday). Two other shows are also broadcast from WBUR studios on a weekly basis: the fêted Car Talk, and public radio's only sports show, Only A Game, hosted by Bill Littlefield.
Car Talk, distributed by NPR, is heard on more than 350 stations nationwide and is one of NPR's most popular offerings. NPR assumed national distribution of Only A Game in 1997, of On Point in 2004, and joined WBUR in partnership to produce Here & Now in 2013.
WBUR can also be heard outside Greater Boston on 89.1 FM Brewster, Cape Cod and 92.7 FM, Tisbury, Martha's Vineyard; as well as live streaming at wbur.org.