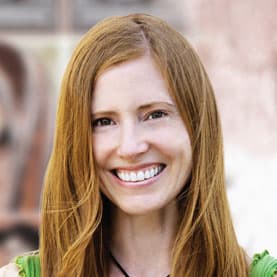 Andrea Shea
Senior Arts Reporter
Andrea Shea started listening to NPR on WEOS, her college radio station, during the Gulf War. She didn't have a TV, so it was her primary broadcast news source. Her attraction to public radio and the human voice continued into grad school. Andrea got a MA in media studies at the New School in New York with a focus in audio production. Her first sound piece was about America's fear and fascination with tattoos.
Following graduation, Andrea moved to Washington, D.C., and was lucky enough to get an internship on NPR's national desk. After a few months, Andrea switched over Weekend Edition Sunday after being hired as the editorial assistant. Waking up on Sunday mornings at 4 a.m. as a twenty-something was not easy, but she did it for more than two years and learned a ton from the generous and talented producers and host Liane Hansen.
Then Andrea left NPR to brew beer professionally. She did that in Arlington, Virginia, and Key West, Florida. Soon enough the public radio siren beckoned Andrea back north, where she edited interviews for The World, an international daily news show produced by WGBH and the BBC.
In 1997, WBUR started developing the program Here & Now and Andrea was a founding producer. Over time she evolved into the show's arts producer. The WBUR newsroom created an arts and culture reporter position in 2007. Andrea has been following the explosively vibrant scene in Boston and beyond to the best of her abilities ever since.
Her work has been recognized with an Edward R. Murrow Award for audio feature reporting, the Public Radio News Directors Award for use of sound, the Associated Press for use of sound, and a media award from Arts Learning, a group dedicated to arts education.