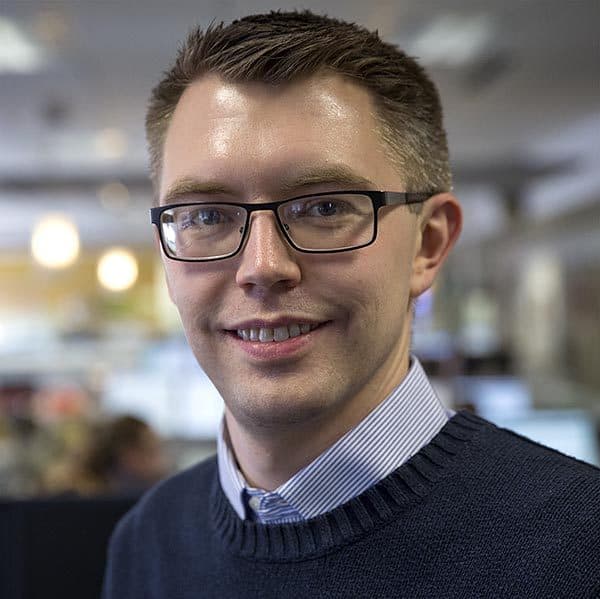 Brian Hardzinski
Former Staff
Brian Hardzinski joined WBUR and On Point in 2017 after 11 years at KGOU in Oklahoma City. While at KGOU, he served as the host of Morning Edition, the station's first digital news editor, and the operations director (sometimes all in the same day).
While at KGOU, Brian helped launch the weekly international affairs program World Views, interviewed Apollo astronauts, and covered everything from Oklahoma politics to tourism and the arts. His work has been honored by Public Radio News Directors Incorporated (PRNDI), the Oklahoma Association of Broadcasters, the Oklahoma Associated Press Broadcasters, and local and regional chapters of the Society of Professional Journalists.
Brian graduated from the University of Oklahoma in 2008 with degrees in journalism and history. He grew up in the Dallas area (with a brief stint in Singapore), enjoys distance running, and lives in Brighton with his Boston Terrier named Bucky.