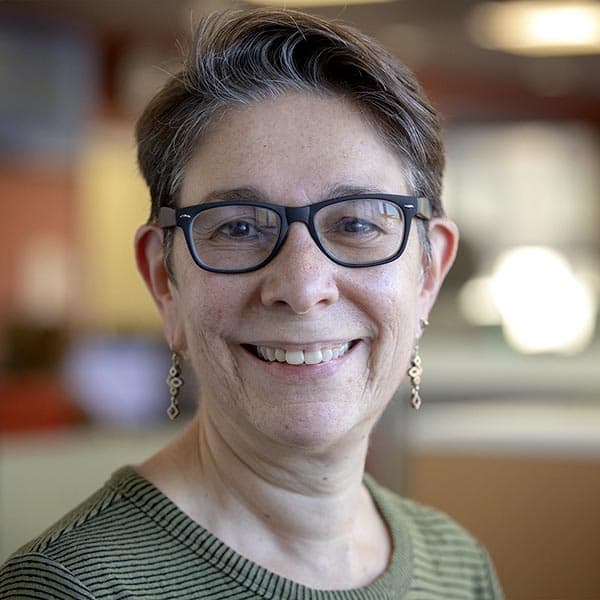 Eileen Bolinsky
Senior Editor, Here & Now
Eileen Bolinsky is a senior editor at Here & Now and a longtime public radio journalist.
For 12 years she was the senior editor at Living on Earth, a weekly environmental news program. Prior to that, she worked at Monitor Radio. She began her radio career in the 1980s as an audio engineer at WBUR and is happy to be back in the fold at the station.
Eileen has won recognition for her work as an editor, producer and engineer, including an Edward R. Murrow Use of Sound Award, a New York Festivals medal and a Peabody as co-producer of "Liberation Remembered," a WBUR series about the liberation of the concentration camps after World War II.
Traveling, gardening and walking in her Jamaica Plain neighborhood are among the things she loves to do in her spare time.