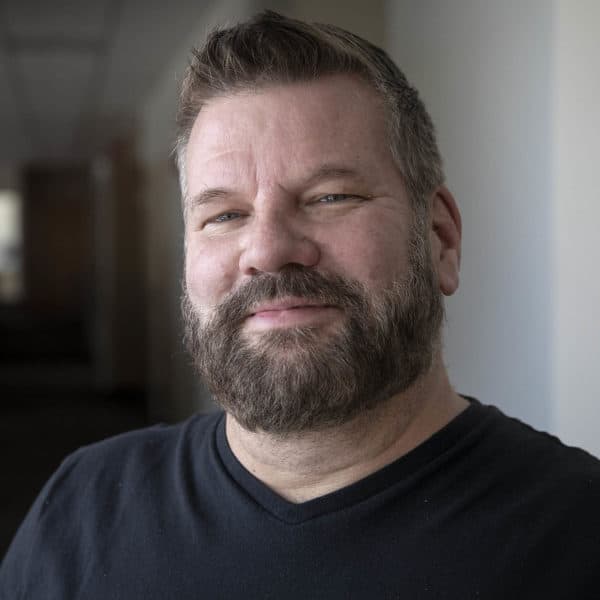 Mark Navin
Director and Producer, Here & Now
Mark Navin has been a part of the WBUR team for some 30 years now, serving the station in a variety of different roles.
He got his start as a producer on WBUR's Weekend Edition and went on to fill such diverse roles as director of production, Morning Edition senior producer and executive producer for news.
Mark was senior producer of Here & Now for five years, transforming the show from a regional program to a national one, and building audience and station carriage numbers while assembling a staff of talented and dedicated radio producers, editors and hosts.
Mark then was asked to help create a locally-focused program, and he became the executive producer of Radio Boston.
When Here & Now began its co-producing partnership with NPR, Mark moved back to the program and is currently the senior director/producer.
Mark is a nearly-lifelong resident of Boston, an overindulgent dog owner and a big fan of the Boston Red Sox. Go Sox!