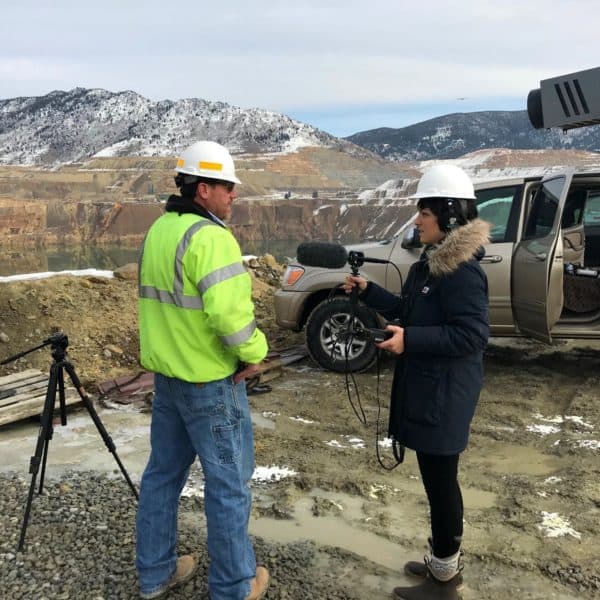 Nora Saks is a producer with WBUR's podcast team. She's involved in developing and producing a menu of shows including Last Seen, Endless Thread, Circle Round and others that are still baking in the podcast oven.
Before joining WBUR, Nora was a reporter with Montana Public Radio, where she created Richest Hill, a narrative non-fiction series about the past, present and future of one of America's most legendary Superfund sites in Butte, Montana. ​
The New Yorker called Richest Hill a "must-listen" and one of the best podcasts of 2019. For her efforts, she was awarded WBUR's 2020 Daniel Schorr Journalism Prize.​
Nora also worked on Season 1 and Season 2 of Threshold, a Peabody award-winning podcast that tackles one pressing environmental issue each season. ​And she was a news reporter and Morning Edition host at KFSK - a public radio station based in an island fishing community in Southeast Alaska.
Nora holds an M.A. in Environmental Science and Natural Resources Journalism from the University of Montana (2018). She is also a graduate of the Salt Institute for Documentary Studies (2013) and the University of Toronto's School of the Environment (2008).