3 Stories That Make Me See Kindness Differently
Send a message to share your story with Kind World.
I'm cooking up a new batch of stories for Kind World, WBUR's series about kindness. In the meantime, there are some stories I have to share.
For your listening this week, three beautiful radio pieces that will change how you see your day.
1. "Love Life"
When Steve Fugate learned that his son had died by suicide, he screamed. He cried. And he started walking.
He ended up walking tens of thousands of miles with a sign posted over his head. In big red letters, it read simply, "LOVE LIFE."
I heard this story by Larry Massett on Rumble Strip Vermont, but it first aired on NPR's Hearing Voices. It's worth listening to the entire thing:
Steve wrestles with the worst kinds of loss while he makes his way across the country on foot; his grief is raw and real. He also has all sorts of interactions with people, including strange, lovely moments of kindness.
2. "Where No One Should Go"
This story, from Snap Judgment's Julia DeWitt, isn't some comfortable feel-gooder. It takes place at the bottom of the third largest freshwater cave in the world, and its characters are the deep water divers who swim there.
As Julia writes, "more people have been on the moon than have been to the depths these guys have."
Listening to this story is like submerging in that deep cave pool: eerie, dark, sublime. When one diver decides to take on a perilous mission, an adventure story morphs into something else entirely. Is it heroism? Is it selflessness? Is is recklessness? Is it kindness? I want to know what you think. Comment below, or tell me on Facebook or Twitter.
3. "Big Jim and Smokey Joe"
Fair warning, this one's got strong language. But boy, is it a treat. A Hollywood waitress and a foul-mouthed customer form a friendship that generates one surprise after another.
It's from Lea Thau of the podcast Strangers. I dare you to listen without smiling.
What are you listening to?
We want to hear your stories of extraordinary kindness. Has someone changed your life? How did you get through a dark time? Please share your story: send us a message or email us at kindworld@wbur.org.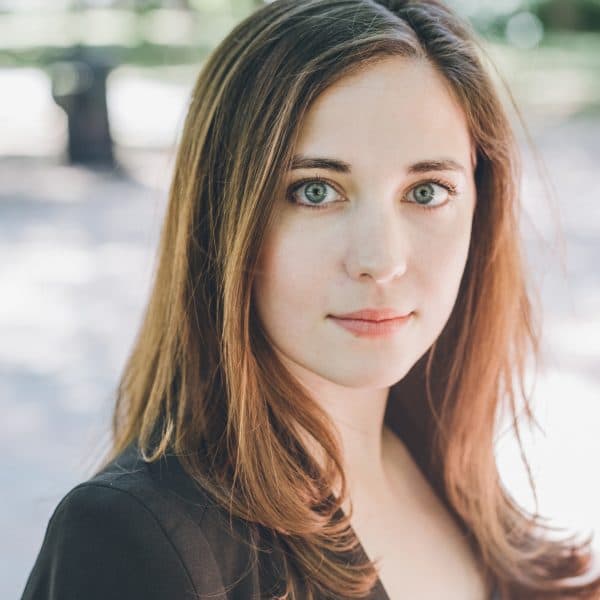 Erika Lantz Producer, Podcasts & New Programs
Erika Lantz was a producer in WBUR's iLab, where she led the radio series/podcast Kind World.