Subscribe to the Kind World podcast here -- and send us a message to share your story of kindness.
You can listen above or read the transcript below.
---
CAROLINE REEVES: I'm a historian of China. It was 1986. I had graduated from college; I had studied Chinese. So I was in China looking for a job, which was pretty unusual in the '80s.
Being a foreigner put you in the spotlight. I was blonde, and there were lots of Chinese who had never seen a foreigner before. People are staring at you all the time, because you're different. It had been closed under the Maoist regime, and so to go in the '80s, you felt like you were stepping into a great unknown.
The train station in Canton was a major hub. This huge, concrete space just filled with people, and there were those steam trains. Chugga chugga chugga chugga choo chooo.
It would be like O'Hare when all the flights have been canceled, and there was going to be delays for three days. Babies, and grandma, and everybody wearing Mao suits, these blue and gray suits. A seething mass of humanity.
I'm a New England gal. I do not like the heat, all right? And it was hot. And so I was wearing just a little sundress that had these little straps with buttons on them. I'm a full-figured gal, but it was too hot to be wearing underwear. I was not wearing a bra. I was wearing panties. I don't think that there was much to them.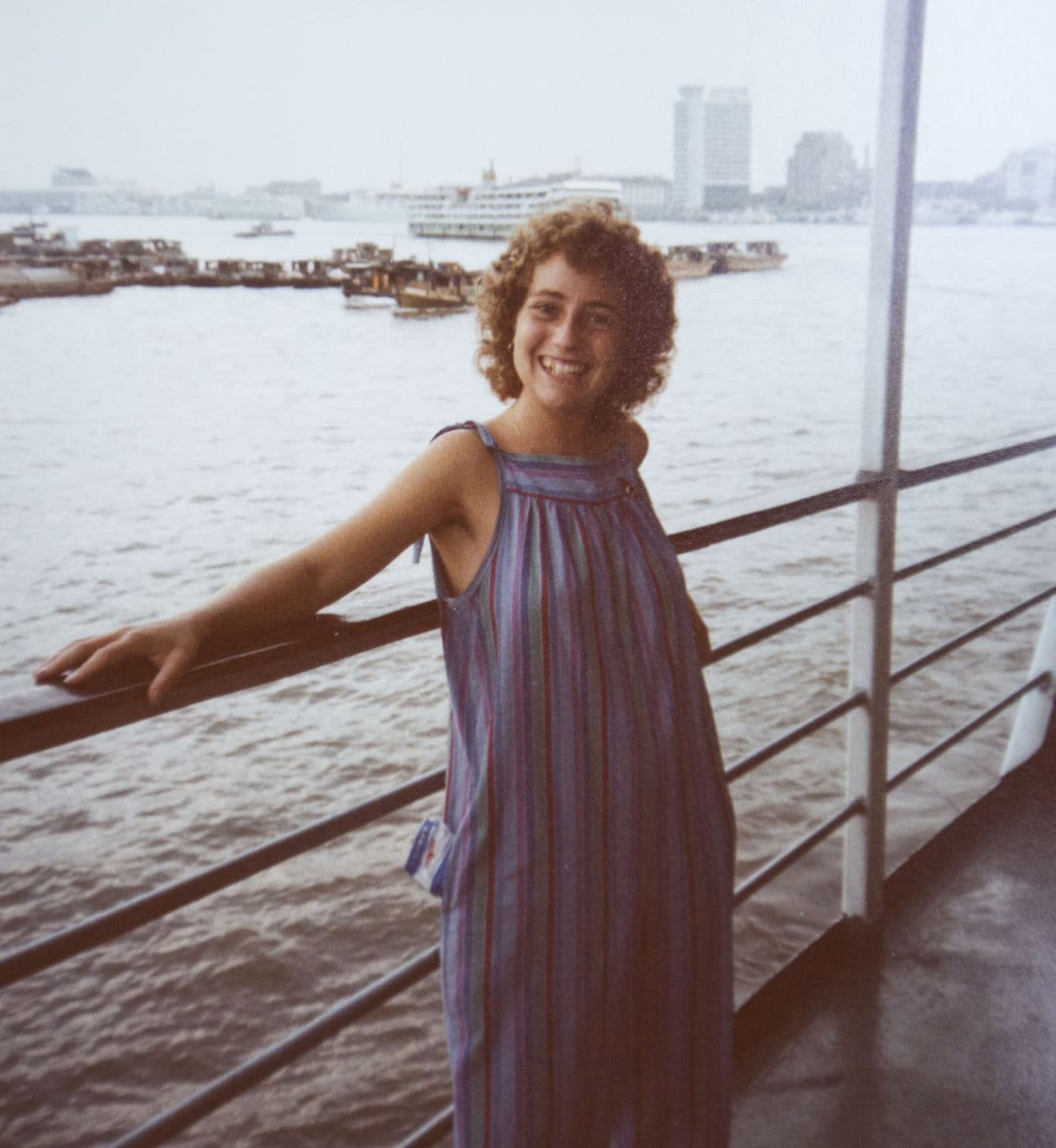 I had this big, heavy backpack on my back, and I thought, "OK, it's time for me to get my ticket out." And you know how you sort of move your shoulder forward, and then you slip the backpack off your shoulders? As the straps came off my shoulders, they took my little spaghetti straps of my sundress with them.
And all of the sudden, I look down, and I'm naked.
I  -- except for my panties, I am — I am naked.
My dress has fallen off. I mean, I didn't even realize it could do that. It's in a puddle at my feet. In a crowd of thousands.
And they're all staring — at me.
I mean, who does that happen to?
I'm looking out at the sea of faces, and I still see them, like in my dreams. It was like my whole lifetime had just stopped, and I couldn't move.
And then before I even had to really think, there's a voice in my ear, and there's this woman. Another foreigner, like me. She came out of the crowd, grabbed my dress from the floor, and she just held what was left of my dress against my chest in almost like a hug, and she said, "Don't worry. I've got you."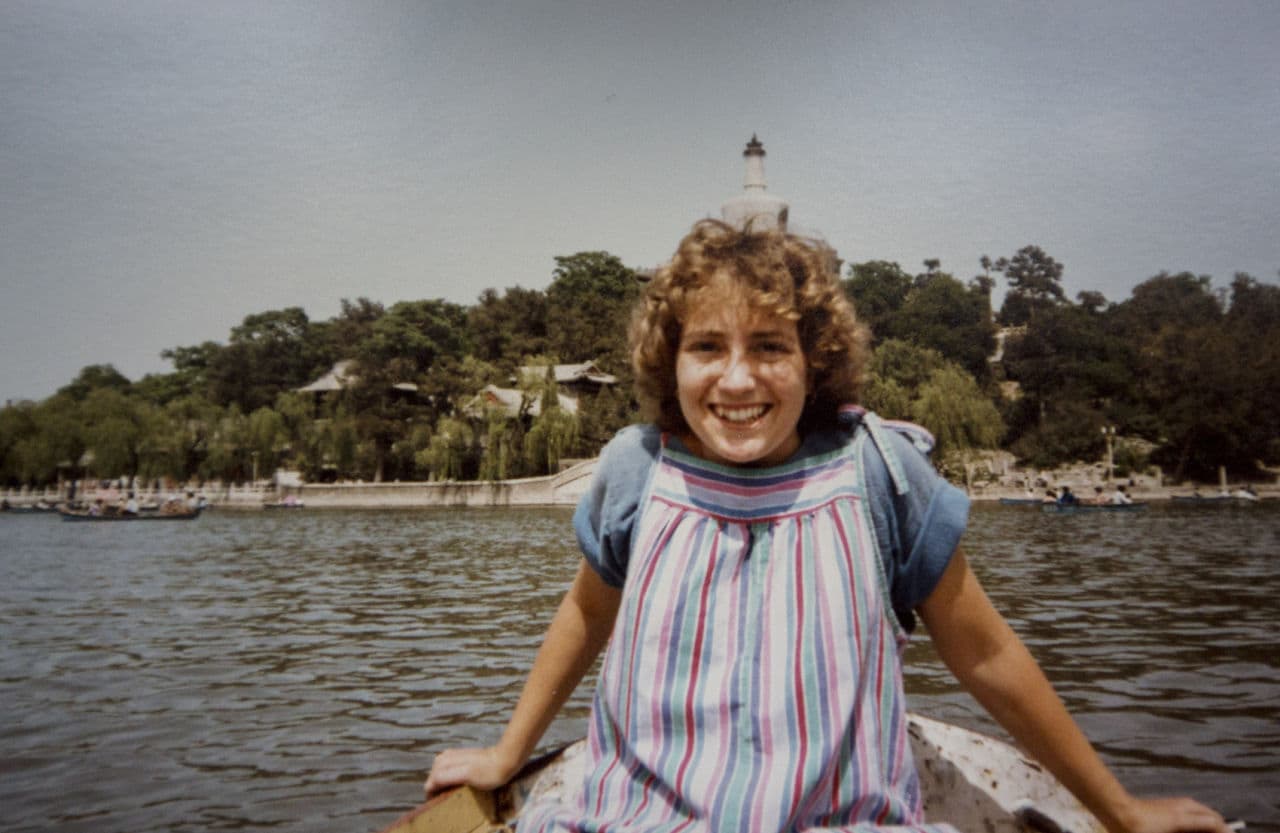 If I had seen this happening to somebody else, there is no way I would have had the presence of mind to react so quickly. She didn't cover her eyes and just lower her head, which is what I probably would have done. She acted. She said, "I'm with you. I'm gonna be another woman for you."
I finally realized I can take the straps that have broken. I took one, she took the other. We tied them in a knot.
I think if I were alone, I would have just dropped to the ground, curled up in a ball — private parts facing down — and died. And died!
I was a professor for 20 years, and so there's that joke, you know, that you have that nightmare every year before you start your first class where you're standing in front of the class naked, teaching. But this happened to me, and I lived.
In my interpretation of that nightmare, there is a kind person who will come. So you know what? I don't have that nightmare anymore. How great is that?
---
We want to hear your stories of kindness. Send Kind World a message, find us on Facebook or Twitter, or email kindworld@wbur.org.
You can subscribe to the podcast to make sure you don't miss an episode.