Bonding In A Checkout Line
Play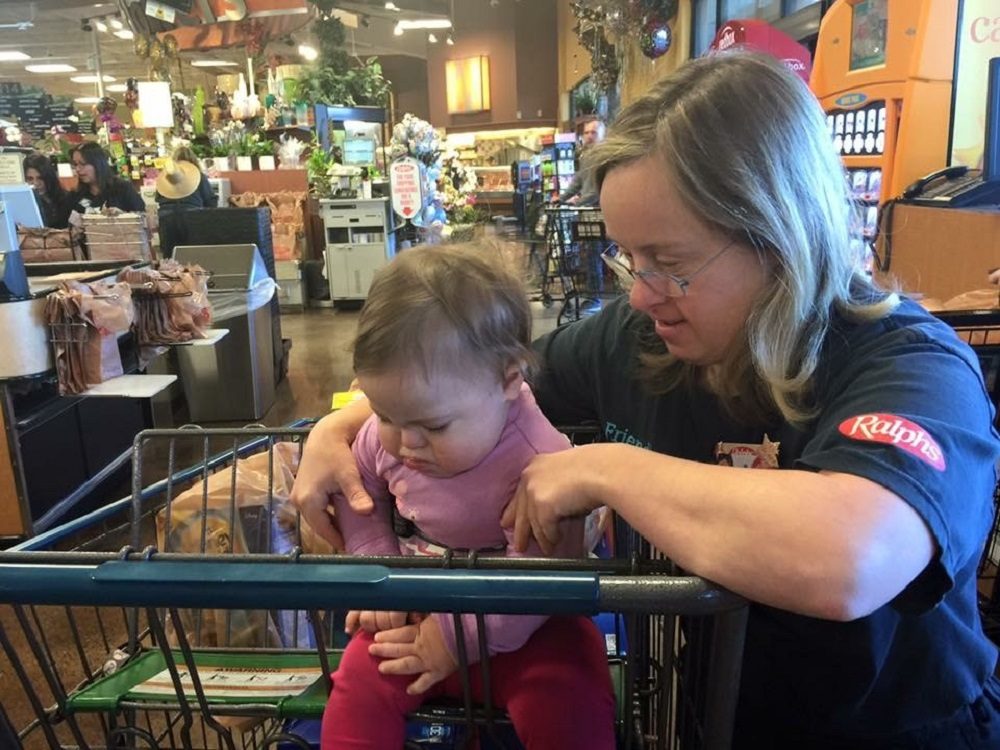 "The moment in the grocery store will just be something that I'll always remember," Suzie Skougard says.
Months earlier, Suzie was a mother of three in Mission Viejo, California, with an unexpected fourth pregnancy. Then her doctor called her with the diagnosis for her unborn child: Down syndrome. And, like many people with Down syndrome, Suzie's child would have a heart defect — essentially born in heart failure.
When she got the news, Suzie decided to go on a long walk, so she and her husband put their kids in a jumbo stroller and went out together. Suzie knew exactly what she wanted to do.
"I wanted to get something for our baby to be, just to kind of cement that we're going to keep her, and everything will be OK."
So they went baby shopping. On the way home, they stopped at the grocery store, where Suzie encountered someone she'd seen countless times before.
"She was just a clerk at the grocery store, but it was kind of like the first time, I think, that I really noticed her."
Sydney Taylor had bagged groceries at the local supermarket for years.
"My favorite part of the job is when the customers come into my line," Sydney says, "and I greet them by saying hello, and at the end I say, 'Have a great day.' "
Suzie could recognize that Sydney had Down syndrome, just as her daughter would. The next time she needed groceries, Suzie went straight to Sydney's line.
"I was nervous," Suzie says. "I said, 'Hi,' and she said, 'Hi,' and she wasn't too interested in talking to me, I think, the first few times."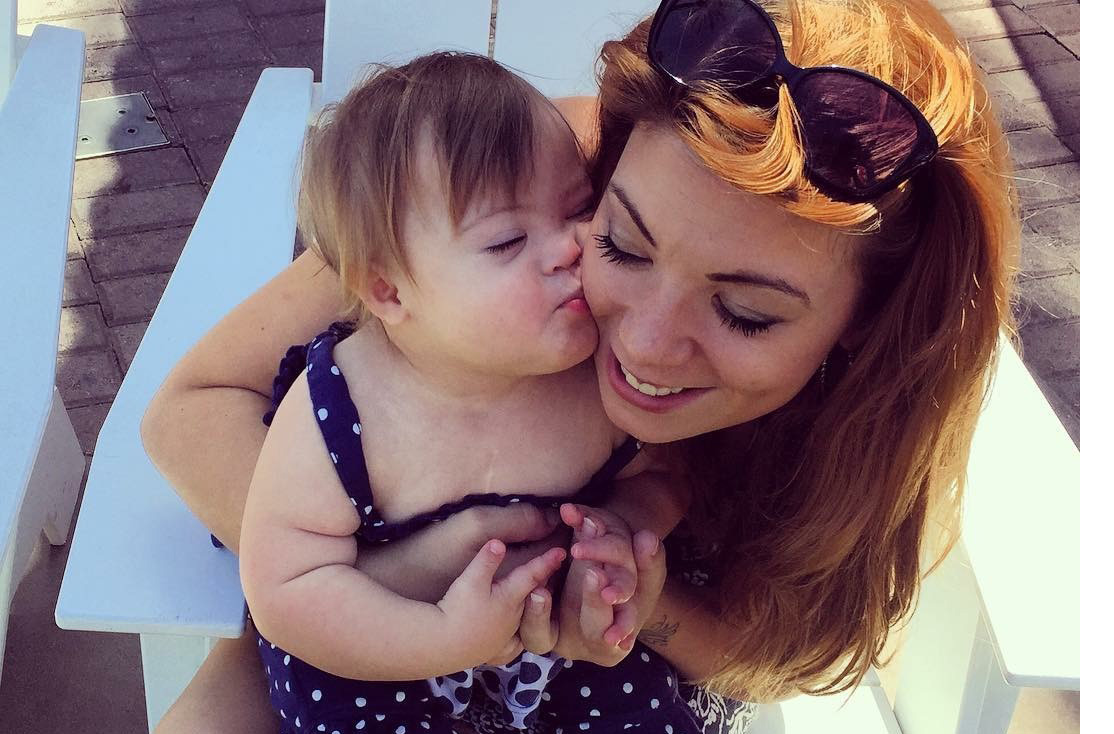 From then on, every time Suzie got groceries, she'd pay at Sydney's checkout, even if it was the longest line in the store. She wanted a glimpse of what her relationship with her daughter might be like.
"I found out that she takes the bus to work, that she was meeting up and having regular parties with friends," Suzie says.
"She loves to read and she loves musical theater, and those are also big passions of mine. It was little things like that, little interactions, that I really clung to. Probably every other time at least, by the time I'd get out to my car, I'd at least have a couple of tears of crying, just out of reassurance and gratitude."
Four months later, Suzie's daughter Carly was born. She did indeed have Down syndrome, and her heart had three holes in it.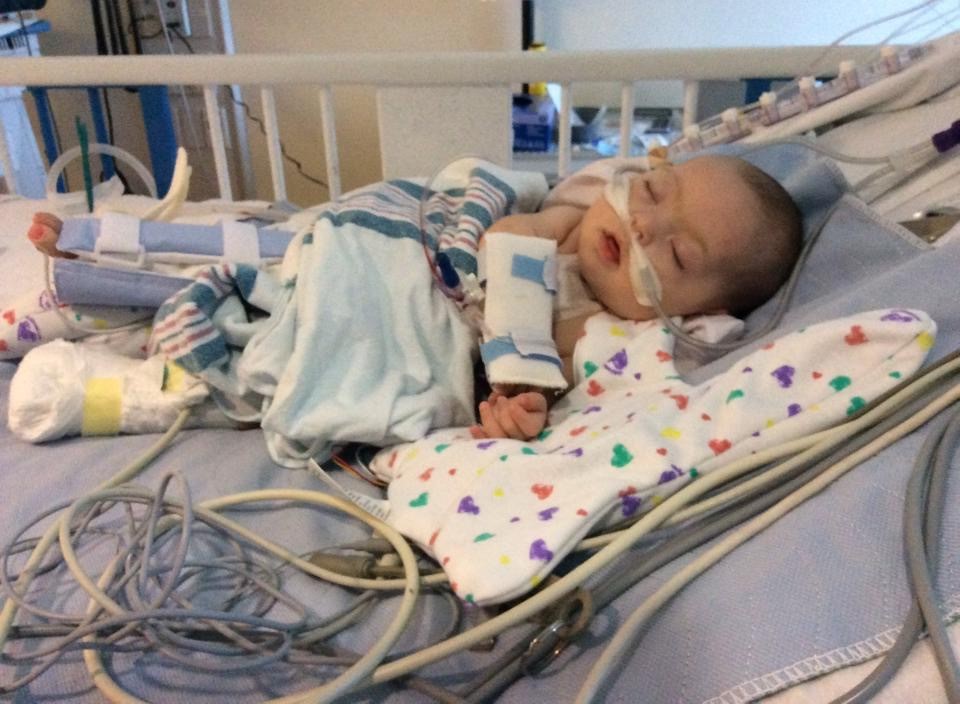 "It was constant watching her to make sure she didn't turn blue, monitoring her breathing. Any slight cold could kill her. Her cardiologist said her heart was in a perpetual state of running a marathon."
During the roughest months, Carly underwent a string of hospitalizations and a heart surgery.
"I mean, now she's been able to grow and thrive, but at that point in time, we had only been through the dark part of having with Down syndrome," Suzie says.
More than a year had passed before Carly was well enough to go to the grocery store. For Suzie, it was a long-anticipated moment.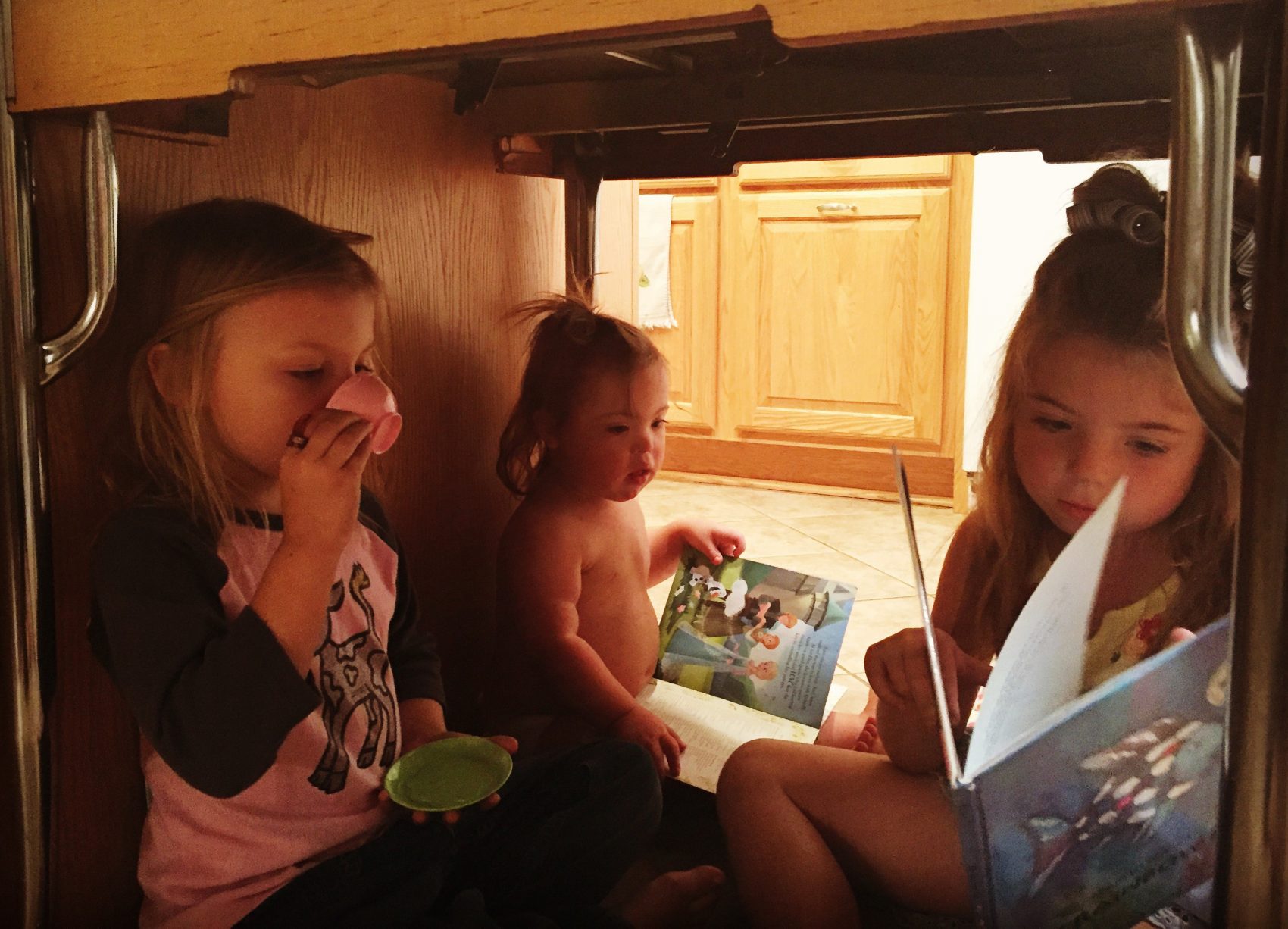 A few days before Christmas, the store was packed when they made their way to Sydney's line.
Right away, Sydney said, "She has Down syndrome. She has a big heart, like I do." Suzie pushed the cart toward Sydney, and Sydney wrapped her in a hug. Then Sydney asked if Carly knew any sign language, and before long they were swapping different signs: "more," "please," "milk," "ball."
Sydney taught her one more sign.
"The last thing I did, I told her that I love her," Sydney says.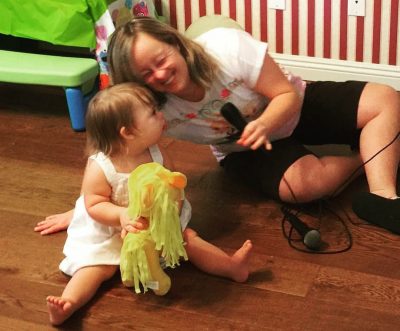 "It was something so small — and beautiful," says Suzie. "It was just, hey, we're in this together."
"I know how Carly feels," Sydney says. "When she gets older, like 4 or 5, I'm just hoping that she'll talk to me in words."
Since then, Sydney and Suzie's family have celebrated birthdays and sung karaoke together. They swap Facebook messages or videos daily. It's a friendship that Suzie says will be lifelong.
"An interaction at the grocery store isn't really something that you'd rank up there with getting married, having kids," she says, "and yet I do think it's up there with some of those other really big moments, just because of the impact it had on all of our lives."
---
We want to hear your stories of kindness. Find us on Facebook or Twitter, or email kindworld@wbur.org.
You can subscribe to the podcast to make sure you don't miss an episode.
This story includes music from APM and Chris Zabriskie (CC BY-NC 4.0).
This segment aired on December 6, 2016.