Kindness During The Pandemic Brings Different Generations Closer Together
Resume
Technology has been so important in keeping us connected during the coronavirus pandemic. But our dependence on gadgets has inevitably left some people out - like those who weren't familiar with smart phones or the magic of realtime video conferencing. Jordan Mittler, 16, realized this divide even before the pandemic.
Every Sunday, Jordan teaches a free technology class designed specifically for senior citizens. It started back when he was in middle school and his family gifted his grandparents a pair of smartphones. Jordan quickly realized his grandparents needed help learning how to use them.
"I spent numerous time on the phone with my grandparents ... walking them through simple procedures like sending a message, or making a phone call and sending an email and downloading an app," Jordan said.
Jordan realized that more people, not just his grandparents, could use help navigating a rapidly changing digital world. He started running weekly classes out of a free space at his New York high school. The topics ranged from video chatting to using smartphones to online banking. Then, when everything in New York City shut down because of COVID-19, Jordan decided to move his class online.
"I think it's it's an enormous service that he's providing," Rosalind Zuger, one of Jordan's students, said.
Rosalind, 90, is originally from Ireland, but she's been in the U.S. for more than 60 years. Despite living alone, she still maintains an active social life, which included going to Jordan's class every Sunday and interacting with her classmates. That came to a halt with the lockdown. Fortunately, the technical skills Rosalind has learned in Jordan's class have helped her better connect with family and friends despite the physical isolation.
"I think that has made a very big difference to my situation, being alone here," Rosalind said. "I know I can Zoom in to anybody I like at any time. With that, I find that I can get through the days. I get through the weeks."
Jordan's class size has more than doubled since going online. Now he plans to post the sessions on Youtube for whomever wants to learn.
"My goal is to be able to spread my classes and expand it in a way that any senior is able to access the classes," Jordan said.
While some are embracing the newest technologies to connect, others are finding pleasure in good old-fashioned, handwritten letters. Several schools across the country have started pen pal programs to connect young students with senior citizens in their communities.
Ella Voloshen, a high school senior in Sioux City, Iowa, said writing letters has helped her overcome her own sense of loneliness during the pandemic. She's been corresponding with pen pals at a nearby senior living facility. Recently, Ella visited one of her pen pals, Jerry, at the facility from a safe distance. She planted flowers outside of his window and spoke to him through a walkie talkie.
"We both have a huge smile on our face," Ella said. "It gives us a little bit more sanity in this crazy time."
Others are taking comfort in a simple phone call. In April, a group of 21 high school students in Calgary, Canada created a hotline called the Joy4All Project. At the time, they were thinking about nursing homes and how hard they've been hit by COVID-19.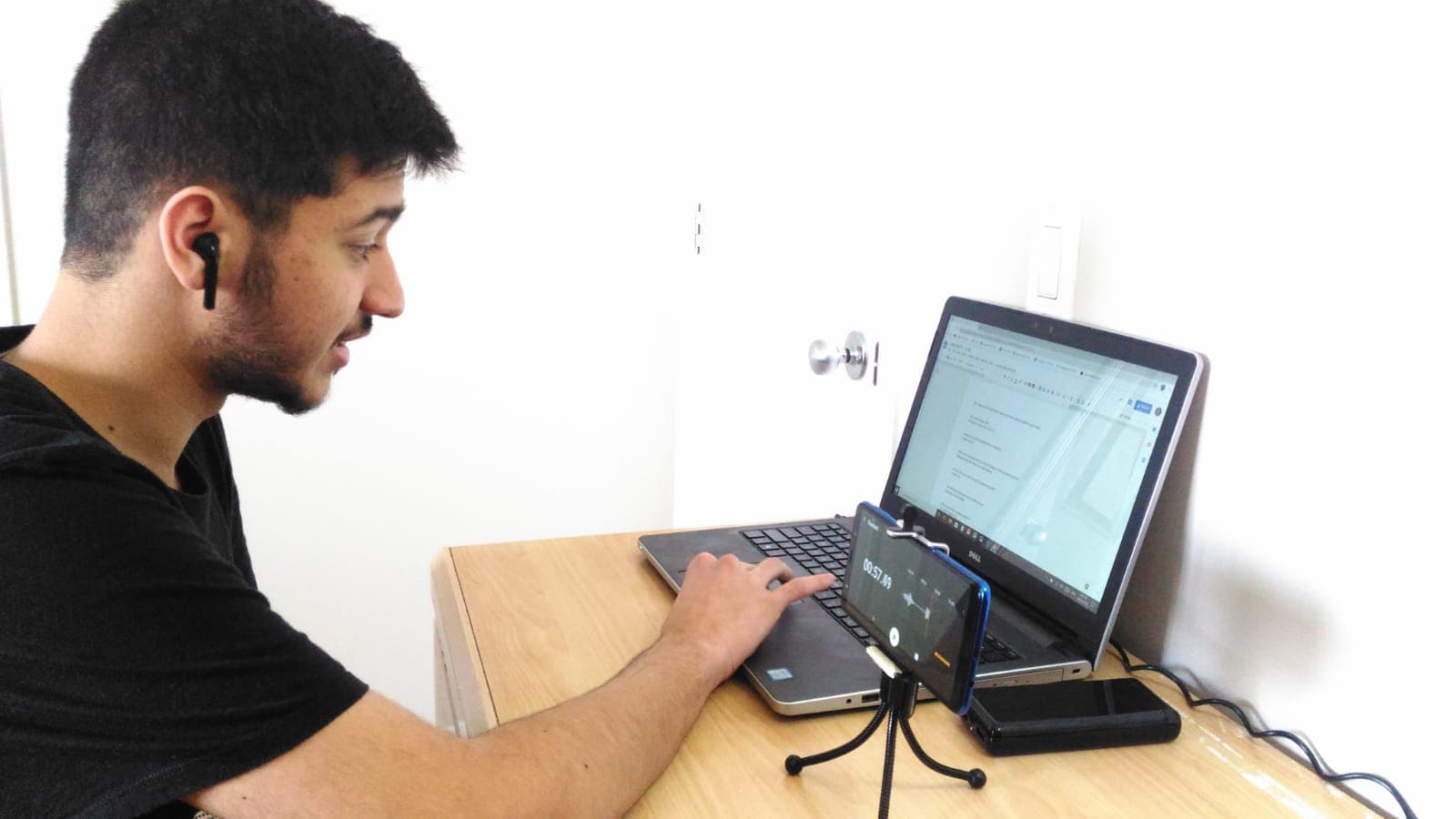 "There are so many people that are in disadvantaged situations that are feeling so alone, feeling like they aren't loved," Jared Quinn, a student organizer and high school senior, said.
Jared and his fellow students recorded jokes, short stories, and poems to share on the hotline, which anyone can access for free by dialing 1-877-JOY-4ALL (1-877-569-4255).  Now they're asking other youth to contribute pre-recorded material for the hotline as well through their website. As of mid-May, the hotline has received almost 17,000 calls.
"We've had messages from grandmas and grandpas who live on their own and because of COVID, their own grandchildren can't see them," Jared said. "They're like 'this just makes me feel like I'm talking to my own grandchildren.'"