I Will Be Your Mother Figure | With Laura Dern
Resume
When people ask for advice, do they really want to hear what you have to say? Sometimes it's hardest to find a friend who can give just a simple, sympathetic ear.
This week, actor Laura Dern takes us deep into a friendship that experienced a unique evolution. Rhonda Mawhood Lee essay is the author of "I Will Be Your Mother Figure."
Voices In This Episode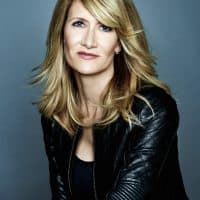 Two-time Academy Award nominee Laura Dern has touched many audiences and critics alike with her moving and heartfelt performances. For her Oscar nominated performance in "Rambling Rose," Critic Peter Travers explained that Dern "ranks among the best actresses of her generation." In 2010, in celebration of their family legacy in film and television, Dern, her mother Diane Ladd and father Bruce Dern were awarded with the first ever "Family Star Ceremony" on the Hollywood Walk of Fame. In addition to her two Oscar nominations, Dern has received 4 Golden Globe Awards and has been nominated for 5 Primetime Emmy Awards.

In addition to her extensive film and television credits, Dern has been prolific in her producing career with three upcoming projects for HBO including "Tiny Beautiful Things," "Untitled Alex Gibney Project" and "Untitled Brownie Wise Project." In 2016, she was also selected to serve on The Academy of Motion Pictures Arts and Sciences' Board of Governors.

Dern can be seen staring in a series of highly anticipated projects. Reuniting with director Jean-Marc Vallee ("Wild"), Dern is currently starring in HBO's upcoming series "Big Little Lies" based on the book of the same name by Liane Moriarty. The series, which follows three mothers whose apparently perfect lives unravel to the point of murder, also stars Alexander Skarsgard, Reese Witherspoon, Shailene Woodley, Nicole Kidman and Zoe Kravitz. The series premiered on February 19th.
Starring opposite Woody Harrelson, Laura will also be seen in Fox Searchlight Pictures' "Wilson" directed by Craig Johnson. This hilarious comedy tells the story of a middle-aged, divorced Wilson (Harrelson), who lives in Oakland, California and finds himself lonely, smug and obsessed with his past including a tumultuous relationship with his ex-wife Pipi played by Dern. The film premiered at the 2017 Sundance Film Festival, and was released on March 24th, 2017.

Additionally, Dern will be seen starring in Showtime's revival of the cult hit crime, mystery series "Twin Peaks." Reuniting with director David Lynch, Dern will star alongside Kyle MacLachlan and Amanda Seyfried. The series will premiere on May 27th, 2017.

Dern will also be seen in the highly-anticipated "Star Wars: Episode VIII" alongside Daisy Ridley, Lupita Nyong'o and Benicio Del Toro. The film will release in December 2017. Additionally in 2017, Dern was seen in The Weinstein Company's biographical drama "The Founder," which recounts the story of McDonald's founder Ray Kroc played by Michael Keaton. Dern plays Keaton's wife Ethel Kroc. The film was released on January 20th, 2017.

Also, Dern was seen starring alongside Michelle Williams and Kirsten Stewart in Kelly Reichardt's drama "Certain Woman," which premiered this year at Sundance to rave reviews and was released by IFC on October 14th, 2016. The film walks through the lives of three women who intersect in small-town America, where each is imperfectly blazing a trail. In 2015, Dern co-starred in Fox Searchlight's "Wild" for which she earned her second Academy Award nomination for. The film, directed by Jean-Marc Vallée, is Nick Hornby's-scripted adaptation of Cheryl Strayed's best-selling 2012 memoir and tells the inspiring story of Cheryl Strayed (Reese Witherspoon) who makes the impulsive decision to try to walk the 1000-mile Pacific Crest Trail alone in a search for meaning in her life after being traumatized and shattered by the death of her mother (Dern).

Also in 2015, Dern was seen in Ramin Bahrani's "99 Homes," a performance that Peter Travers of Rolling Stone described as "Superb." Dern starred opposite Andrew Garfield and Michael Shannon. The film follows Dennis Nash (Garfield), an unemployed contractor whose family is evicted during the economic crisis. In order to get his home back he goes to work for the realtor who evicted him (Shannon) who teaches Dennis the legal and illegal ins and outs of the foreclosure game. Dern plays Lynn Nash, Dennis's widowed mother who raised him and his nine-year-old son Connor. The film released on Friday, September 25th.

In 2014, Dern was seen in Fox 2000's film adaptation of John Green's best-selling novel "The Fault in our Stars." Starring alongside Shailene Woodley, Ansel Elgort and Nat Wolff, Dern plays the mother of Hazel Grace (Woodley) who falls in love with Augusts Water (Elgort) during a very difficult time in both of their lives as they battle cancer.

Dern recently received a 2013 Primetime Emmy Award nomination in the category of "Outstanding Lead Actress in a Comedy Series" on behalf of her performance in Season 2 of HBO's critically acclaimed original series "Enlightened." Dern earned the 2012 Golden Globe Award in the "Best Actress in a Television Series, Comedy" category on behalf of her performance in Season 1, and the series also garnered a 2012 Golden Globe nomination for "Best Television Comedy." In addition to starring in the series, Dern also served as the Executive Producer and Co-Creator alongside prolific writer and director Mike White. In this 30-minute, dark comedy Dern played 'Amy Jellicoe,' who was introduced to viewers while she was in the midst of experiencing an emotional breakdown at work, which forced her to seek treatment. She came out of treatment "enlightened" and ready to make peace with her mother, ex-husband and former employees and confront her 'demons' with a newfound perspective. The show reunited her with HBO, where she starred in the 2008 Emmy award-winning ensemble film "Recount." Season 1 of "Enlightened" premiered on October 10, 2011. The series recently concluded its second and final season on Sunday, March 3, 2013.

Dern resides in Los Angeles with her two children.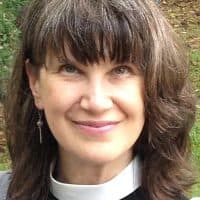 Rhonda Mawhood Lee is an Episcopal priest in North Carolina. She is the author of occasional essays and two books: "Through With Kings and Armies: The Marriage of George and Jean Edwards;" and, with Craig Werner, "Love and Happiness." You can read more of her writing here.