Nursing A Wound | With Jake Gyllenhaal
Resume
The hospital pediatrics wing is a place of pain and resilience, fear and healing. Normally, families are there for purely medical reasons. But at the beginning of Thomas Hooven's pediatrics residency, the hospital helped him recover from the heartbreak of a breakup that happened three months before he was supposed to be married.
Jake Gyllenhaal stars in the new movie "Stronger." He reads Tom's essay, "Nursing a Wound in an Appropriate Setting."
Where Are They Now?
Tom Hooven is married now, and he has two children. He has finished his medical training and is now a neo-natologist — a pediatrician who specializes in caring for infants. His job continues to teach him as much about love and relationships as about medicine and science.
"My job lets me meets people and become involved with families at moments in their lives that are scary and significant probably beyond anything else that will ever happen to them," he says. "And through helping families through times like this, I continually learn more about what it feels like to be in pain, how empathy helps that pain and how it helps people get through really trying times."
"You'll emerge [from your heartbreak], and you'll actually emerge a better partner and a healthier partner than you would have otherwise been. I really believe that."

Thomas Hooven
After his essay was published, Tom learned how common this kind of heartbreak is. People who had read his essay got in touch, and told him about the relationships that they were in that ended right before they were supposed to be married.
"I hope that people reading it will take from it if they're in that situation that you'll emerge, and you'll actually emerge a better partner and a healthier partner than you would have otherwise been," he says. "I really believe that."
He knows that, because he can see it in his relationship with his wife. Early on, he saw that her approach to communication was different than that of his ex-fiancée.
"I think I sensed in her the same understanding around the need to communicate openly," he said. "She is a great communicator in every respect. As our relationship built, it happened differently than had happened before. It was much more intentional and based on talking everything through, all of the feelings that we've had, and all of the fears that we had — and I came packaged with a lot of fears, believe me. And she accepted that and seemed to see me, and she does to this day."
Thomas Hooven lives in New York City with his family. He still works at Columbia University Medical Center, the same hospital where he did his residency.
Thoughts From Jake Gyllenhaal
Actor Jake Gyllenhaal said that he found Thomas Hooven's essay deeply moving.
"Someone said to me recently to treat everyone that you meet as if they've had a broken heart," he said. "And I feel like I don't always live that way, and if I did I think I would live a much richer and fuller and happier life. That's where I want to get to. I think this story just shows us that the only way to being the human that we wish to be is inevitably through some pain."
Voices in this Episode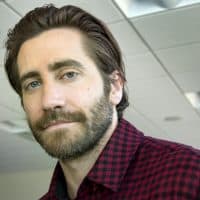 Jake Gyllenhaal has established himself as one of the finest actors of his generation, along the way working with some of Hollywood's greatest filmmakers on both independent and studio films. For his role in Ang Lee's classic drama "Brokeback Mountain," Gyllenhaal received an Academy Award nomination and won a BAFTA for Best Supporting Actor. In 2014, Gyllenhaal starred in Dan Gilroy's "Nightcrawler," which he also produced. Playing an eccentric loner who finds his calling as an investigative crime journalist who will stop at nothing to get the story, Gyllenhaal received BAFTA, Golden Globe, SAG®, Critics' Choice and Independent Spirit award nominations and was recognized with Best Actor citations from numerous critics' groups.

Gyllenhaal also starred in David Ayer's "End of Watch," which placed in several critics' "Top 10 Films of 2012" lists including the National Board of Review's. Most recently, he received a Golden Globe nomination for his performance in Ed Zwick's "Love & Other Drugs" and a BAFTA bid for Tom Ford's "Nocturnal Animals."

The actor will next be seen in Bong Joon-ho's "Okja," which premiered at the 2017 Cannes International Film Festival and will be released by Netflix. Gyllenhaal recently wrapped production on Paul Dano's directorial debut, "Wildlife," starring opposite Carey Mulligan. He is beginning production on Palme d'Or winner Jacques Audiard's first English language feature, "The Sisters Brothers," based on the critically acclaimed novel by Patrick deWitt and co-starring Joaquin Phoenix and John C. Reilly.

Other film credits include Daniel Espinosa's "Life," Jean-Marc Vallée's "Demolition," Antoine Fuqua's "Southpaw," Baltasar Kormákur's "Everest," Denis Villeneuve's "Prisoners and Enemy," Richard Kelly's "Donnie Darko," Jim Sheridan's "Brothers," Duncan Jones' "Source Code," David Fincher's "Zodiac," Sam Mendes' "Jarhead," John Madden's "Proof," Miguel Arteta's "The Good Girl," Brad Silberling's "Moonlight Mile," Nicole Holofcener's "Lovely & Amazing" and Joe Johnston's "October Sky."

With his new production company, Nine Stories, Gyllenhaal is also on his way to becoming a filmmaker of note – sourcing material, developing it from the ground up, collaborating with bold storytellers and shepherding the projects through release. Nine Stories is in post-production on the aforementioned "Wildlife" and is in development on a number of titles, including "The Son," based on Jo Nesbø's critically acclaimed novel, with Denis Villeneuve attached to direct; "The Division," Stephen Gaghan's adaptation of Ubisoft's post-apocalyptic video game, in which Gyllenhaal will star; and an as-yet-untitled limited series for A&E that focuses on cults throughout history.

Additional projects in development include Cary Fukunaga's father/son bullying drama, "Joe Bell;" "The Anarchists vs. ISIS," which will re-team Gyllenhaal with "Life" director Daniel Espinosa; and Alex Timbers' "Theater of War," based on an episode of "This American Life."

Nine Stories executive-produced "Hondros," a documentary on war photographer Chris Hondros. The film premiered at this year's Tribeca Film Festival and won the coveted Audience Award.

In 2014 Gyllenhaal made his Broadway debut in Nick Payne's "Constellations" and his musical-theater debut in the Encores! production of "Little Shop of Horrors." The actor made his New York stage debut in 2012 by starring in "If There Is I Haven't Found It Yet," for the Roundabout Theatre Company, which earned him nominations from the Drama League and Lucille Lortel Awards. It was his first stage performance since 2002, when he starred in Kenneth Lonergan's revival of "This Is Our Youth" at London's West End, for which he won an Evening Standard Theatre Award for "Outstanding Newcomer."

More recently, Gyllenhaal starred on Broadway in an acclaimed revival of Stephen Sondheim's Pulitzer Prize-winning masterpiece "Sunday in the Park with George," opposite Tony Award® winner Annaleigh Ashford. The musical, produced by Nine Stories partner Riva Marker, re-opened the historic Hudson Theatre and played a sold-out 10-week engagement, becoming one of the most successful productions in Sondheim's esteemed history.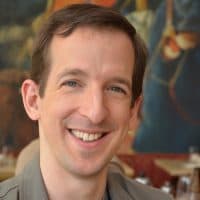 Thomas Hooven is an assistant professor of pediatrics in the Division of Neonatal-Perinatal Medicine at Columbia University Medical Center, where he cares for premature and critically ill infants. He also conducts laboratory research at New York University-Langone Medical Center on infectious diseases that affect pregnant women and their newborns. He continues to write fiction and nonfiction focused on science, medicine, and family. He lives in Manhattan with his wife and their two children.