Let's Not Pretend | With Kimberly Hébert Gregory
18:10
Play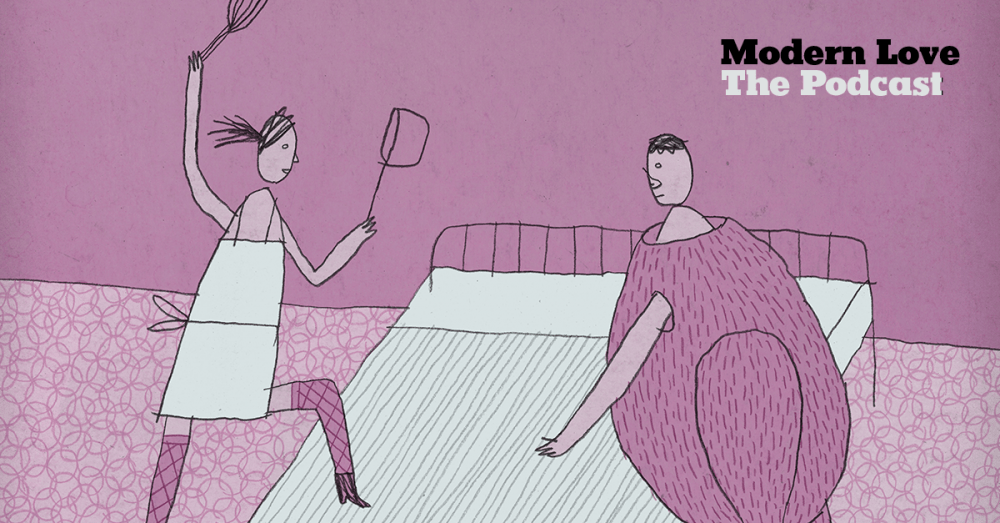 Dirty talk. Some people can pull it off. But some people really can't. When Lily White tried to talk dirty to her husband, it began awkwardly. Then, it became hilarious.
Kimberly Hébert Gregory stars in ABC's "Kevin (Probably) Saves the World" and HBO's "Vice Principals." She reads Lily's essay, "Let's Not Pretend to be Who We Aren't."
Where Are They Now?
Lily White still has a copy of "The Art of Erotic Talk" by Bonnie Gabriel, but she says it's gathering dust on a bookshelf somewhere. Since her essay was published, she has thought more about her initial reluctance to experiment with erotic talk.
"I couldn't get the difference between the talking and the reality," she said. "And I was afraid, if I opened myself up to talking dirty, that somehow I would be opening us up to all kinds of things where I would have to buy lotions and robes and drapes."
But that was then. Lily now realizes her reluctance was rooted in fear.
"My resistance to it — it made me realize that I was insecure about losing my husband," she said. "And so going through this process, you realize, if you're secure enough in your relationship, you can say all kinds of things, and you can do all kinds of things, and it's not going to threaten the relationship."
Lily says these experiments — though comical — helped build a high level of trust that radiates through her marriage.
She explained, "My husband and I have a great relationship, because we do things for each other without asking. And maybe it's that whole non-verbal thing that I like so much. Also, he doesn't keep track, and I don't think I do either, of 'I did this for you, and you have to do this for me.' We don't keep track of points. It's just given freely. And that's an amazing thing."
Lily's friends and colleagues remain entertained by this essay. She works as a professional musician, and not long after the piece was published, she arrived to play a gig. She was approaching the bandstand when a guitar player wheeled around and yelled out to her.
"Bon Appetit!"
Thoughts from Kimberly Hébert Gregory
I chose this essay because it seems in some way to mirror my own challenges in being awkward in moments of seriousness and definitely intimacy. I can't stop laughing when things happen. All manner of things. This is why I chose it. Because I wouldn't know what to say! Ms. Gabriel! Julia Child's voice would ring in my ear too! That make sense! Bon Appetit!
Voices in this Episode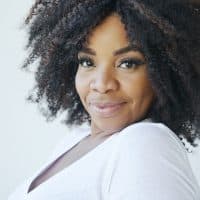 Kimberly Hébert Gregory is a veteran stage and screen actress. She currently stars in the critically acclaimed role of Dr. Belinda Brown in the HBO series "Vice Principals," which is currently airing its second and final season. Premiering in October, she will star alongside Jason Ritter in the ABC drama "Kevin (Probably) Saves the World."  She portrays an unlikely celestial being named Yvette, who is described as being a drill sergeant with divine authority.

Hébert Gregory's diverse range of television credits include roles in "Better Call Saul," "Devious Maids," and "Brooklyn Nine-Nine." Additionally, she has appeared in Spike Lee's "Red Hook Summer," "Grey's Anatomy," "The Big Bang Theory," "Shameless," Two and a Half Men," and Chris Rock's "I think I Love My Wife."

In theater, Hébert Gregory was most recently seen in Robert O'Hara's "Barbecue" at the Geffen Playhouse. Prior to that, she garnered much acclaim for her performance in Lynn Nottage's "By the Way, Meet Vera Stark." She joined Sanaa Lathan as the only original cast members from the play's New York run at the Second Stage Theatre to transfer to the Los Angeles production at the Geffen Playhouse. For her role, she earned a Drama Desk Award nomination for "Outstanding Featured Actress in a Play" and a Lucille Lortel Award nomination for "Outstanding Featured Actress." Additional stage credits include Tarell Alvin McCraney's "The Brother/Sister Plays" at The Public Theater.

Hébert Gregory currently resides in Los Angeles with her family. She is an active parent advocate for families with special needs children. This fall, she will be honored by A.C.T. Today (Autism Care & Treatment Today) with their 2017 ACTivism Award for increasing autism awareness, which is an issue near and dear to her heart. A lover of theater, she also lends her support to the performing arts in South Los Angeles by mentoring aspiring writers and actors.

Lily White has spent most of her adult life composing music and playing jazz saxophone, performing in clubs and jazz festivals around the world.

In 2013, she earned an MFA from Bennington College. Since then, her writing has appeared in Brevity, Caffeine Press, The Bennington Review, The Southampton Review, and The New York Times. She lives in Brooklyn with her husband and daughter.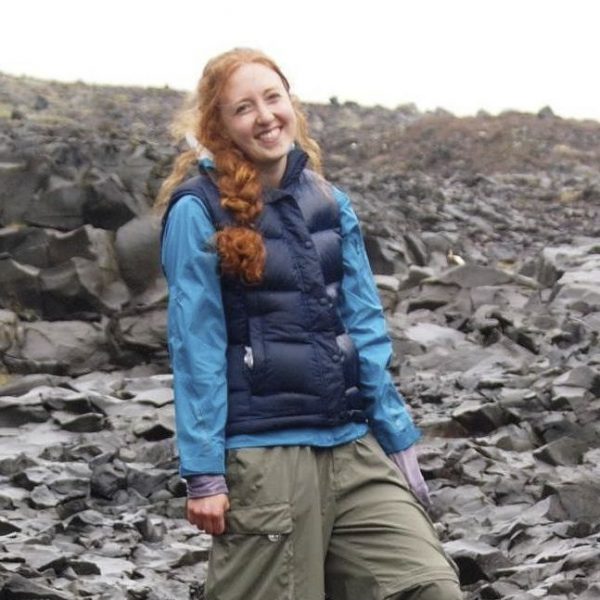 Caitlin O'Keefe Producer, Podcasts & New Programs
Caitlin O'Keefe was a producer of podcasts and new programming at WBUR.