Missing A Father I Hardly Knew | With Willem Dafoe
19:56
Play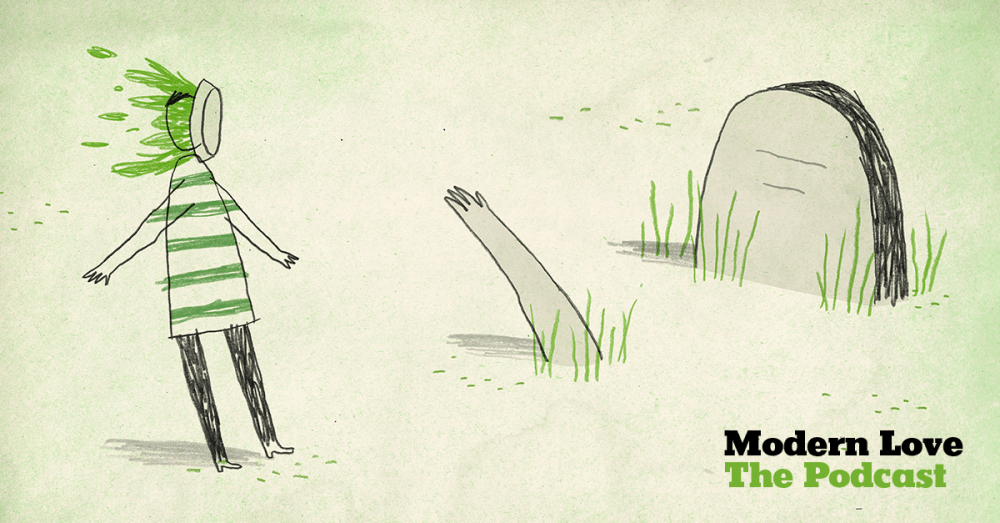 What do you do when the clock runs out on a relationship? When there's no time left to ask the questions you want answered? That's what Bruce Eric Kaplan asks in his essay, "Missing a Father I Hardly Knew."
Willem Dafoe reads Bruce's piece. He has been nominated for an Academy Award and a Golden Globe for his role in "The Florida Project," and you can also see him in "Murder on the Orient Express."
Where Are They Now?
Bruce Eric Kaplan is a cartoonist at The New Yorker, and he's also a TV writer. He's worked on Girls, Seinfeld, and Six Feet Under. He says he wrote this piece for a simple reason: "I just wasn't done."
"The relationship was over, there's nothing more over than someone dying," he says. "But there were a lot of questions for me about my father, and I wrote the piece because I was grappling with them.  I don't blame him. I wrote a memoir about my parents, and the dedication is, 'This is for my parents, who tried.' And it's what I believe. I believe my parents tried their best. It sounds so sad! For a funny piece, it sounds so sad."
In the absence of a strong connection with his parents when he was a kid, Bruce found television.
He says, "I watched TV constantly. And I loved it so much that I wanted to crawl into the television. I always felt something was missing in my interactions with my parents, in my house that I grew up in, in a way that I didn't when I was watching TV. Because on TV, emotions were so honest, in a way that wasn't happening in my real life. And I do think it's why I became a TV writer, that I wanted so much to go inside of it that I did."
He added, "I know that I've always been drawn to themes of intimacy and the scariness of intimacy. And I think it comes from growing up in a house where on some level, a message was sent that you can only be so intimate — otherwise, it will be used against you. I felt like if I was upset — that was just too much for them. My father literally hung up the phone, didn't say goodbye, just click, when I was upset, when we had the phone call about my wife's miscarriages. He just couldn't deal with it. It was just like, I'm not capable of being in this moment."
But Bruce says his own relationship with his two kids is very different than the one he had with his father.
"Obviously when you're a parent, you do a lot of things that are just like your parents," he said. "In other ways, when you become a parent, you try to be the parent that you didn't have. And I know I've over-corrected in that way with my kids. With my parents, I never knew what was in their heads. So I'm always sharing with my kids, what's in my head. Nothing that's inappropriate for them, but if I'm upset, they know I'm upset. I always want them to know that how I'm acting to them is not always a response to them. Because I never understood that as a child."
As for the possibly-hilarious thing that the psychic saw about his father?
"After the piece was published, someone came up to me and said, 'Was the psychic so and so?' And I said, 'Yeah.' And he said, 'Oh, my mother goes to the psychic. She says, the psychic says that about everyone.' But I can't help myself. Even though that was said to me, I still wonder, does the psychic really say that to everyone? Or is it about my father?"
"Part of me still believes that maybe I'll still find out the truth about the psychic, or maybe I'll find out something from someone that will make me know [him] better," he said. "I still dream about my parents, and there's part of me that wonders, could I dream something that will reflect the truth? And I'll wake up and I'll know more, and we'll be closer than we were in real life. And I still can't quite believe that the relationship is over, and it won't be more than what it was.
Voices In This Episode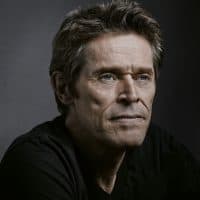 Willem Dafoe is internationally respected for bringing versatility, boldness, and daring to some of the most iconic films of our time. He has made over one hundred films in his legendary career, and his artistic curiosity in exploring the human condition leads him to projects all over the world, large and small, Hollywood films as well as Independent cinema.

In 1979, he was given a role in Michael's Cimino's "Heaven's Gate," from which he was fired. Since then, he has collaborated with directors who represent a virtual encyclopedia of modern cinema: Kathryn Bigelow, Sam Raimi, Alan Parker, Walter Hill, Mary Harron, Wim Wenders, Anton Corbijn, Zhang Yimou, Wes Anderson, Martin Scorsese, David Lynch, Oliver Stone, William Friedkin, Werner Herzog, Lars Von Trier, Abel Ferrara, Spike Lee, Julian Schnabel, David Cronenberg, Paul Schrader, Anthony Minghella, Scott Cooper, Theo Angelopoulos, Christian Carion, Robert Rodriguez, Phillip Noyce, Hector Babenco, John Milius, Roger Donaldson, Paul McGuigan, Lee Tamahori, Roger Spottiswoode, Paul Weitz, Daniel Nettheim, The Spierig Brothers, Andrew Stanton, Josh Boone and Sean Baker.

Dafoe has been recognized with three Academy Award nominations: Best Actor in a Supporting Role for "Platoon," Best Actor in a Supporting Role for "Shadow Of The Vampire," for which he also received Golden Globe and Screen Actors Guild nominations, and most recently, Best Actor in a Supporting Role for "The Florida Project," for which he also received Golden Globe and Screen Actors Guild nominations. Among his nominations and awards, he has received two Los Angeles Film Critics Awards, a New York Film Critics Circle Award, a National Board of Review Award, and an Independent Spirit Award.

He and his wife, director Giada Colagrande, have made three films together: "Padre," "A Woman," and "Before It Had A Name."

His natural adventurousness is evident in roles as diverse as the elite assassin who is mentor to Keanu Reeves in the neo-noir "John Wick," in his voice work as Gil the Moorish Idol in "Finding Nemo" and as Ryuk the Death God in "Death Note," and as the obsessed FBI agent in the cult classic "The Boondock Saints." That continues now with Sean Baker's "The Florida Project," as well as the upcoming films: James Wan's "Aquaman," and Julian Schnabel's "At Eternity's Gate" in which he stars as Vincent Van Gogh.

Dafoe is one of the founding members of The Wooster Group, the New York based experimental theatre collective. He created and performed in all of the group's work from 1977 through 2005, both in the U.S. and internationally. Since then, he worked with Richard Foreman in "Idiot Savant" at The Public Theatre (NYC) and most recently two international productions with Robert Wilson: "The Life & Death of Marina Abramovic" and "The Old Woman" opposite Mikhail Baryshnikov. He most recently performed a new theatre piece, "The Minister's Black Veil," based on Nathaniel Hawthorne's short story and directed by Romeo Castellucci.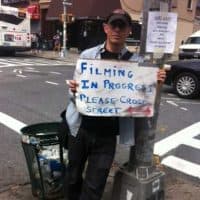 Bruce Eric Kaplan is a wonderful fellow who writes for television and draws cartoons.

In television, he has worked on shows such as "Seinfeld," all five seasons of "Six Feet Under" and all six seasons of "Girls," both of which he also executively produced.

As a cartoonist, his work has regularly appeared in "The New Yorker" for over twenty years. Three collections of his cartoons have been published. They are "No One You Know," "This Is A Bad Time," and "I Love You, I Hate You, I'm Hungry."

He has written several picture books for adults including "Every Person On This Planet," "Edmund and Rosemary Go To Hell," and "Everything Is Going To Be Okay."

His first children's book, "Monsters Eat Whiny Children," came out in 2010 and was an instant best-seller. His second, "Cousin Irv From Mars," came out in June 2013, and his third, "Meaniehead" in 2014.

His memoir "I Was A Child," was published to great critical acclaim in 2015.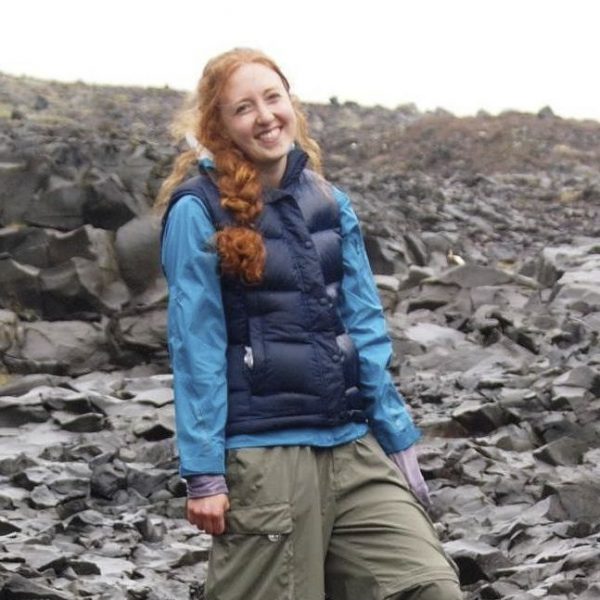 Caitlin O'Keefe Producer, Podcasts & New Programs
Caitlin O'Keefe was a producer of podcasts and new programming at WBUR.