From He To She In First Grade | With Jennifer Beals
Play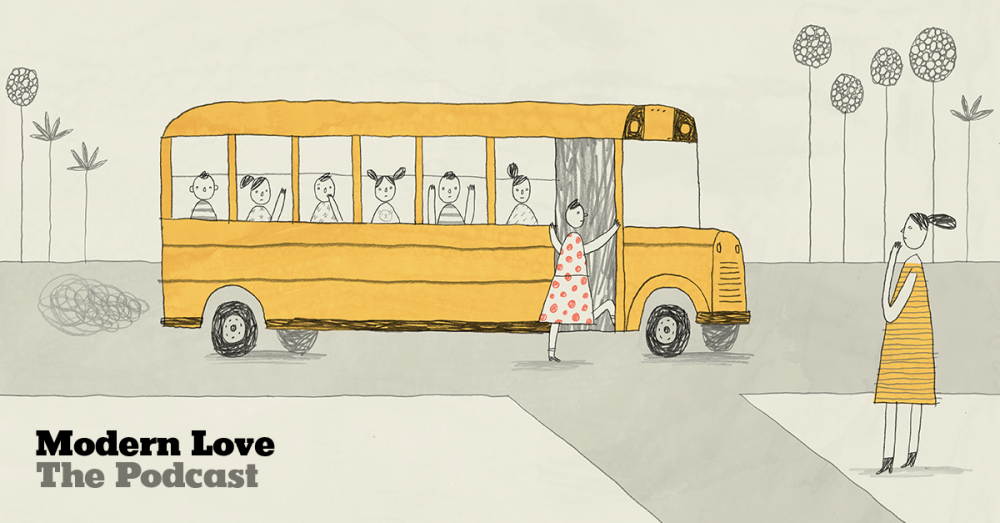 Sometimes, parents have to make an excruciating decision. Should they prioritize their child's safety over their happiness? That's the question Laurie Frankel confronts in her piece, "From He to She in First Grade". It's read by Jennifer Beals, who stars in the NBC drama "Taken."
Where Are They Now?
Laurie Frankel's daughter is in fourth grade now, and she is, very happily, a girl in a skirt. But Laurie says it took some time for her daughter to feel clear about her gender identity.
"There was not a single moment where she did become sure," Laurie says. "Over winter break, when she was no longer going to school everyday, she asked us to switch to female pronouns. And that was the moment for me. But even then I thought, well, we'll try this for a little while, and maybe she'll go back, and that's ok too. I think in her mind, it was a slow and indistinct transition, and so she made it in a slow and indistinct way. But once she landed there, all of the ambiguity went away."
Laurie is grateful that both the kids and teachers in her daughter's life have been supportive — and largely unphased — by this change.
"This kind of a shift doesn't mean to them what it means to adults in the world. They are kids and they are changing all the time. She's not the only transgender kid in her elementary school, [or] her community. To the adults in her life, this is still on our radar, because we are looking out for her and making sure that she's safe and loved and accepted and protected and embraced. And I think that for most of the kids, it doesn't even pass through their minds anymore."
The responses from some of the adults who read Laurie's essay, though, were very different. Some were shocking.
"A lot of people wrote wishing for my death, and that of my kid," she says. "There were a lot of people who wrote to offer me Jesus, and there were a lot of people who wrote and said, 'I bet you're a Jew.' And indeed I am. And so there were a lot of people who felt that was the answer to a problem that they imagined I had."
She adds, "A lot of people also wrote to tell me that I was misguided, and that I am ruining this country, and I was ruining children, and I am the problem with America. And it is unfortunately probably just part of the human experience that the death threats — they stick with you. The people who write with nastiness are hard to get over. But just in sheer volume, and also in the level of heart in their responses, the people who wrote with love — it's not just that there were more of them, but they had more to say, and more to say that was grounded in reality."
"One of the things that is really interesting about watching the debate surrounding these issues out in the world is that it has been couched so much in fear, and strangeness," she says. "[People say] it's dangerous in bathrooms and it's dangerous in locker rooms. And she's just the least scary person you would ever meet. She's a nine-year-old. She's not only not threatening, but you would never look twice at her. And, of course, that is because she isn't weird. She isn't abnormal. She's just a kid who had a strange transition, and will again, and that is a wonderful part of her identity, and who she is."
Laurie knows that there are challenging decisions ahead — about hormone therapy, gender reassignment surgery, and much more — and that they won't be easy.
"It's frankly terrifying to think about going back into the fray with this," she says. "I think, 'Oh no — we did this. We figured this out, we've moved on now.' And of course, everything is going to change again. So we try hard to live in a place where this is what is right now. We will make decisions about what happens next when we have to. We are not in that place yet, and so we cannot make those decisions And furthermore, making those decisions before it's time locks you in in many ways to decisions that I don't want to be wed to. I want to be open to all possibilities, and I want her to be open to all possibilities. I want to have her be able to be whoever she wants to be."
Voices In This Episode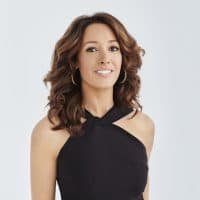 Jennifer Beals is an internationally renowned actress who has been featured in over 50 films and some of highest rated television series to date. On the television side, she can be seen as the female lead in NBC's TAKEN, which returned for its second season in January 2018. She has also played a recurring role on Amazon's THE LAST TYCOON, as Margo Taft, a Hollywood starlet who is as well known for her classy, sophisticated demeanor as she is for her scheming mind games to always get her way. Beals will be executive producing and reprising the role of Bette Porter in the sequel to her hit Showtime original series THE L WORD, now currently in development. Her latest film project, BEFORE I FALL, premiered at the 2017 Sundance Film Festival and was released in March 2017. Beals will executive produce the upcoming dance drama THE EDGE, recently sold to FOX, teaming up with Kenny Ortega and James Larosa.

In 2015, Beals starred in the TNT series PROOF. Her additional TV credits include NBC's medical drama THE NIGHT SHIFT, the FOX series THE CHICAGO CODE and the hit Showtime series THE L WORD, which aired for six seasons and garnered her two NAACP Image Award nominations and a Satellite Award nomination. Beals was presented with the Human Rights Campaign's Ally for Equality Award in 2012 for her support of the LGBT community.

On the film front, Beals recently co-starred in the feature film MANHATTAN NIGHT alongside Adrien Brody and Campbell Scott. Her role in the iconic film FLASHDANCE, earned her a Golden Globe nomination and an NAACP Image Award for Best Actress. Beals starred in A WIFE'S NIGHTMARE, for which she was nominated for a Canadian Screen Award, as well as the independent films IN THE SOUP which won The Grand Jury Prize for best dramatic film at Sundance and CINEMANOVELS which premiered at the Toronto International Film Festival. Her extensive feature credits include films such as THE BOOK OF ELI, TWILIGHT OF THE GOLDS, for which she won a Golden Satellite Award, RODGER DODGER, MRS. PARKER AND THE VICIOUS CIRCLE, RUNAWAY JURY and DEVIL IN A BLUE DRESS, which earned her another NAACP Image Award nomination. Beals received the Maverick Tribute Award at the Cinequest San Jose Film Festival in 1999.

Originally from Chicago, Beals attended Yale University, where she graduated with honors.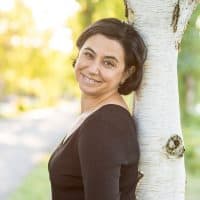 Laurie Frankel is the bestselling, award-winning writer of three novels, the most recent of which is "This Is How It Always Is." Her writing has also appeared in The New York Times, The Guardian, Publisher's Weekly, People Magazine, and other publications. All three of her novels have been optioned for film or TV. She lives in Seattle, Washington with her daughter and husband and makes good soup.