The Accidental Older Woman | With Rosie Perez
Play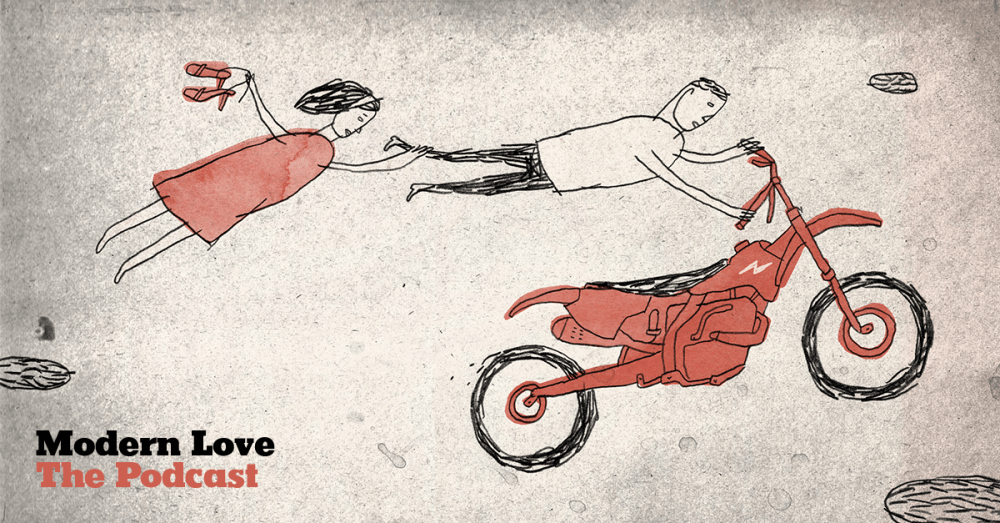 Have you ever dated someone significantly older — or younger — than you? Robin Grearson did, and in the process, realized that age really can matter. She writes about in her essay, "The Accidental Older Woman." It's read by Rosie Perez, who stars in the new NBC drama "Rise." It airs Tuesdays at 9 pm ET/ 8 pm CT on NBC.
Where Are They Now?
When Robin Grearson wrote this piece eight years ago, she says she wanted to correct the record around the idea of the "cougar." She felt there was a cultural perception of the older woman as aggressor.
"And that felt stale to me, and not realistic," she says. "A lot of my girlfriends and I were not having that experience. It was sort of the opposite. We were getting a lot of people who were asking us out on dates who were much younger than we were. And I wanted to add my perspective to that conversation."
Shortly after Robin and Jesse broke up, she moved across the country. They haven't stayed in touch, but Robin says she doesn't regret the relationship.
"When he first asked me out, I was like — no, absolutely not," she says. "I'm never going out with you. That's crazy. That gap was too large for me."
And Robin says that gap was real. "He was looking at the beginning of what he would make out of a career, and I owned a business, and had for a few years ... so we had much different perspectives on life. And the more I saw the gap show up, the more I felt old. Er."
Now, Robin is living in Las Vegas, and working on a book. She says that she's challenging herself through her writing, and is not really focusing on dating.
"I've always been more comfortable alone," she says. "I think that might have something to do with being a writer and a reader, and just wanting to protect having enough time for yourself. I love dating, and I love people. But I am really comfortable being single."
And for people listening to her piece, Robin says, "I hope they laugh. Because dating is hard, no matter who is doing it ... And I hope that they will take the first step toward something that they've been thinking about, and give themselves permission in some way. We tend to judge whether something is worth doing before we do it, and we never know what we miss that way. So trust that part of yourself that wants to try things."
More from Rosie Perez
Rosie Perez says she related deeply to this essay.
I went through a period where I only dated younger men," she says. "And when I say younger — I mean younger. You know robbing the cradle? I didn't just rob the cradle, I made it swing. And it wasn't until I hit my 40s that I realized it doesn't matter how old someone is when it comes to love. But it does matter when it comes to understanding who you are as a person. And I understood that I needed someone who was much more mature than the wonderful younger gentlemen I was dating. And that I was not going to chastise someone because they hadn't grown up yet. I thought that was really unfair. And once I claimed that — I met my husband!"
You can see Rosie Perez in the new drama "Rise." It airs Tuesdays at 9pm ET/8pm CT on NBC.
Voices In This Episode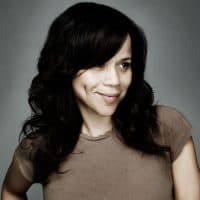 Rosie Perez is an Oscar-, Golden Globe- and Emmy-nominated actress and choreographer who has been a cultural mainstay since her breakout performances in such classic films as Spike Lee's "Do the Right Thing," Ron Shelton's "White Men Can't Jump" and Peter Weir's "Fearless."

She received strong reviews for her performance in "The Ritz" and made her Broadway debut in the hit revival of Terence McNally's "Frankie and Johnny in the Clair de Lune." Perez made her return to Broadway recently in the highly successful "Fish in the Dark" with Larry David.

On the big screen, Perez's performance in "Fearless" garnered her a Golden Globe and Academy Award nomination. Her film credits include Andrew Bergman's "It Could Happen to You," "Untamed Heart" and "The Take," in which she was nominated for an Independent Spirit Award.

Perez can most recently be seen in NBC's "Rise" and Sky One's "Bounty Hunters" with Jack Whitehall.

Throughout her career, Perez has been a vocal activist for a number of causes and serves as the Artistic Board Chair for Urban Arts Partnership. She details her childhood upbringing and career in her book, "Handbook for an Unpredictable Life: How I Survived Sister Renata and My Crazy Mother, and Still Came Out Smiling (with Great Hair)."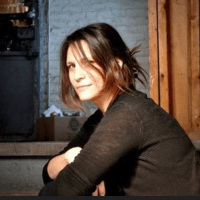 Robin Grearson moved to Brooklyn around the same time that her essay appeared in Modern Love. She spent five years working with artists in Bushwick while learning and writing about gentrification and street art. Robin is currently in Las Vegas writing a nonfiction manuscript that situates the former education and maker-space 3rd Ward within the context of investor-led gentrification in Brooklyn and explores the role of artists and culture in gentrifying neighborhoods. Her essays and interviews have also appeared in Hyperallergic, Cultural Weekly, Brooklyn Rail, The Millions and other publications. She is single and still has her motorcycle license, but no motorcycle.