Modern Love Encore: The Boy Who Makes Waves
21:39
Play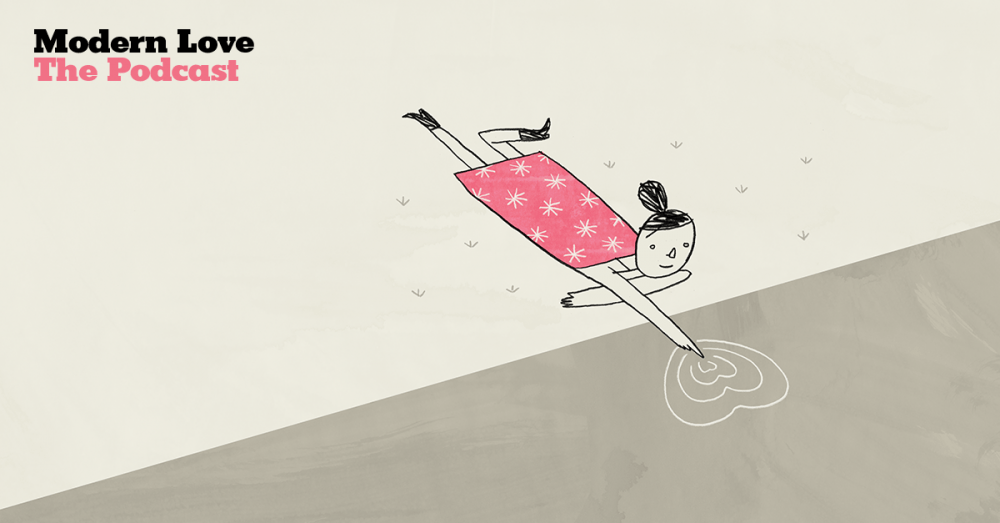 Joe Blair's autistic son Michael has been both a source of joy and a source of stress.  But there is so much more to that story.
Actor Mykelti Williamson, who starred in Forrest Gump, can be seen in Chicago P.D. He reads Joe's essay, "For the Boy Who Makes Waves."
Where Are They Now?
Joe Blair is still writing, but he spends his days as a self-employed HVAC mechanic.
We caught up with him back in Iowa — that's right, back in Iowa. But Joe, his wife Deb, and their four kids did end up moving to the coast for some time.
"Going to Massachusetts, it was on a logical level, on a financial level, a stupid decision," Joe says. "We went out there in the middle of the recession. I was in Local 537 in Boston, which is a pipe-fitter's local. That's where I came up — I worked there 11 years before we moved to Iowa. And they had 300 guys on the bench. They weren't going to give me a job. I ended up taking a job back in Iowa after about a year because we ran out of money."
He adds, "I had no great need for Massachusetts, although I love Massachusetts too. I had a great need for love, I think. And we came together as a family. My kids had begun to smoke weed and drink and whatever with their friends — we were having trouble here in Iowa. And in Massachusetts, we became a family again. We would go see movies together and make meals together. Because we were all we had. And it was a renaissance for our family."
While in Massachusetts, the family went to the beach almost every day — even in winter.
Joe says it was wonderful in many ways, but Mike was the same. Ocean or not, he showed no signs of improvement.
Mike was diagnosed with tuberous sclerosis in utero. It's a rare genetic disorder where non-cancerous tumors form on different organs — usually the brain, kidneys, and heart. In Mike's case, the disease resulted in developmental delays, autism, and seizures.
The family has learned to cope, but they do face new challenges. After Mike went through puberty, he became more violent.
"When he attacks you, he attacks your arm and your hand," Joe says. "He'll grab it and pinch it and twist it and hurt it. Deb has bruises up and down her arms all the time. Right now, she has big bruises on her arms. And what you have to do is kiss his hand. And it sounds crazy, but that makes him stop.
Joe says he finds solace in writing. This essay was his fourth attempt to be published in Modern Love. Life with Mike has given him a lot to think about — and write about. When we asked whether he worries about being so honest about the difficulties of raising his son, he says that Mike has taught him to care less about what other people think. He recalls one story in particular.
"We were walking around the supermarket, and I noticed everyone was looking at me," he says. "I was holding Mike's hand and maybe Mike was a little old for me to hold his hand. And everyone was looking at me funny, and Mike funny. I started getting angry. I was like, 'Maybe my child's a little different, maybe he's not like your kids, but why is everyone looking at us? That's not cool.' I stopped to get some apples and I turned to look at Mike, and realized he had his pants down to his knees, and was walking around that way. So what do you do? You pull up his pants and tie his shoes and move on. So having an essay out in the world exposing me? It didn't worry me too much.
Currently, Mike lives at home and is in a day program. Joe says that for the most part, it has been a good experience. But he does worry about who will take care of Mike when he and Deb are gone. He does not want to assume that Mike's siblings will take over.
"We've never put that expectation on them," he says. "We've always wanted them to live their lives fully and not feel burdened by Mike. But the funny thing is that all of them have Mike in mind for when Deb and I are no longer. And they've talked about it recently. We haven't brought it up, but they have. William, my second oldest, mentioned recently that he plans to be living in Iowa so that he can take care of Mike.
Joe says his family has accepted that their lives will probably never be easy...but they have found a way to keep living with dignity and with grace.
"The ocean isn't going to fix Mike. Riding dolphins isn't going to fix him. Electromagnetic therapy, music therapy — there's a fine line between giving up and accepting who Mike is. We haven't given up, and we have accepted who Mike is. So the two can happen simultaneously."
That's Joe Blair. His essay is "For the Boy Who Makes Waves." Joe's memoir "By The Iowa Sea" was published in 2013.
More from Mykelti Williamson
Mykelti Williamson explains why he connected with this essay.
"I feel like my personal assignment as an actor as I live on this earth is to open my life up to the pain of others, and try to help audiences to understand, which I think reduces the opportunity for judgment. My personal mission as an actor is to help people understand the lives, the pain, the insight of people who are not normally chosen to be part of a story. But everyone has a story. Everyone is somebody's child. And everybody deserves love. Everybody deserves to be understood. And that's it. It landed on my heart."
Voices In this Episode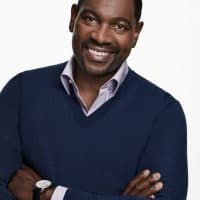 Actor/director Mykelti Williamson is widely regarded for his extensive film, stage and television work and for his ability to elevate the danger, humor and humanity of his characters.

Williamson's film credits include "Heat," "Con Air," "Ali," "Lucky Number Slevin," "ATL," and the beloved role of Bubba Blue in the Oscar winning film, "Forrest Gump."  His television credits include, "The Fugitive," "Boomtown," "Kidnapped," "The Good Wife," "24," "CSI NY," "Justified,"  the Lifetime Movie "Twist of Faith,"  and most recently "Hawaii Five-O," WGN's "Underground," and John Singleton's new pilot "Rebel."

Williamson has built a reputation in Hollywood as one of the most consistently proven actors in the business, delivering stirring and honest performances which capture audiences. An actor unafraid to step outside the box as proven when he teamed up with Denzel Washington and Viola Davis for Scott Rudin's Broadway revival of August Wilson's, "Fences". Fences broke Broadway attendance as well as box office records and garnered 10 Tony Nomination with 3 Wins.

Born in St. Louis Missouri, and named by his grandfather for "Spirit" or "Silent Friend" in the language of Blackfeet Indians (not Blackfoot). Williamson began performing on stage at the tender age of nine. Soon thereafter, his family moved to California where his dad was stationed at March Air Force Base. After graduating from Gene Evans Motion Picture School in San Jose, California, the versatile actor knew he was doing exactly what he was meant to do and hasn't looked back.

Williamson is the recipient of several awards for acting and writing. Awards which include the Peabody, The Humanitas, the Los Angeles Theater Circle Award and the American Film Institute's Award of Excellence. A devoted family man and a man of faith, Williamson has his house in order. A prioritized life allows Williamson the freedom and confidence to dig deep beneath the surface of his characters, bringing to light their truth, essence and flaws all the while maintaining dignity and respect for the human spirit.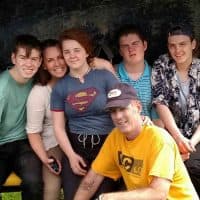 Joe Blair is a writer and HVAC mechanic who lives in Iowa with his wife, Deb, his son, Michael, and his dog, d'Artagnan. For the Boy Who Makes Waves is an excerpt from his memoir, By the Iowa Sea.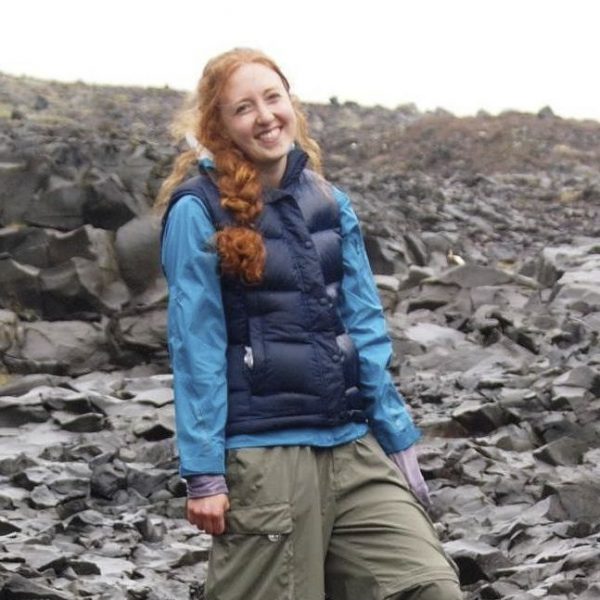 Caitlin O'Keefe Producer, Podcasts & New Programs
Caitlin O'Keefe was a producer of podcasts and new programming at WBUR.