R We D8ting? | With Krysten Ritter
Resume
Obsessing over text messages. We all do it. But when you're dating, texting can also mean miscommunication, mixed signals, and drama. That's what Sandra Barron writes about in her essay, "R We D8Ting?"
Her piece is read by Krysten Ritter, who stars in the Netflix series, "Jessica Jones."
Where Are They Now
So what happened to Sandra Barron's resolution to stop mixing texting and dating?
"Yeah, never say never," she says.
She met her husband Jim about a year after her piece came out. And she says, "It was a long-distance relationship that played out almost entirely by text message."
"My husband was basically a wingman on a blind date that some mutual journalist friends had hooked me up on. It was immediately clear that I wasn't interested in the guy that my friend was trying to set me up with. And I didn't think much would come of it with Jim, because he lived on the other side of the country. And I thought he was nice, and cool and funny. And I thought, if we stay in touch, that's great. If not, that's what it is. But texting really kept us in this constant, easy, low-level conversation. And I think if it hadn't been for texting, our relationship could have just as easily faded away, given the distance."
Sandra says that texting felt different when she was getting to know her husband — normal, rather than fraught and anxious. And when she looks back on her brief pseudo-relationship with the man she wrote about, she says, "I do cringe a little bit. I have that sense on the one hand of, I was looking for something, and I didn't want to overlook a chance to find it. And on the other hand, I think, there were red flags there that I clearly missed."
But she adds, "At the same time, I have so much empathy for myself at that time, just hoping that things would be better than they looked. Wanting to find the positive take on a situation — just being optimistic, really."
Sandra's piece came out in 2005. She says she used to wonder if it was outdated.
"And then I kind of thought about it again, and thought, our phones have changed so much," she says. "We've gone from this little monochromatic screen and a keypad to these incredibly powerful computers in our pockets. And yet some of the fundamental aspects of it have hardly changed at all. I think the speed has changed, maybe the volume has changed. But we're still trying to build something on a foundation of much less information than we would want to have. We don't have the same short character limitations now, we can send photos, we can send videos, but we still end up trying to figure out what the other person means, and trying to say things the right way. And just trying to connect."
Sandra Barron lives with her husband in Los Angeles.
Voices in this Episode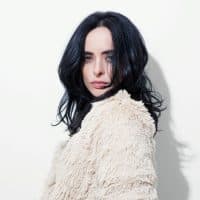 Krysten Ritter is known for her starring role in the award-winning Netflix original series, Marvel's Jessica Jones, the psychological drama centered on an ex-Super Hero who's dark past comes back to haunt her. The second season premiered on March 8, 2018. She is also known for her starring roles on Marvel's Defenders, and cult favorite,  Don't Trust the B---- in Apartment 23, as well as her pivotal role on AMC's Emmy and Golden Globe Award-winning series Breaking Bad. Krysten's work on film includes Tim Burton's Big Eyes, Listen Up Philip, and Life Happens (which she co-wrote), The Hero, Confessions of a Shopaholic and She's Out of My League. She is also the founder of Silent Machine, a production company which aims to highlight complex female protagonists.

Krysten's critically acclaimed debut novel BONFIRE is out now and available wherever books are sold.  In her spare time Krysten is also an avid knitter and has a collaboration of knitting kits available from WE ARE KNITTERS.

Ritter and her dog Mikey split their time between New York and Los Angeles.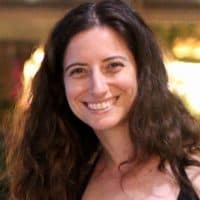 Sandra Barron's work as a journalist has appeared in publications including The Japan Times, CNN International Edition, Marie Claire and Essence. After almost two decades working with Japanese print and television news in New York, Tokyo and Los Angeles, she is now based in LA, designing custom private tours to Japan for a boutique travel agency, People Make Places. She still texts plenty.