A Cup From The Fountain Of Youth | With Mel Rodriguez
Play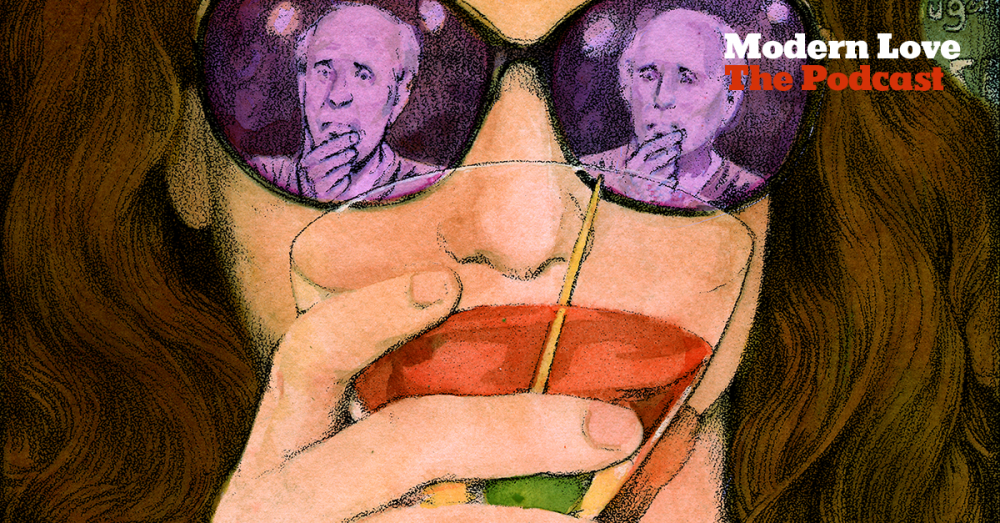 Here's the scene: an older man and a younger woman are in a bar. She's paying more attention to him than he expected. What does he do? Andy Christie writes about that situation in his essay "She Handed me a Cup from the Fountain of Youth."
It's read by Mel Rodriguez, who stars in the upcoming movie "Overboard," and the Fox show "The Last Man on Earth."
Where Are They Now
So, what happened with those "fireworks," between Jonelle and Andy's partner, Ronda?
"It wasn't a knock-down, drag-out fight, but it was like — what happened?" Andy says. "What was going on? You're so late, and all these people are waiting here! Once I was in and settled in, and once I'd recovered from the shock, I had a great time at the party. But a lot of people asked me, what was going on?"
Andy and Ronda are still together, and have been for about 30 years now. She was excited for him when his piece was published in the Times. But he says that, as a private person, she was a little embarrassed by how much the piece revealed about Andy's brief midlife crisis.
"I like to think I wasn't going through a severe midlife crisis," he says. "But I did at one point buy a 1963 Cadillac convertible, with a white top, and aqua exterior. Which is a dead giveaway. And around the same time I went skydiving. I mean, how obvious can you be?"
Publishing an essay in The New York Times means making yourself vulnerable to the world. And in Andy's case, there was backlash.
"It was kind of the best of times, and the worst of times, because the piece came out in the morning, and I was thrilled, and friends got in touch, and they were thrilled," Andy says. "And later, a friend contacted me and said, have you seen Gawker? And it just eviscerated the piece — not just the piece, but me. And it interpreted it in a way — my worst nightmare. Here's this fat old bald guy trying to make it with some young girl. They made fun of it — and it was brutal. It was brutal to read."
"I didn't read the whole thing, because I couldn't," he adds. "It was so insulting, and it also validated the deep dark fear that I have, that that's what it was about — even though I know that's not what it was about. And unfortunately the lingering feeling had a little more to do with Gawker than the fact that I had this funny, nice piece in The New York Times."
As for how Andy wants people to hear this piece?
"I want people to laugh with recognition," he says. "Comedians — the best laughter is not a laugh of shock or surprise — it's a laughter of recognition. And that's the kind of reaction I would like people to have. You know — I get it. I get what that must have felt like."
Andy Christie lives in New York City, where he works as an animator and video editor.
Voices in this Episode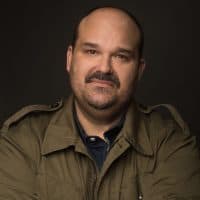 Mel Rodriguez is a beloved actor who brings heart, precision and vast range to each character he embodies.

Rodriguez can currently be seen in Fox's ensemble THE LAST MAN ON EARTH, playing the lovable and loyal Todd. The series has been nominated for multiple comedy awards.

Rodriguez was most recently seen in PHILLIP K. DICK'S ELECTRIC DREAMS, a 10-episode sci-fi anthology series. Rodriguez received many accolades starring as the lead in the episode "Kill All Others;" his character Phillip Noyce is an average man who descends into madness. Sony TV and Amazon released the full series in the US January 12.

Up next, Rodriguez will be seen starring in the romantic comedy reboot of OVERBOARD opposite Anna Faris, Eugenio Derbez and Eva Longoria. He plays Bobby, close friend to Faris' Kate, husband to Longoria's Theresa, and new boss to Debez' Leonardo. Pantelion Films will release the film May 04.

In television, Rodriguez has also recently seen in the HBO comedy series GETTING ON, for which he received a 2016 Critics' Choice Award nomination for Best Supporting Actor in a Comedy Series. He also was featured in the AMC's BREAKING BAD spinoff series BETTER CAUL SAUL, and in FOX's ENLISTED.

In film, Rodriguez was recently seen in the independent feature FAT CAMP, which premiered at the 2017 Los Angeles Film Festival. His character Big Mike runs a fitness camp for youth that is in danger of going under; the warm-hearted comedy is story is about embracing your inner outcast. Rodriguez also recently co-starred in the independent comedy BRAVE NEW JERSEY, which centers on Orson Welles' 1938 radio broadcast 'The War Of The Worlds.' Mel plays the frightened Sheriff of the small town of New Jersey who has to control the terrified townspeople on the night of the historic radio transmission.

Rodriguez previously starred in the independent feature FAT which premiered at the 2013 Toronto International Film Festival, voiced Mr. Fyde in the Dreamworks Animation comedy CAPTAIN UNDERPANTS, and appeared in LITTLE MISS SUNSHINE, DEUCES WILD, PANIC ROOM, THE WATCH, UNKNOWN and THE THREE BURIALS OF MELQUIADES ESTRADA.

Rodriguez currently resides in Los Angeles.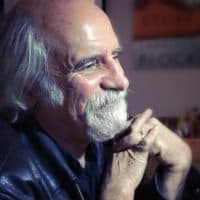 Andy Christie recently celebrated the 17th anniversary of his 50th birthday. His writing has appeared in "The Moth/50 True Stories" anthology, Elle Magazine and Thomas Beller's "Lost And Found: Stories From New York." He has been heard on Peabody Award winning The Moth Radio Hour and on WFUV's Cityscape. He is creative director of Slim Films, a NYC-based video and animation studio and is curator and host of the live true-story series The Liar Show.