When Eve And Eve Bit The Apple | With Rachel Weisz
Resume
Kristen Scharold grew up in an evangelical Christian community that shaped the way she thought about love. But then she graduated from college, and moved to New York City — and not long after, her ideas about love and faith were thrown into chaos.
She writes about it in her essay, "When Eve and Eve Bit the Apple." It's read by Rachel Weisz, who produces and stars in the new film "Disobedience." It's playing in select theaters now, and you can find showtimes near you at www.disobedience.movie.
Where Are They Now?
Kristen and Jess have been married for about two and a half years now, and Kristen says their life is pretty normal. But that normalcy was hard-won. During Kristen's coming-out process, she says people from her past came out of the woodwork to write her emails, or handwritten letters, telling her to repent.
"[It was] people like old pastors, old college friends. And for them they felt so compelled because they sort of felt it was their own mandate to basically save my soul."
She adds, "When you get those notes from people who you've loved in the past, who've meant a lot to you in different circles — even if you hadn't spoken to them in 10 years, they still were meaningful to you in some way — and then out of the blue you get a note saying, homosexuality is sinful, you need to abandon this and reconsider your life choices and return to Jesus — it's extremely hurtful. Because there was no chance for a conversation. They don't account for all the hard work and all of the struggle. I had done tons of praying, and research, and hand-wringing. And I did not tread into it lightly."
After she and Jess were kicked out of their church, Kristen says that her crisis of faith continued. But ultimately, that crisis allowed her to reevaluate what her faith was for. And she says it brought her closer to a kind of truth.
"But in terms of what my faith is now, it's really hard to describe, because I don't know," she says. "Several years ago, I thought, it's going to take me a few years to reconstruct what I believe, and it's been many years later, and I'm still reconstructing. And it seems very obvious now, it's going to be a lifelong process. But I wouldn't change that for anything. I think losing that framework was the best thing my faith could have gone through."
As for the relationship between Kristen and Jess today?
"At first, when I did meet her and realized I was falling in love with her, it was so intense," Kristen says. "There was this high of being in love and feeling known for the first time, with the true terror of, I might go to hell if I pursue this. And the intensity of that was sometimes — it was almost too much at times. And I think remembering the privilege that we have to be together, and to delight in each other still, and to live our life freely ... I think now it feels very normal. And that's absolutely wonderful and fantastic."
Kristen and Jess live in Brooklyn, and they still wear the rings made out of quarters, which now are their wedding bands.
Voices in this Episode
Rachel Weisz is an Academy Award-winning actress known for portraying women of incredible spirit and intelligence. She continues to seek out challenging projects and roles on both the screen and stage. Weisz co-stars with Colin Firth in the forthcoming release "The Mercy," directed by James Marsh. She recently re-teamed with director Yorgos Lanthimos on "The Favourite," alongside Emma Stone, Olivia Colman and Nicholas Hoult. The film, which is currently in post-production, explores the political machinations behind the scenes during the reign of Queen Anne (Colman), the last monarch of the House of Stuarts.

In 2005 Weisz won a Screen Actors Guild Award, Golden Globe® and an Oscar (Best Supporting Actress) for her performance opposite Ralph Fiennes in "The Constant Gardener," Fernando Meirelles' film adaptation of the best-selling John le Carré novel. In 2012 she received a Golden Globe nomination for Best Actress in a Motion Picture Drama for Terence Davies' "The Deep Blue Sea," a film adaptation of Terence Rattigan's play. Her performance in this independent film also earned her Best Actress awards from The New York Film Critics Circle and the Toronto Film Critics Association.

Previously, Weisz received critical acclaim for her performance in "The Shape of Things," which also marked her first venture into producing. In 2014 she executive produced "Radiator," the directorial debut of Tom Browne.

Weisz's diverse roster of film credits includes Roger Michell's "My Cousin Rachel," Mick Jackson's "Denial," Joshua Marston's "Complete Unknown," Derek Cianfrance's "The Light Between Oceans," Paolo Sorrentino's "Youth," Yorgos Lanthimos' 2015 Cannes Jury Prize winner "The Lobster," Alejandro Amenábar's "Agora," Rian Johnson's "The Brothers Bloom," Wong Kar Wei's "My Blueberry Nights," Peter Jackson's "The Lovely Bones," Adam Brooks' "Definitely, Maybe," Larysa Kondracki's "The Whistleblower," Jim Sheridan's "Dream House," Francis Lawrence's "Constantine," Darren Aronofsky's "The Fountain," Gary Fleder's "Runaway Jury," Chris and Paul Weitz's "About a Boy," Jean-Jacques Annaud's "Enemy at the Gates," Bernardo Bertolucci's "Stealing Beauty," Stephen Sommers' "The Mummy and "The Mummy Returns," Tony Gilroy's "The Bourne Legacy" and Sam Raimi's "Oz The Great and Powerful."

In 2016 Weisz starred in the Off Broadway production of the Public Theater's "Plenty," directed by David Leveaux. In 2013 she starred on Broadway in Mike Nichols' "Betrayal," opposite Daniel Craig and Rafe Spall. Before its opening, "Betrayal" shattered weekly box-office records in previews at the Barrymore Theatre. In 2010 Weisz won the Laurence Olivier Award in the category of Best Actress for her performance as Blanche DuBois in the West End revival of Tennessee Williams' "A Streetcar Named Desire." She previously starred in writer/director Neil LaBute's staging of his original play "The Shape of Things," in both London and New York City. Her performance in Sean Mathias' U.K. staging of Noel Coward's "Design for Living" earned her the London Drama Critics Circle Award for Outstanding Newcomer. She also starred inthe West End production of "Suddenly Last Summer," directed by Mathias.

Weisz began her career as a student at Cambridge University, where she formed the Talking Tongues Theatre Group, which performed numerous experimental pieces and won the prestigious Guardian Award at the Edinburgh Festival.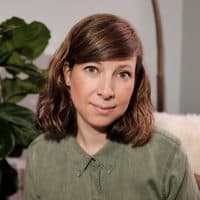 Kristen Scharold is a freelance writer and an administrative business partner at Google. She lives in Brooklyn with her wife and dog.