A Measure Of Desire | With Kim Dickens
Resume
Sometimes it's the things that go unspoken in a relationship that are the most important. Andrea Jarrell found that out not long after moving to Maine with her husband — and she writes about it in her essay, "A Measure of Desire." It's read by Kim Dickens, from "Fear the Walking Dead."
Where Are They Now?
Andrea Jarrell grew up the daughter of an alcoholic, and had a lot of alcoholism in her family. She says she thought she'd left that behind when she got married.
"When I met my husband, he seemed like this amazing person, dream come true," she says. "I had no idea he was an alcoholic. He was a secret drinker. And it was five days before our first wedding anniversary when he said, I really need to go to AA. And I was in shock. And actually very resentful for a few months, until I started getting help for myself. Addiction and alcoholism impacts everybody in the family. And so I needed help for dealing with not only his alcoholism but the alcoholism I had grown up with. And it sounds crazy to say, but it's actually been an amazing gift in our marriage."
Andrea says that now, she and her husband have the tools to get through difficult times. And she's also moved past some of her own personal challenges, like her habit of seeing second wives for her husband everywhere.
"I knew all the things that were going on inside me," she says. "The insecurities that I had, whether it was about my relationship or about being a new mother, or about living in this new place without my support network, without the job that I'd left behind in Los Angeles. Then I'm looking at other women, and thinking — wow, she's really got it all together."
Until he read her Modern Love piece, Andrea's husband never imagined what she had been thinking.
"I mean, he was just — that's crazy," Andrea says. "You know, why would you do that? And he's telling me that I'm attractive and talented and a good mother, and all the things that I was worried about. But part of the reason that I was doing this was, I really saw how he had grown in sobriety, and what a great father he is. And I was striving to live up to that."
Now, Andrea says that her marriage is very different than it was so long ago in Maine.
"We were newly married — within the first decade of our marriage," she says. "And now we've been married for 25 years. And our children were small, and now they're both grown and out of the house at this point. And what's been really fun, actually, is that our marriage and our relationship have continued to grow. And we of course were sad, wistful, when our children went off to college. But we are excited about this new phase of our life together. And yeah — we're just having, really, more fun than ever."
Andrea Jarrell and her husband live in Washington D.C., and she's the author of a memoir called "I'm The One Who Got Away."
Voices in this Episode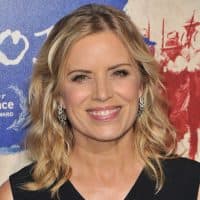 Kim Dickens has proven herself to be a versatile actress portraying a vast array of complex and powerful characters throughout her career in television and film. Dickens was born in Huntsville, Alabama and attended Vanderbilt University in Nashville, Tennessee. Soon after graduation, she moved to New York City to continue her studies at the Lee Strasberg Theatre and Film Institute. She later graduated from the American Academy of Dramatic Art's two-year performing arts conservatory in New York City.

Dickens stars in AMC's smash hit "The Walking Dead" companion series called "Fear The Walking Dead." This critically acclaimed series premiered on AMC on Sunday, August 23rd and became the number one rated cable series launch on record with 10.1 million viewers. Vanity Fair described Dickens as "one of the most reliably appealing actors working today." The series returned for a fourth season in Spring 2018.

Dickens appears in Craig William Macneill's biographical thriller "Lizzie" which recently premiered at the Sundance Film Festival. The film follows the true events about Lizzie Borden, who was acquitted for the ax-murders of her father and stepmother in Fall River, Massachusetts in 1892. Dickens co-stars alongside Chloë Sevigny, Kristen Stewart, Jay Huguley, Fiona Shaw, Jamey Sheridan, Denis O'Hare, and Jeff Perry.

In 2014, Dickens was seen co-starring in David Fincher's critically acclaimed psychological thriller "Gone Girl" opposite Ben Affleck and Rosamund Pike. Based on the bestselling novel by Gillian Flynn, the story follows a man's quest to find his missing wife. The thriller was released by 20th Century Fox on Friday, October 3, 2014.

From 2010 to 2013, Dickens co-starred in HBO's award winning drama "Treme". Created by David Simon, the series focused on life after Hurricane Katrina as the residents of New Orleans tried to rebuild their lives in the aftermath of one of the worst natural disasters in the USA. Recently, Dickens along with the cast of "Treme" was nominated for a 2014 Primetime Emmy Award in the "Outstanding Miniseries" category.

In 2009, she appeared in John Lee Hancock's Oscar-nominated "The Blind Side". Dickens portrayed Aaron's high school teacher who fights to allow Michael into the school.

From 2008 to 2009, Dickens co-starred in NBC's smash hit "Friday Night Lights', which depicted the trials and tribulations of a small town Texas football team. Dickens played hair stylist Shelby Saracen, mother of Matt Saracen (Zach Gilford).

In 2015, Dickens became an Ambassador for the National Women's History Museum.  Founded in 1996, it is a nonpartisan, nonprofit educational institution dedicated to preserving, interpreting, and celebrating the diverse historic contributions of women, and integrating this rich heritage fully into our nation's history.

Dickens resides in Los Angeles.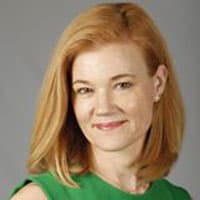 Andrea Jarrell's story "A Measure of Desire" became part of her debut memoir, "I'm the One Who Got Away," which was named one of the Best Books of 2017 by Kirkus Reviews and was nominated for a National Book Critics Circle Award. Jarrell's essays have also appeared in the New York Times "Ties" column, Harper's Bazaar, Literary Hub, Narrative Magazine, the Washington Post, and many other sites, journals, and anthologies. She lives in Washington, D.C. with her husband.