My Back-Seat View Of A Great Romance | With Chloë Grace Moretz
22:10
Play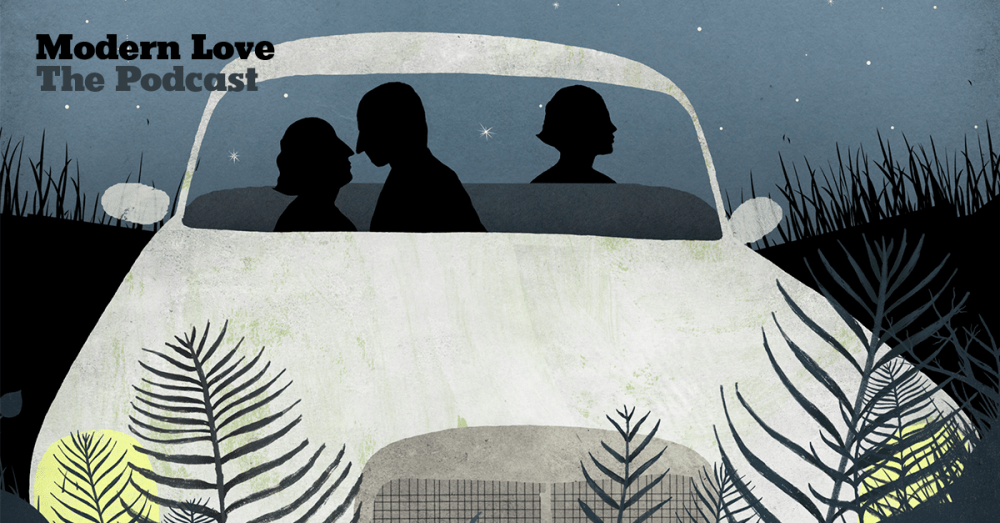 Recently, we brought Modern Love to the Provincetown Film Festival in Provincetown, Massachusetts. The show featured some incredible stories, including one by Rachel Monroe, called "My Back-Seat View of a Great Romance."
It was performed by Chloë Grace Moretz, who's starred in "If I Stay," "Carrie" and "Clouds of Sils Maria." And this summer, you can see her in "The Miseducation of Cameron Post."
Where Are They Now?
Rachel Monroe left Morocco in 2007, and didn't have a way to stay in touch with Fatima-Zohra and her family after that. None of them had email or Facebook accounts. But about a year after her piece came out, she traveled back to Morocco to visit them, and to give the family half of the money she'd made from her essay.
"I wasn't even really sure that I knew how to get back to their house," Rachel says. "And they didn't have a street name, and an address, in that way. I would have to navigate it by feel and muscle memory. But I remembered how to get back there and I knocked on the door, and I remember their mother looked at me with this look of shock and surprise."
Fatima-Zohra came over to see Rachel during that visit, and she brought her new baby.
"She was mostly really happy," Rachel says. "It wasn't a fairy tale, [where] everything in her life was beautiful and wonderful. But she was still happily married. She and Jawad still seemed to really get along. She was so happy to be a mother."
"As many young women in these towns in Morocco do, she was living with her in-laws, and I know there was a little bit of friction there," Rachel adds. "And she was still dreaming. She was dreaming about opening a hotel. But it was nice to know that they'd made it work and still seemed to get kind of googly-eyed about each other."
That was almost ten years ago. Since then, Rachel hasn't been able to stay in touch with the family, so she's not sure how they are doing now. But she says she would love to go back to see them someday.
Rachel is in intermittent touch with the "un-boyfriend." And she told us that there was another part of the story that she didn't go into in her essay, which was that her un-boyfriend had actually moved to Morocco during her fellowship.
"I had done a sort of typically ambivalent move, where I had said something like, 'Well, there's this job that you could take here in Morocco, and you could be here, and we could hang out. But don't move here for me,'" she says. "Which was the sort of unkind position that I would put him in a lot. And so he moved to Morocco and ended up staying there for several years after I had left, and was a teacher. And mentored a bunch of students and had his own adventures."
The un-boyfriend is married now. He and Rachel have a good relationship, which she says she's grateful for.
"To me, it feels like the happy ending is the fact that my friendship with him has maintained, even despite being young and ambivalent and confused and terrible," she says. "But that that connection persists. And that he forgave me for all that. To me, that's really profound and really meaningful."
Rachel is a writer living in Marfa, Texas now. She loves it, but says that in a town of less than 2,000 people, dating can be tough.
"[It's a very] small town. It's about the same size as the high school that I went to. And there are certainly comparisons that could be made between the Marfa dating scene and my high school dating scene," she says.
Rachel says that it can be easy to become cynical about love today. But she adds, "I do think that there is something in maintaining some maybe irrational optimism, and belief in an idea that love can be something grand, and can make you better than yourself. I spent a lot of time stuck in a place where I was like well, I don't believe in grand romance, and I think I could've been better served by having more idealism in there."
Voices In This Episode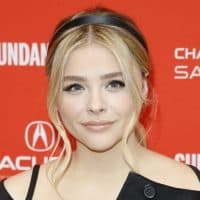 Chloë Grace Moretz has been captivating audiences since she was five years old when she was cast in a lead role in Michael Bay's remake of THE AMITYVILLE HORROR. She has appeared in nearly thirty films since then, working with the industry's elite filmmakers and gaining accolades along the way. Her breakout role as "Hit-Girl" in Matthew Vaughn's cult classic film KICK-ASS, followed by a starring role in Matt Reeves' remake of LET ME IN, landed her on Time's prestigious "Top 10 Performances of the Year" list, as well as The New York Times' "Best Performances of 2010" list. Moretz was also listed on Time's "25 Most Influential Teens of 2014" and "30 Most Influential Teens of 2016," and received a 2014 People Magazine award for "Next Generation Star" for her prolific work in television and film.

Moretz can currently be seen as the title role in the gay conversion therapy drama THE MISEDUCATION OF CAMERON POST which premiered at Sundance 2018 and won the Grand Jury Prize. The film will be released in theaters on August 3rd, 2018.

Moretz was recently seen in Sacha Gervasi's NOVEMBER CRIMINALS, an adaptation of Sam Munson's novel of the same name, opposite Ansel Elgort. She also starred in Gerard Barrett's film BRAIN ON FIRE, an adaptation of Susannah Cahalan's novel, alongside Tyler Perry, Carrie-Anne Moss, Richard Armitage, Jenny Slate, and Thomas Mann.

Moretz can next be seen in Luca Guadagnino's highly-anticipated remake of the horror classic SUSPIRIA, alongside Tilda Swinton and Dakota Johnson and Neil Jordan's thriller THE WIDOW opposite Isabelle Hupert. Both films are in post-production and are set to release in 2018.

Moretz's other recent films include: Nicholas Stoller's sequel NEIGHBORS 2: SORORITY RISING, opposite Zac Efron, Seth Rogen, and Rose Byrn; THE 5TH WAVE, an adaptation of Rick Yancey's novel; IF I STAY, an adaptation of Gayle Forman's young-adult novel, for which she won the 2015 People's Choice Award for "Favorite Dramatic Movie Actress"; Oliver Assayas' CLOUDS OF SILS MARIA, alongside Juliette Binoche, which made its debut at the Cannes Film Festival; THE EQUALIZER, opposite Denzel Washington; and the independent film LAGGIES, opposite Keira Knightley and Sam Rockwell, which premiered at the Sundance Film Festival. Moretz also lent her voice to THE TALE OF THE PRINCESS KAGUYA, which received a 2015 Academy Award® nomination for "Best Animated Feature Film of the Year."

Prior, Moretz starred in the title role of the successful remake of the cult classic CARRIE, alongside Julianne Moore, and reprised her role as fan favorite "Hit-Girl" in the sequel KICK ASS 2. She starred opposite Sir Ben Kingsley in Martin Scorsese's acclaimed HUGO, which was nominated for eleven Oscars, and played a leading role in Tim Burton's DARK SHADOWS, opposite Johnny Depp and Michelle Pfeiffer.
Moretz also guest starred on the award winning TV series "30 Rock," appearing in multiple episodes as spoiled rich girl "Kaylie Cooper." She made her theatrical debut in Scott Z. Burns' off-Broadway play "The Library," directed by Oscar®-winning filmmaker Steven Soderbergh.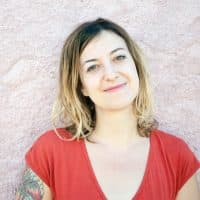 Rachel Monroe is a freelance writer based in Marfa, Tex. Her work has appeared in the New Yorker, the Atlantic, the New York Times Magazine, Texas Monthly, the Oxford American, and others. Her essay "Outside the Manson Pinkberry," originally published in the Believer, will be included in "The Best American Travel Writing 2018," and her book about women, crime, and obsession will be published by Scribner in 2019.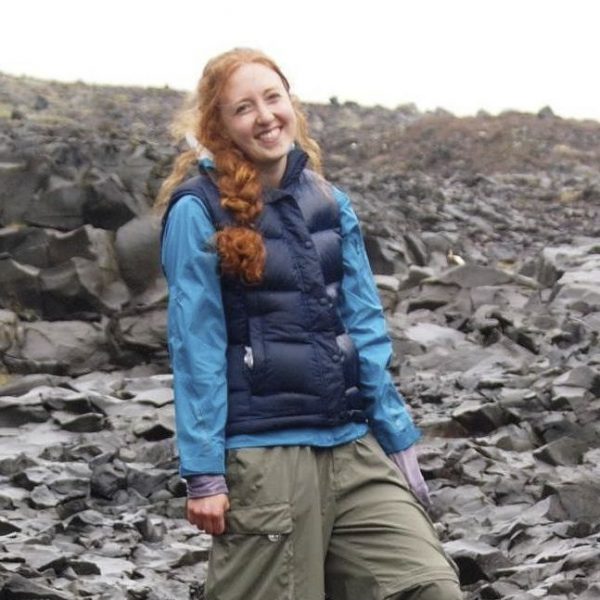 Caitlin O'Keefe Producer, Podcasts & New Programs
Caitlin O'Keefe was a producer of podcasts and new programming at WBUR.