A Hiker's Guide To Healing | With Cameron Esposito
Resume
When Aspen Matis started hiking the Pacific Crest Trail, she was looking for solitude, safety and escape. She writes about in her piece, "A Hiker's Guide to Healing."
It's read by comedian and actor Cameron Esposito, whose new standup special, "Rape Jokes," is about sexual assault from a survivor's perspective.
This episode contains references to sexual assault, and may not be appropriate for all listeners.
Where Are They Now?
About a year after their wedding, Aspen and Justin eventually made it to New York City. She finished college and began to make her living as a writer. But Justin struggled in New York. Aspen says that he missed the trails and the wilderness. Then, in 2013, they learned that their close friend Michael, who had introduced them on the Pacific Crest Trail, had died by suicide. His funeral was held in New Hampshire.
"Justin woke me up with a kiss at 5 a.m. to go to Michael's funeral. And I had decided I didn't want to go. It was too sad. I thought I couldn't handle it, and I just wanted to stay in New York. But Justin was going to go to the funeral." Aspen says. "That night he didn't come home. And I was obviously really worried. And the next day he didn't come home. Then a few days passed and I called his brother, and he also had not heard from Justin, and then I called his parents, and they didn't know where he was. Pretty quickly we realized that no one knew where he was, and that Justin was a missing person."
After 43 days, they finally heard from Justin — when he reached out to Aspen.
"It was just a two-line email, and it was something along the lines of 'Hey, I hope you're doing well, could you please mail some of my climbing gear and warm clothing to Colorado.' And I was just shocked," she recounts. "There was no address and there was no apology or explanation. At the time I was really upset. And that was the end, really. The end of our marriage was his disappearance from my life, and from the world."
Aspen says that Justin didn't know how to express that their life in New York wasn't what he wanted.
"What he decided to do was to leave. And while that's not the most mature or certainly the easiest way for him to have left, I do totally understand him, because I have a lot of that in me too," Aspen adds. "I don't regret being married to Justin, or anything like that. I think he had a really positive impact on the trajectory of my life. I feel really grateful that we got to walk together for those four years we were together."
Aspen says it was difficult to move on romantically after everything that had happened.
"For a while after Justin disappeared, I was trying to protect my heart. So I would only get involved with people that I didn't like that much, or certainly that I didn't love. That really lasted until I met my current boyfriend. And I love him. It would be really scary and sad if it didn't work out. But of course that's also possible."
Aspen says she was afraid to put this story in front of such a large audience. She worried readers would think her experience wasn't really rape because she'd asked the boy to sleep over. But that wasn't what happened.
"I was blown away by the responses that I got. Which were, 'This happened to me too.' Or, 'I was raped when I was in college, and now I'm 45 and I've never talked about it. Thank you so much for your piece.' One girl wrote, 'I tutored my rapist in chemistry, and people took that as evidence that he didn't rape me.'"
"I discovered that all of these people thought they must be the only one, and it was evidence that they were somehow crazy. When in fact it's a tremendously common reaction," Aspen adds. "After an assault, after something so huge and shocking, the last thing you want to do is admit to yourself that you were raped. And the easiest and most natural thing to do in the immediate aftermath is to somehow find a way to deny it."
We asked Aspen what she wants listeners to take away from her story.
"If you do know someone who was sexually assaulted, believe them. And tell them, this is not your fault. You didn't cause this. Rapists cause rape. Nothing causes rape other than rapists," Aspen says. "And if you've just been assaulted, know, you didn't cause this. For me, this was not the end of my life even though it felt like it might be at the time."
Aspen Matis is a writer, living in New York City. Her memoir is called "Girl in the Woods."
Voices in this Episode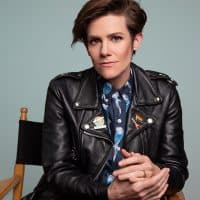 Cameron Esposito is a Los Angeles-based standup comic, actor and writer.
In addition to her work as a nationally touring headliner, Cameron has appeared on NBC, CBS, Comedy Central, TBS, IFC, E!, Cartoon Network and HBO Canada. She has appeared in films featured at the Sundance and SXSW Film Festivals.

Named a Comic to Watch by The New York Times, Variety, The Guardian, LA Weekly, Time Out Los Angeles, Jezebel, Los Angeles Magazine and Cosmopolitan Magazine, Cameron hosts her own standup show, Put Your Hands Together, every Tuesday night at the famed Upright Citizens Brigade Theatre in Los Angeles.

Cameron recently released her newest hour of comedy, "Rape Jokes," online and for free, and has been encouraging her viewers to donate to RAINN, the nation's largest anti-sexual violence organization. Cameron's personal exploration of the #MeToo movement debuted to rave reviews. The self-financed hour has been praised as "unapologetically hard-hitting, bracingly timely hour" (Vanity Fair), "blistering, masterful, tragic, hilarious" (New York Magazine) and the "first great stand-up set of the #MeToo era" (The Daily Beast).

Cameron's sophomore album, SAME SEX SYMBOL debuted at #1 on the iTunes comedy charts and was named a Best of 2014 comedy album by The AV Club, Consequence of Sound, Laugh Button and Paste Magazine. Cameron's debut standup special MARRIAGE MATERIAL was released in 2016 and her first book is forthcoming from Hachette/Grand Central Publishing. Cameron is co-creator and co-star of TAKE MY WIFE, a television series which has gotten rave reviews from The New York Times, Vanity Fair, Vulture and Indiewire and is available now on iTunes and the Starz App and Starz On Demand.

She also hosts her own podcast QUEERY – an hour long conversations with some of the brightest luminaries in the LGBTQ+ family. QUEERY explores individual stories of identity, personality and the shifting cultural matrix around gender, sexuality and civil rights.

Cameron has also appeared on TV shows such as Maron, Drunk History, Bajillion Dollar Propertie$ and Comedy Bang Bang.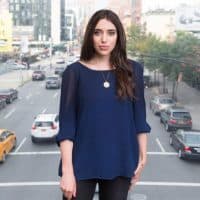 Aspen Matis is the author of the critically acclaimed memoir "Girl in the Woods," published by HarperCollins in 2015. Called "a powerful read" by O, The Oprah Magazine, the book made The Guardian's annual Top 50 list.

Matis's writing has appeared in The New York Times, the Atlantic, and Psychology Today, and she is a spokesperson for the Rape Abuse and Incest National Network (RAINN). She lives in New York City and is writing a memoir called Missing Person, the story of her husband's vanishing, a deep mystery—and her own subsequent discovery, and creative awakening.