Superheroes, Just For Each Other | With Mike Colter
Play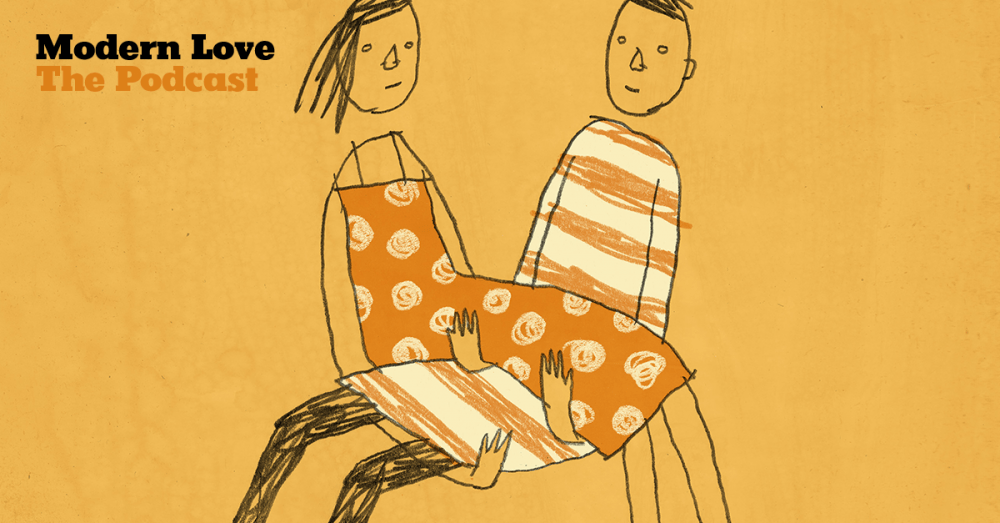 In relationships, we lean on each other, rely on each other, and take turns being the stronger one. Peter Goodman learned that firsthand, and he writes about it in his essay, "Superheroes, Just for Each Other."
His essay is read by Mike Colter. He's the star of "Luke Cage" on Netflix, and you can also see him in "The Defenders," "Jessica Jones" and "The Good Wife."
Where Are They Now?
Peter Goodman says when he looks back on his daughter's birth, the thing he remembers the most is the trauma of not knowing what was happening.
"It certainly felt like the termination of a pregnancy as opposed to the beginning of a life. I vividly remember the nurse bringing me up to the neonatal intensive care unit, and saying, why don't you take a picture of your baby so you can show your wife," Peter recalls. "This felt not only confusing but catastrophic. Here is this tiny creature. And of course, the pain of this is that now I look at the picture that I took that morning, and that's my daughter."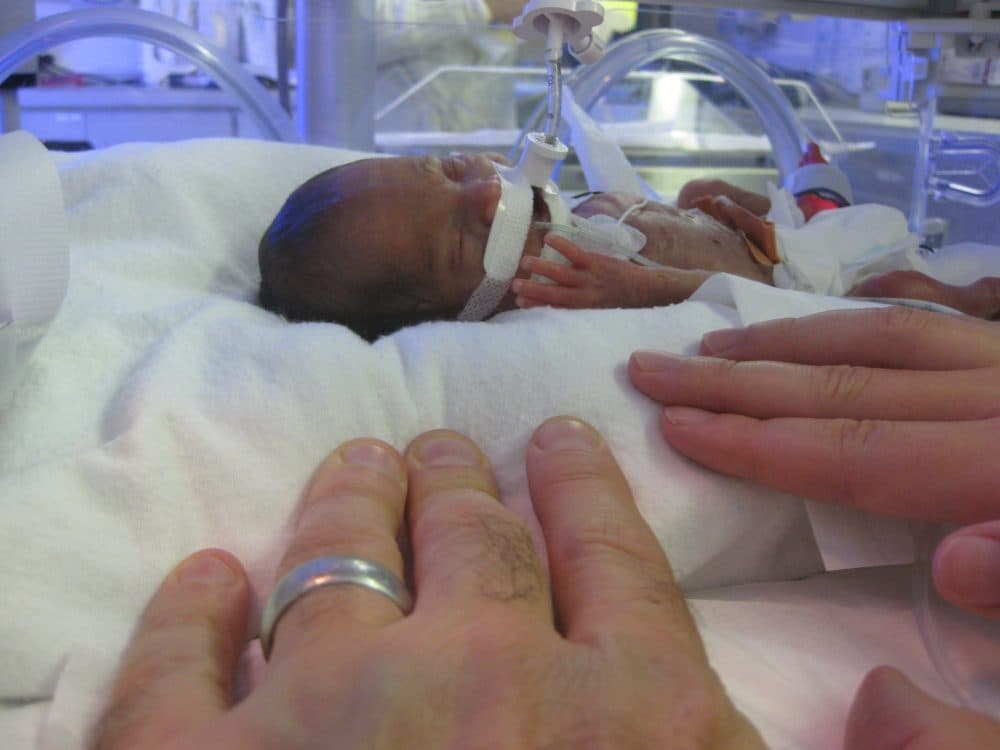 There was never a moment when Peter and his wife Deanna were sure that their daughter Mila was going to be all right. But the longer she lived, the better her odds became.
"We would be woken up in the middle of the night by these terrifying calls from the doctors on call, telling us things we couldn't even entirely understand," he says. "And yet I vividly remember sitting there, putting my hands into the side of the incubator, and her grasping my finger for the first time. There was a nurse who picked her up and swaddled her. She was so tiny, she was so light. But for the first time, I held her in my arms. That was very powerful."
After Mila had been home for a year, the family started to regain a sense of normalcy. But that changed when Mila was unexpectedly put into the national spotlight. Some background: Peter was an editor at the Huffington Post then, which was owned by AOL. One day, he learned that Tim Armstrong, the CEO of AOL, had said he was cutting retirement benefits for the whole company because of rising health care costs — specifically, because two AOL employees had "distressed babies" whose medical care had cost the company a million dollars each.
"People in the newsroom began to quietly come into my office and say, 'He's talking about your kid! He's blaming your kid for high health care costs,'" Peter says.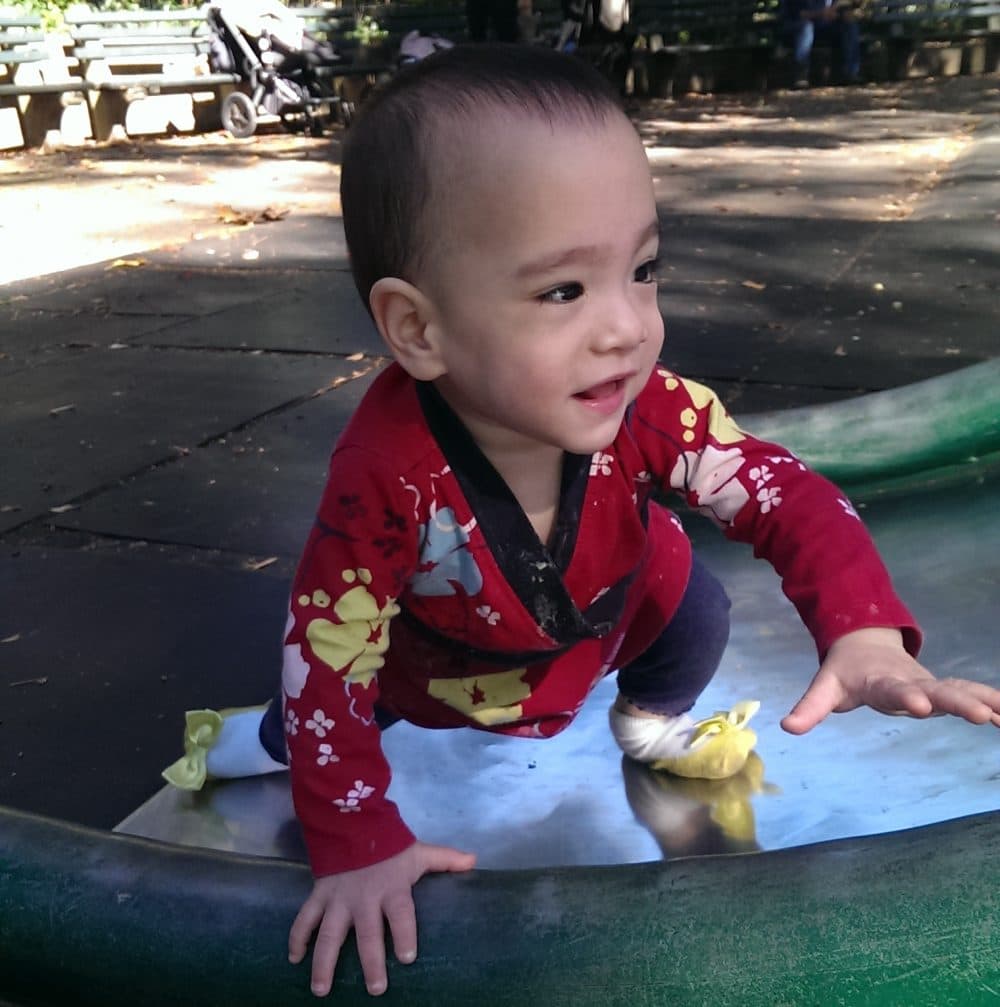 Peter didn't feel like he could say much while he was working for the Huffington Post. But his wife, Deanna, wrote a piece in Slate about what it felt like to have her daughter's existence, as she wrote, "used as a scapegoat for cutting corporate benefits." The piece got a huge response.
"One of the great things about Deanna going public with this was that it put us it in touch with a whole community of people whose medical conditions had been reduced to a burden on society," Peter says. "It gave us a sense that we were part of a big community of people whose everyday problems had somehow been reduced to this thing that we had to apologize for. To understand that there was a broad societal context that involved a lot of people far beyond us was a very empowering thing."
Armstrong eventually apologized for the statement. That was four years ago. Mila is 5 now, and according to her dad, is a fierce and determined little girl. She loves reading, drawing, and even rock climbing — an activity her parents could never have imagined her doing in those early days.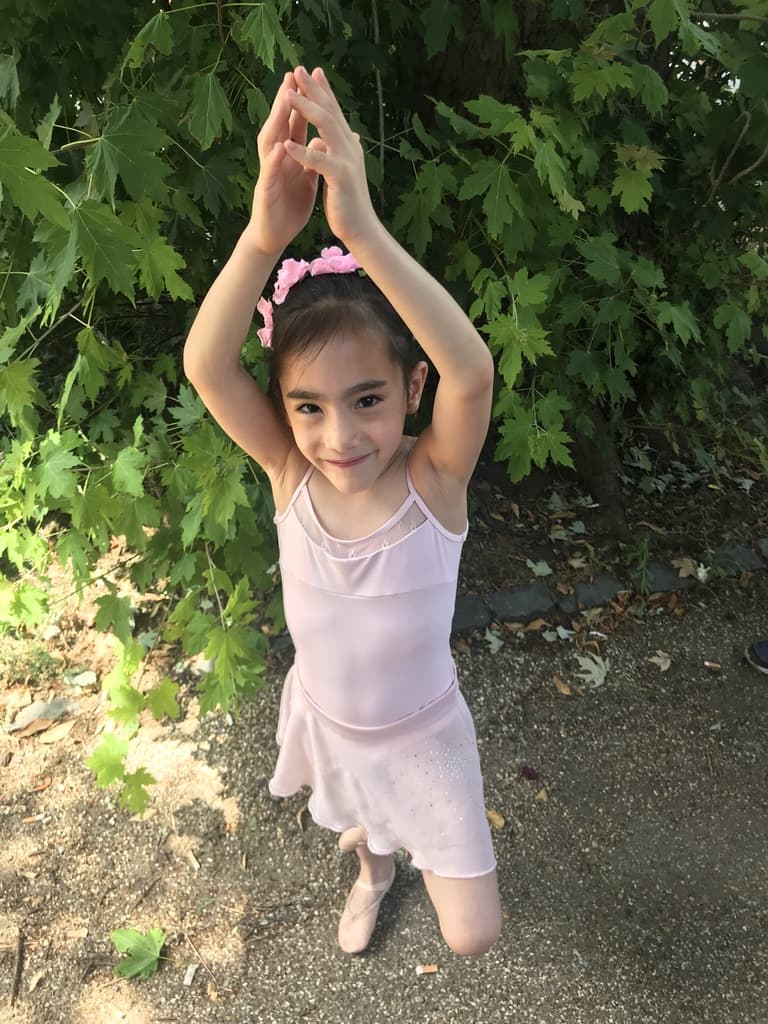 "Every milestone with Mila was profound and special in a whole different way because we had grappled with the fear that she wouldn't be able to do these things," Peter says. "We didn't know if she would be able to walk. We didn't know if she'd have full function of her hands. It was about a week ago that I got Mila to bicycle without training wheels. That's an exhilarating experience for any parent, but it was especially exciting with Mila. Each of these milestones does give us a sense that she is in control of her destiny. She can have whatever life she chooses to have for herself."
Peter Goodman is the European economics correspondent for The New York Times and lives in London with his family.
Voices In This Episode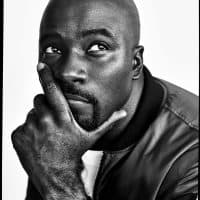 Mike Colter has earned global attention for his pivotal role as Luke Cage, the first black lead superhero for the Marvel universe. His series, Marvel's Luke Cage, which returned for its second season on June 22nd, was the first to step in and address Black Lives Matter, racial inequality and black-on-black violence at a time when race and diversity were at a critical part of our cultural discourse. Up next, Colter will star alongside Chrissy Metz in the FOX 2000 faith based film BREAKTHROUGH, as well as a starring role in the redemption drama SKIN which follows a neo-Nazi's physical and mental transformation away from the life he once knew. The film also stars Jamie Bell and Danielle McDonald.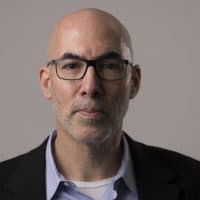 Peter S. Goodman is the European economic correspondent for the New York Times. He was previously the paper's national economic correspondent, based in New York. He spent a decade at the Washington Post, including six years in China as Shanghai bureau chief. He is the author of PAST DUE: The End of Easy Money and the Renewal of the American Economy, (Times Books, 2009). He lives in London with his wife, the novelist Deanna Fei, and their two children.