Single Woman Seeking Manwich | With Awkwafina
Play
Let's face it. With the ghosting, inappropriate comments, and awkward small talk, dating can be terrible. Sarah Moses writes about it, in her essay, "Single Woman Seeking Manwich."
It's read by actor and rapper Awkwafina. She stars in "Crazy Rich Asians," in theaters August 15, and "Oceans Eight."
Where Are They Now?
Sarah Moses is a fan of the Modern Love column, and had wanted to write a piece for a long time. She realized that the sandwich incident gave her perfect material.
"I mean, it was just funny. And kind of sad. And that sort of sums up online dating," she says.
Sarah got a lot of responses to her story, and says that her favorite came from a woman who left her a voicemail a few months after her piece came out, where she explains that she has a 43-year-old son in Manhattan.
"He's a wonderful, smart, slim, handsome guy," the woman says in the message. "Very successful, and also feeling like New York is a hard place to meet people. And I thought you might like to meet each other. If you are at all game to meet someone because his mother left you a message, then please look him up on Facebook, and don't tell him that his mother left this message. But if you should click, then we can reveal this secret."
"It was a riot," Sarah says. "She was really sweet. I never ended up meeting her son. I kind of wish that I had met her, though. She seemed pretty cool."
Sarah says that the story she wrote about wasn't the only time that sandwiches intersected with her dating life. When she was up at a lake house with friends, she says she and one of the guys there started flirting. And the last night they were there, she decided to make a move.
"He had grabbed a half of a leftover sandwich out of the fridge," Sarah says. "And I noticed he'd left his phone in the house, so it was my excuse to go back out to his tent. I went to his tent, gave him his phone, and basically tried to get into the tent. And he was just like ... 'Please go away, I just want to eat my sandwich.' And I was just laughing because I was just rejected by a sandwich, and now I'm being rejected for a sandwich. So I need to rethink my relationships with sandwiches maybe."
Sarah is still dating, but she says she hasn't found the relationship she's been looking for.
"If finding someone to share your life with defines your life's happiness, that's just sad," she says. "I don't accept that as an outcome. So I try hard to be fine doing stuff alone. Sometimes I'm lonely. Sometimes I feel alone. There's a difference, though. Sometimes I'm really grateful that I'm alone. I think it's a hard balance. I have certain things that I would just want to have in a partner. And if I don't have that, I'm going to be fine like this."
Voices in this Episode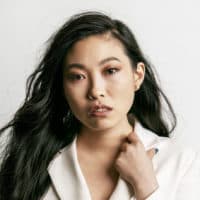 Awkwafina is an Asian-American actress, writer, rapper and musician from Queens, New York. Awkwafina, whose given name is Nora Lum, brings an impressive range of talent peppered with her signature flair, and is positioned to be the major breakout talent of summer 2018.

Lum will next be seen as Peik Lin in Warner Bros' "Crazy Rich Asians" opposite Constance Wu, Michelle Yeoh, Henry Golding & Ken Jeong. The film opens August 15.

Lum most recently starred in Warner Bros' box office hit "Ocean's 8" which was directed by Gary Ross and featured ensemble cast including Sandra Bullock, Cate Blanchett, Anne Hathaway, Mindy Kaling, Sarah Paulson, Rihanna and Helena Bonham Carter. Prior to that she starred in the indie comedy "Dude," written and directed by Olivia Milch, which follows four best girlfriends in the last two weeks of their senior year in high school.

Lum made her feature film debut in the comedy "Neighbors 2: Sorority Rising," with Seth Rogen, Zac Efron and Rose Byrne. She was also heard as the voice of Quail in the 2016 animated adventure "Storks."

Noted for the satire of her hilarious original music, Awkwafina became an internet sensation in 2012 with her viral video "My Vag." Her 2014 debut album featured her acclaimed raps "NYC Bitche$," "Mayor Bloomberg (Giant Margarita)," and the title track, "Yellow Ranger." Her first book, Awkwafina's NYC, a travel guide to New York, was published by Penguin Random House in 2015.

She is currently developing a scripted series with Comedy Central in which she will also star.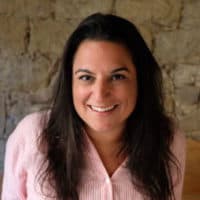 Sarah Moses's writing has appeared in The New York Times, numerous neurotic iMessages to her friends, and random notes on her phone. She lives in Brooklyn and works in Manhattan at Penguin Young Readers. When not writing ad copy, snacking, dreaming about moving to Italy, reading, or running, Sarah can be found asleep with Bravo playing in the background and a bag of potato chips by her side. She recently finished a TV pilot and is currently working on a novel about a group of friends in their 40s (though most of that writing has taken place in her head).