Learning Humanity From Dogs | With Ethan Hawke
18:40
Play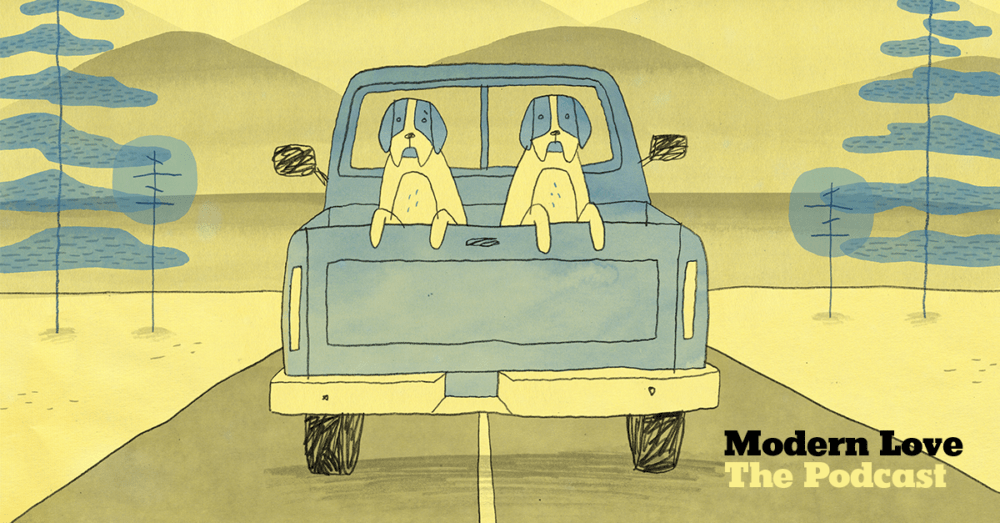 Rock bottom is a lonely place. And sometimes, taking care of someone else is the only way out. That's what Pauls Toutonghi writes about in his essay, Learning Humanity From Dogs. It's read by Ethan Hawke, who directed, produced, and co-wrote the new film "Blaze," about the life of singer-songwriter Blaze Foley. It's in select theaters now, and opens nationwide on September 21.
Where Are They Now?
It's been fourteen years since Pauls Toutonghi's first wife left him, and since he became the sole caretaker of Glasgow and Seismic. He has since remarried, and has two children. But until about six years ago, he was still drinking.
"Everybody who gets sober has a moment when the light goes on," he says. "For me, it was my son, at the age of two and a half. He saw me one morning, early in the morning, sick in the bathroom. And he [asked my wife], 'What's wrong with Papa?' And I heard it.  That moment was incredibly powerful, because I could suddenly ask that question myself. 'What is wrong with you?' And it didn't have any judgment along with it."
"Looking back on it now, I wish that I could have done many things differently," he adds. "I wish that I had been sober. I think every alcoholic understands that they lost a lot of things because of their alcoholism. And I wish I hadn't lost those things. On the other hand, if I hadn't lost them, I would have never made it to the point that I'm at. I wouldn't have hit the bottom that I hit, and I'm really grateful for that."
And Pauls knows that part of the reason he was able to get through everything was because of Glasgow and Seismic.
"They were there for me when there was just nobody else. That's what dogs give you, is pure unconditional love. And I needed it so desperately at that moment."
These days, Pauls lives in Portland, Oregon, and he has a much more stable life.
"My children are boy-girl twins. They are eight and a half years old, and they are getting giant," he says. "I teach at Lewis and Clark college, and I work in sobriety as much as I can. And my life is amazing."
But he does sometimes think back to those years that he spent in Vermont.
"You have your ghosts, obviously, when things unravel in your life and you don't act the way you wish that you had, and so — I mean, I never got say goodbye to anyone from that period of my life, you know. And I mean that remains difficult, but on the other hand — I got what I deserved, so — I don't have anything else to say, really.
That's Pauls Toutonghi. He's a writer, living in Portland, Oregon with his family. He's the author of books including "Dog Gone," "Evel Knievel Days" and "Red Weather."
Voices in this Episode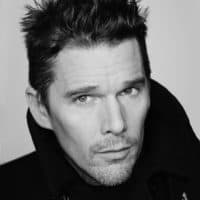 "Gather ye rosebuds while ye may," is a phrase a young Ethan Hawke took to heart while filming "Dead Poets Society," the Academy Award-winning drama that launched his career as an actor.  Thirty years and several Tony® and Oscar® nominations later, he has emerged a multifaceted artist, challenging himself as a novelist, screenwriter, and director.

As a co-writer, producer and director, Hawke's latest film "Blaze" is inspired by the life of Blaze Foley, the unsung songwriting legend of the Texas outlaw music movement that spawned the likes of Merle Haggard and Willie Nelson. The film is based on the memoir "Living in the Woods in a Tree" by Foley's life-long love Sybil Rosen, who served as co-writer with Hawke. "Blaze" was produced by Hawke and his wife Ryan for their Under The Influence banner, and premiered at the 2018 Sundance Film Festival, where newcomer Ben Dickey was awarded a Special Jury Prize for Acting for his performance as Blaze Foley. IFC Films and Sundance Selects released the film in select cinemas in August 2018 ahead of a September nationwide rollout.

Hawke was recently seen in Paul Schrader's timely political and environmental thriller "First Reformed," in which he plays the lead opposite Amanda Seyfried. The film premiered at the Venice, Telluride and Toronto Film Festivals garnering Hawke some of the best reviews of his career as an actor.

Hawke also recently starred alongside Rose Byrne and Chris O'Dowd in the Judd Apatow-produced romantic comedy "Juliet, Naked" based on the best-selling novel of the same name. He will also star in Robert Budreau's "Stockholm" opposite Noomi Rapac. The film is based on the true story of the 1973 bank heist and hostage crisis in Stockholm. Hawke will be seen alongside Juliette Binoche and Catherine Deneuve in the film "La Vérité" directed by Cannes Palme d'or winner Hirokazu Kore-eda. The film will be shot in France starting late 2018.

In January 2019, Hawke will return to Broadway in a new production of Sam Shephard's Tony and Pulitzer Prize-nominated play "True West" for the Roundabout Theater Company as "Lee" opposite Paul Dano as "Austin," which begins preview performances on December 27, 2018.

Hawke has collaborated with filmmaker Richard Linklater on multiple occasions, including "Fast Food Nation;" "Waking Life;" "The Newton Boys" and "Tape." Their most recent collaboration, "Boyhood," saw Hawke star alongside Patricia Arquette and Ellar Coltrane in the critically acclaimed film that was shot intermittently over 12 years chronicling the life of a child from age 6-18. For his performance, Ethan received Academy Award, Screen Actors Guild (SAG) Award, Golden Globe Award, BAFTA Award, Film Independent Spirit Award, Critics' Choice Film Award, and Gotham Independent Spirit Award nominations for Best Supporting Actor.

Hawke starred opposite Julie Delpy in the critically acclaimed film "Before Sunrise" and its two sequels "Before Sunset" and "Before Midnight." The trio co-wrote the screenplays for "Before Sunset" and "Before Midnight" and received Academy Award and Independent Spirit Award nominations for both scripts. Hawke, Linklater and Delpy were honored with the Louis XIII Genius Award for achievement in cinematic works for the "Before" films at the BFCA Critics Choice Awards.

Tapping into the pop culture zeitgeist with Ben Stiller's 1994 comedy "Reality Bites," Hawke has starred in over sixty films, including; "Maudie;" "Born to Be Blue;" "Maggie's Plan;" "The Magnificent Seven;" "The Phenom;" "Good Kill;" "Predestination;" "The Purge;" "Explorers;" "White Fang;" "Gattaca;" "Great Expectations;" "Hamlet;" "What Doesn't Kill You;" "Brooklyn's Finest;" "Sinister;" and "Before The Devil Knows You're Dead." Hawke received Academy Award and Screen Actors Guild Supporting Actor nominations for his work in Antoine Fuqua's "Training Day," opposite Denzel Washington.

Behind the lens, Hawke made his directorial debut in 2001 with his drama "Chelsea Walls." The film tells five stories set in a single day at the Chelsea Hotel and stars Uma Thurman, Kris Kristofferson, Rosario Dawson, Natasha Richardson, and Steve Zahn. Additionally, he directed Josh Hamilton in the short film "Straight to One," a story of a couple, young and in love, living in the Chelsea Hotel.

Hawke made his documentary directorial debut with "Seymour: An Introduction," which premiered at the 2014 Telluride Film Festival and the Toronto International Film Festival, and earned raves from critics and audiences alike.  The project follows the life of the legendary pianist and piano teacher Seymour Bernstein. IFC released the film on March 13, 2015.

Hawke's graphic novel, "Indeh," with illustrator Greg Ruth, was published by Grand Central Publishing on June 7, 2016. "Indeh" captures the narrative of two nations at war who strive to find peace and forgiveness in a time of great upheaval.  It debuted at #1 on the New York Times Bestseller List for Hardcover Graphic Novels. In late 2015, Hawke released his first children's book "Rules for a Knight" through Knopf, which features illustrations by his wife, Ryan Hawke. "Rules for a Knight," a New York Times best-seller, is framed as a long-lost document, recently found and republished by Hawke, a distant relative of the knight, Sir Thomas Lemuel Hawke. In addition to his work as a novelist, in April 2009, Hawke wrote an in-depth and celebrated profile of icon Kris Kristofferson for Rolling Stone. In 2002, his second novel, Ash Wednesday, was published by Knopf and was chosen for Bloomsbury's contemporary classics series. In 1996, Hawke wrote his first novel, The Hottest State, published by Little Brown and now in its nineteenth printing. In his sophomore directorial endeavor, Hawke adapted for the screen and directed the on-screen version of "The Hottest State" and also directed a music video for the film, featuring Lisa Loeb.

At the age of twenty-one, Hawke founded the Malaparte Theater Co., which remained open for more than five years giving young artists a home to develop their craft. The next year, in 1992, Hawke made his Broadway debut in "The Seagull." Additionally, he has appeared in "Henry IV" alongside Richard Easton on Broadway; "Buried Child" (Steppenwolf); "Hurlyburly," for which he earned a Lucille Lortel Award Nomination for Outstanding Lead Actor and Drama League Award Nomination for Distinguished Performance (The New Group); Tom Stoppard's "The Coast of Utopia," for which he was honored with a Tony Award nomination for Best Featured Actor in a Play and Drama League Award nomination for Distinguished Performance (Lincoln Center); the inaugural season of The Bridge Project's double billings of "The Cherry Orchard" and "A Winter's Tale," which garnered Hawke a Drama Desk Award Nomination for Outstanding Featured Actor in a Play (Brooklyn Academy of Music and The Old Vic); and "Blood From A Stone" (The New Group) which earned him a 2011 Obie Award for Performance. In 2007, Hawke made his Off-Broadway directing debut with the world premiere of Jonathan Marc Sherman's dark comedy, "Things We Want". In 2010, Hawke directed Sam Shepard's "A Lie of the Mind," for which he received a Drama Desk Nomination for Outstanding Director of a Play as well as recognition in the New York Times and The New Yorker top ten lists of the leading theatre productions in 2010. In 2012, he starred in Chekov's "Ivanov" for the Classic Stage Company. In 2013, he directed and starred in "Clive," a stage adaptation of Bertolt Brecht's "Baal," by Jonathan Marc Sherman (The New Group), and completed a successful run of Lincoln Center Theatre's production of "Macbeth" in the title role.

Hawke resides in New York and is married with four children.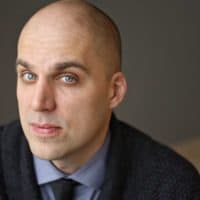 Pauls Toutonghi's work has appeared in The New Yorker, Granta, Tin House, and other periodicals. His book — Dog, Gone — was published by Knopf in 2016. He teaches creative nonfiction and fiction writing at Lewis & Clark College, in Portland, Oregon.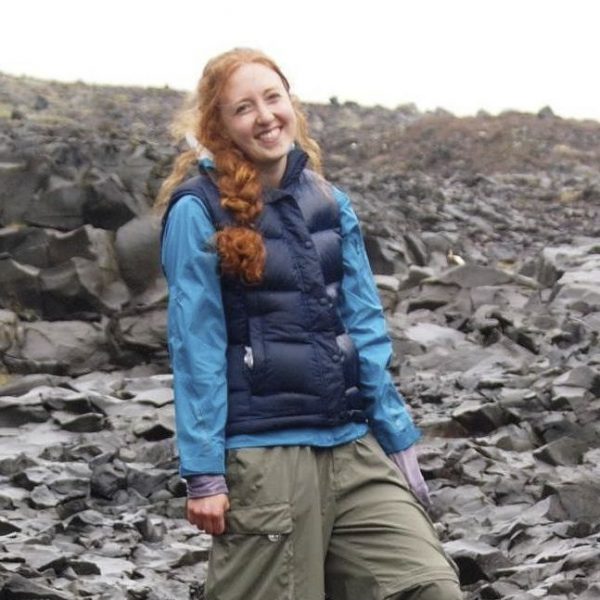 Caitlin O'Keefe Producer, Podcasts & New Programs
Caitlin O'Keefe is a producer of podcasts and new programming at WBUR.