Escaping From A Dire Diagnosis On Match.com | With Rita Wilson
21:06
Play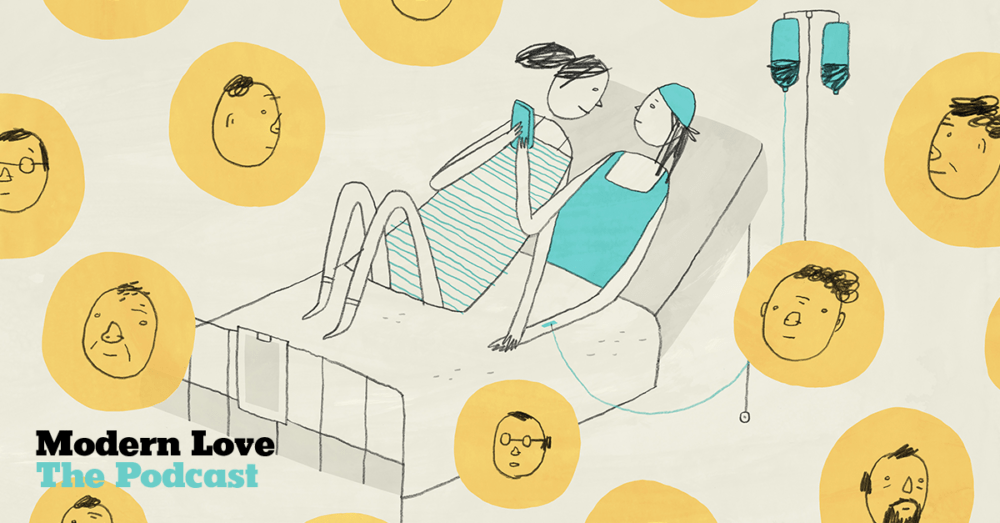 Would you start dating just to make your best friend feel better? Victoria Redel did that, and she writes about it in her essay, "Escaping from a Dire Diagnosis on Match.com." It's read by actor and singer Rita Wilson, whose new acoustic album, "Bigger Picture," tells stories about reflection and struggle.
Story continues below
Subscribe to the podcast
Where Are They Now?
We asked Victoria Redel what she remembers about the first time she and Nancy met in 1967. She says Nancy was the new kid at school at the beginning of the year.
"She walked into the classroom, she had long braids, she had pierced ears ... and she was a little bit dazzling in the way that little girls can be dazzling. Pretty early on the playground, I thought, 'I really want to be friends with this girl,'" Victoria says.
46 years later, after multiple recurrences of her cancer, Nancy made the decision to stop treatment and enter hospice in 2013.
"I completely understood that decision," Victoria says. "[When you have] watched someone move through illness and wellness, and seen the toll that it takes — not just getting ill, but also the slow uphill back into a full life — [you know] that a person who's ill has to grapple with [whether they feel] alive enough to warrant this."
"I had spoken with Nance a lot," she continues. "And there were times in the prior recurrence where she was giving up, and I was challenging that, and pushing that. And when she made the decision, I was right there with her."
Nancy passed away not long after entering hospice. And Victoria says she misses being able to just pick up her phone and call her friend.
"It's a hard thing not to be able to just press that cell phone and say, 'Nance, there's something I want to tell you.' And we did a lot of that. Even when we were unable to reach each other, we would use answering machines to check in," Victoria says. "We would ... sing to each other on the phone, make up little ditties, poems, tell each other ridiculous stories, tell each other a memory we'd had over the course of the day, and so I miss that — all the ways that I can hear her voice and hang out with her, and all the really unexpected things that she did."
Victoria says that Nancy was front and center at the celebration of her wedding with Bruce in 2011. And her husband remains a great source of joy in her life.
"He's still super funny, he still wakes me up with a cup of coffee and with some sort of monologue that has me laughing," she says. "There's a lot of high hilarity in our relationship, and a lot of seriousness. And I enjoy that. So I think there's less change, less difference, than there is growth."
And there's also a willingness to be open.
"Being alive takes courage," she says. "It takes courage to allow yourself to feel the grief of loss and it takes courage to feel the possibility of pleasure and joy. I think that's what the piece tries to reckon with, [and] that's what I hope someone would come away from it with."
Voices In This Episode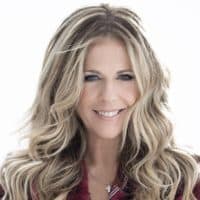 Rita Wilson is a multi-talented actress, producer, singer and writer. Rita first donned her producer's cap for the record-breaking box-office hit, "My Big Fat Greek Wedding" and has returned as a producer as well as appearing in its sequel, "My Big Fat Greek Wedding 2." In addition, Rita co-wrote and performs "Even More Mine," the song which plays over the film's credits. Wilson was the driving force behind bringing Nia Vardalos' story to the screen with Vardalos as the lead and was honored with the Visionary Award from the Producer's Guild of America,the People's Choice Award for Favorite Comedy, as well as Golden Globe and Oscar nominations. Rita's instincts proved solid once again when she saw the theatrical production of "Mamma Mia!" ... and secured the rights and develop the film, which was filmed on location in Greece. She served as a producer on the 2008 Universal hit that starred Meryl Streep and Pierce Brosnan, and serves as Executive Producer for its sequel, "Mamma Mia: Here We Go Again!"

As an actor, Rita just wrapped production on the independent film, "Emmett," and will next be seeing in the American remake of the feature film "Gloria Bell" for Academy Award winning director Sebastian Lelio and starring Julianne Moore.

Rita's first love, however, is music. In May 2012 Rita realized a lifelong dream with the debut of her solo album "AM/FM." The album, which is on Decca/Verve Records, is an intimate, elegant and beautifully sung collection of covers of her favorite songs from the '60s and '70s. Since the release of "AM/FM," Wilson has been focusing on a new component of her musical career as a songwriter. In March 2016, Rita released her self-titled second album, "Rita Wilson," which showcases her skill for creating insightful, eloquent singer-songwriter pop music that is etched with stunning honesty ... Rita has toured around the country, and in the summer of 2016 she performed as opener for Rock and Roll Hall-of-Famers "Chicago," one of the bestselling bands of all time with over 100 million albums sold. Rita has also created "Liner Notes: Songwriters, Stories and Music," in which she is joined by special guests for an evening of songwriters performing and sharing the stories behind their songs. This show has been performed multiple times at the Geffen Playhouse in Los Angeles and in December of 2017 Rita brought the show to the famed Bluebird Café in Nashville. For her LA performances of "Liner Notes," Rita won the Broadway World Award for Best Female Cabaret – Large Venue. Rita has proudly performed three times at the famed Café Carlyle in New York City. Of her most recent performance, the New York Times said "Ms. Wilson has a catch in her voice that conveys yearning and potential heartbreak behind a façade of cheer. As a stage performer, she is gregarious and forthright; a natural entertainer."

In March 2015, Rita returned to Broadway starring in Fish in the Dark, an original comedy by Larry David who also starred in the production. She made her Broadway debut in 2006 as Roxie Hart in the musical Chicago. Other theatre credits include the New York and Los Angeles stage productions of "Love, Loss & What I Wore," written by Nora Ephron & Delia Ephron, the world premiere of Lisa Loomer's "Distracted," directed by Leonard Foglia at the Mark Taper Forum in Los Angeles, and the Pulitzer Prize winning "Dinner With Friends" directed by Tony winner Dan Sullivan. Rita works with the Shakespeare Festival/LA, a charity that provides free Shakespeare to the citizens of LA, as well as providing a program for youths in the community.

Rita's additional film credits include "Sleepless in Seattle," "It's Complicated," "Mixed Nuts," "Now and Then," "That Thing You Do!," "Jingle All The Way," "Psycho," "Runaway Bride," "Invisible Child," "The Story of Us," "Auto Focus," "Raise Your Voice," "The Chumscrubber," "Beautiful," "Ohio," "My Life in Ruins" and "Old Dogs."

Other television appearances include recurring roles on "Girls" and "The Good Wife." Rita has foiled Larry David in "The Doll" episode of "Curb Your Enthusiasm," has been girlfriend and mother to Kelsey Grammar's "Frasier," and co-starred as Susan Borman in HBO's Emmy award winning miniseries "From the Earth to the Moon." Rita has "The Brady Bunch" to thank for her first professional acting job. Other TV credits include "Body of Proof," "My Big Fat Greek Life," "Mad About You," "Moonlighting," "Who's The Boss?," "Three's Company," "Happy Days," "Law and Order: SVU and "M*A*S*H*."

In 2007 Rita made her directorial debut for Glamour Magazine's Reel Moments. The Trap, starring Jeanne Tripplehorn and Channing Tatum which also includes the song "Lessons Learned" by Grammy award winning songwriter Diane Warren, and performed by Rita. Rita is a contributing editor to Harper's Bazaar and has also written for Oprah Magazine, where readers have followed her thoughts on varying subjects from fashion to family. Rita was also the creator and Editor-at-Large of Huff/Post 50, a website launched by the Huffington Post for the Baby Boomer generation.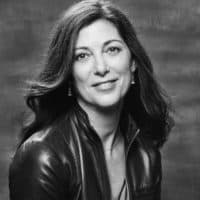 Victoria Redel is the author of three books of poetry and four books of fiction. Her most recent novel Before Everything (Viking Penguin 2017) was inspired by and is in part based on the death of her friend Nancy.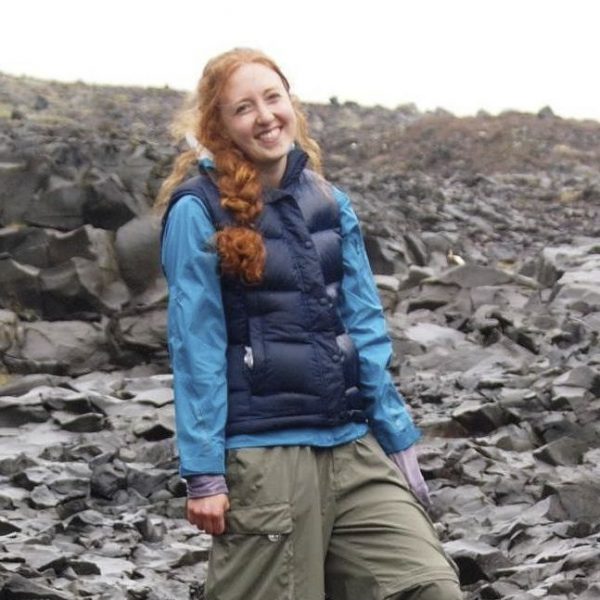 Caitlin O'Keefe Producer, Podcasts & New Programs
Caitlin O'Keefe was a producer of podcasts and new programming at WBUR.