On A Serpentine Road | With Michelle Rodriguez
19:38
Play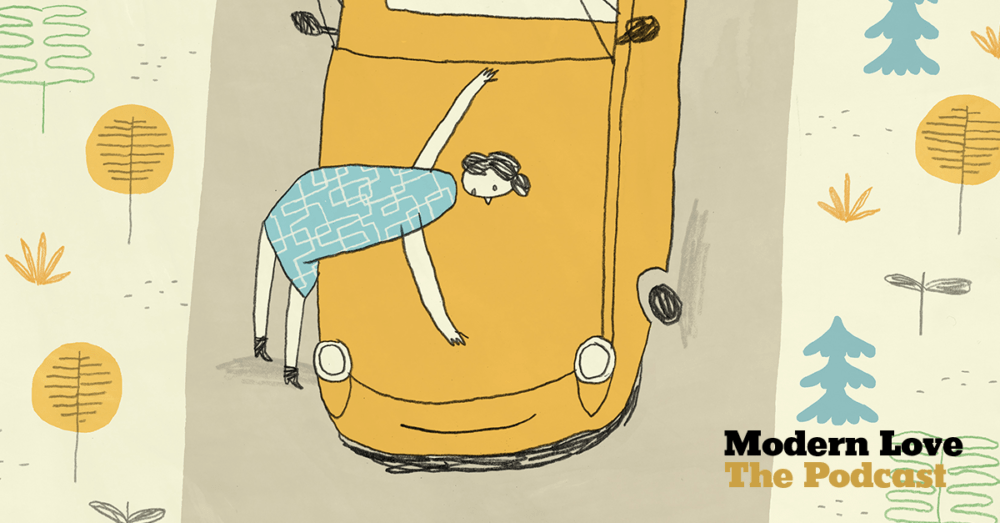 How do we choose what to hold onto from loved ones after they've died? Doris Iarovici asks that question in her essay, "On a Serpentine Road, with the Top Down."
It's read by Michelle Rodriguez, who has starred in "The Fast and the Furious" movies, "Avatar," and "Lost," among others. And you can see her alongside Viola Davis and Liam Neeson in the new movie "Widows."
Where Are They Now?
Doris Iarovici kept her Alfa Romeo for a few months after her essay came out. But when she was in the midst of moving to Boston, it broke down.
Story continues below
Subscribe to the podcast
"I took it into the shop and kind of left it there," she says. "I ... thought I might bring it up here, and then it became increasingly clear that it would be a very difficult city to have a car like that."
"It took me another two and a half years before I was ready to sell it, but I did actually just sell it a couple months ago. The buyer has kept in touch with me, and is intending to teach his teenage son to drive a stick shift with the car. So that's exciting, and I think a good home for the car," she says.
Doris says that if the logistics and finances surrounding the Alfa Romeo hadn't been so challenging, she would have kept it.
"It's a great car," she says. "[It] connects me to my late husband, but it also contains a piece of me that is harder to express in other ways. The kind of carefree, cool, and also maybe not so easy to drive vehicle is a reflection of qualities that I had when I was younger, and that I value in myself, and that are harder to find ways to express as I get older."
And she says that as time has passed, the way she deals with the loss of her husband has changed.
"I think in the immediate aftermath of losing him, there was this very intense fear that somehow we would forget him," she says. "And as the years go by, of course you forget the small things, but the big things remain. And I think as I've become more secure in that knowledge, it's become easier to let go of the physical objects that embodied parts of him."
And Doris is still in the relationship she writes about in her piece.
"Being in a new relationship after having lost someone that you really care about is difficult, and also it's very reassuring that it's still possible. And I think I felt very grateful to discover that I was still capable of feeling love in that way for someone else," she says.
And is she done with quirky Italian cars?
"There is part of me that thinks that at some point in my life I'm going to get another one, maybe with less rust in the under-carriage ... Or I might get another kind of cool convertible."
Voices in this Episode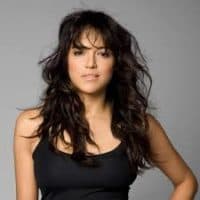 Michelle Rodriguez last was seen in "The Fate of the Furious" aka Fast & Furious 8, where she reprised her role of Letty. She also recently starred as the titular character in "The Assignment," which premiered at Toronto Film Festival.

Rodriguez lent her voice to the character Stormy Smurf in "Smurfs: The Lost Village." Rodriguez also previously voiced a character alongside Ryan Reynolds, Michael Peña and Paul Giamatti in David Soren's animated feature for Dreamworks. "Turbo," a high velocity 3D comedy, tells the story about an underdog snail who kicks into overdrive when he miraculously attains the power of super-speed.

Rodriguez also reprised her role as Shé in Robert Rodriguez's "Machete Kills," the sequel to the 2010 action feature Machete.

Additional credits include James Cameron's Academy Award® nominated film "Avatar," Emmy® and Golden Globe® winning series "LOST," as well as "Battle: Los Angeles," "Blue Crush," and "S.W.A.T."

Rodriguez worked as an extra for two years before landing her breakout role in Karyn Kusama's "Girlfight." Her portrayal of Diana Guzman garnered her awards such as an Independent Spirit Award for Best Debut Performance, as well as an NBR award for Breakthrough Performance.

An avid video game fan, Rodriguez has also lent her voice to various popular games including "Call of Duty: Black Ops II," "True Crime: Streets of LA," "Driver3," and "Halo 2."

Born in Bexar County, Texas, she currently resides in Venice, California.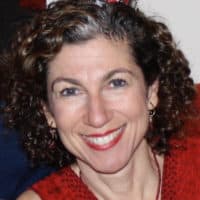 Doris Iarovici is a writer and psychiatrist who was born in Romania and immigrated as a child to New York. Her fiction collection, "American Dreaming and Other Stories," won the Novello Literary Award and other publishing honors. She's been awarded the Crab Orchard Review's Jack Dyer Prize, the Portland Review's Spring Fiction Prize, and a Pushcart nomination. She's been a Fellow in writing at Virginia Center for the Creative Arts, Hambidge, Vermont Studio Center, and Wildacres. She recently completed a novel. Her non-fiction book, "Mental Health Issues and the University Student" was published by Johns Hopkins University Press. Her essays have appeared in the New York Times, The Guardian, and elsewhere. She works part-time at Harvard University's Counseling and Mental Health Services, and is at work on a memoir.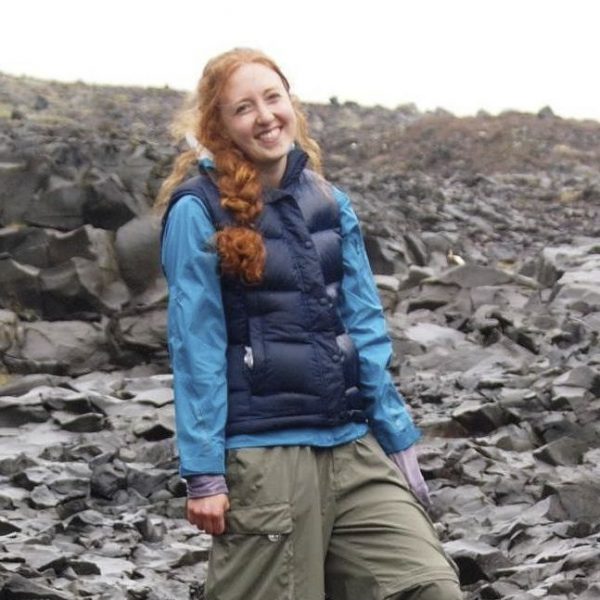 Caitlin O'Keefe Producer, Podcasts & New Programs
Caitlin O'Keefe was a producer of podcasts and new programming at WBUR.