A Young Man's Game | With Stanley Tucci
20:31
Play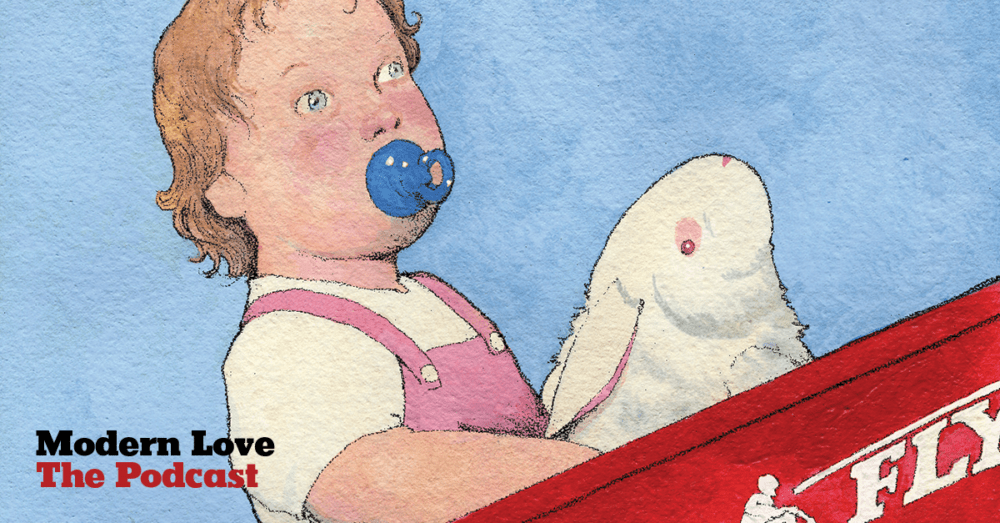 When Rand Richards Cooper was in his 40s, he was faced with a question: How late is too late to first become a dad?
His essay is called "Fatherhood, I Now Learn, Is a Young Man's Game." It is read by Stanley Tucci, who has starred in movies like "The Devil Wears Prada," "The Lovely Bones," and "Julie and Julia." His new movie is "A Private War."
Where Are They Now?
Rand Richards Cooper says that as he was crawling across his kitchen floor in agony, his mother-in-law walked in. "She was a Midwesterner with a very laconic sense of humor, and it was dim in the kitchen," he says. "And she looked down and she said, 'Rand, is that you down there?' And I said, 'It is, but go on, Molly needs you upstairs.' And she carefully stepped over me. I think I was laughing and crying at the same time."
Story continues below
Subscribe to the podcast
That wasn't the only time when tears and laughter went hand-in-hand in the early days of Larkin's life. Her birth came at a time when the family was hit with more illness. Rand's mother was fighting cancer, and a few months after she was born, Rand was also diagnosed with cancer.
"I had the almost-surreal moment of bringing my five-month-old baby to the nursing home where my mother was dying, and I had just been diagnosed with a quite serious melanoma," Rand says. "So we sat there with this beautiful little baby laughing and playing, my mother within weeks of death, and myself facing a potentially pretty grave illness."
He calls it a deeply intense life moment, with the "darkest and scariest things and the brightest and most vividly loveliest things jostling with each other."
Though Rand recovered, his mother died when Larkin was six months old. And Rand still feels the pain not only of losing her, but also of losing the relationship that might have existed between Larkin and her grandmother.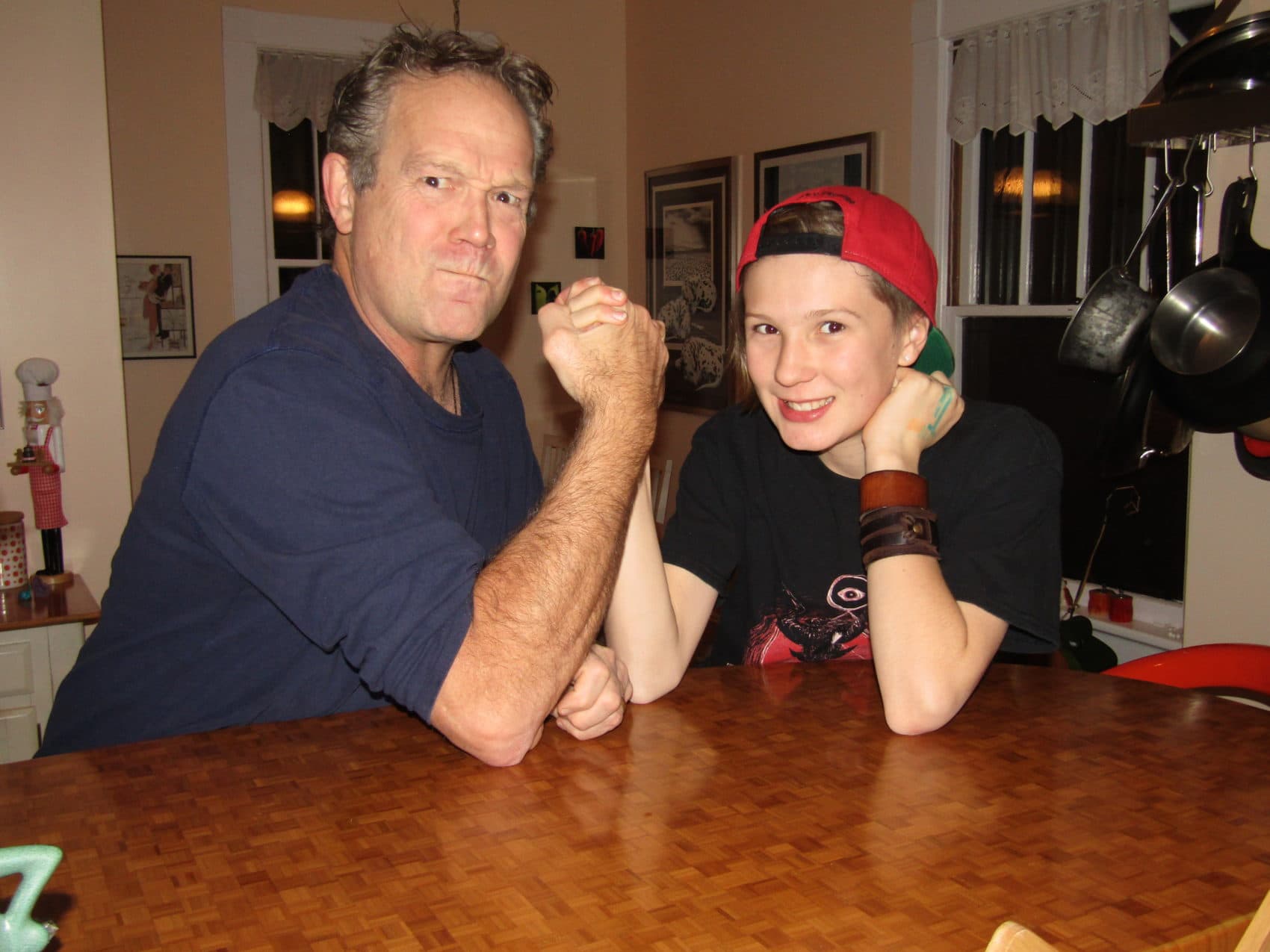 "I waited as long as I did to have children because I was doing things that were intensely rewarding to me," he says. "I traveled and I wrote books, and I loved that life. But I truly regret that Larkin hasn't gotten to know to know my mother, other than through our stories."
Larkin is twelve years old now. Rand says that she's always wanted a sibling. "But we told her, we barely eked you out. There aren't going to be any siblings."
"She has managed to use a certain amount of guilt associated with our refusal to give her a sibling to extort from us the maximum number and kind of pets," he says. "So the love and care of animals is huge with Larkin. So is reading. She loves jokes and we kid around a lot. It's a lovely relationship, and one that is rewarding to me every day."
Voices In This Episode
Lauded for his work in all mediums, Tucci was nominated for an Academy Award,
Golden Globe Award, BAFTA Award, SAG Award and received a Broadcast Film Critics nomination for his performance in Peter Jackson's The Lovely Bones. He also won an Emmy and a Golden Globe for his starring role as fast-talking tabloid tattler Walter Winchell in the Paul Mazurksy-directed TV movie Winchell. He received another Golden Globe for his brilliant portrayal of Lt. Colonel Adolf Eichmann in HBO's Conspiracy.
Tucci is also a writer, director and producer. Big Night, Tucci's first effort as co-director, co-screenwriter and actor on the same film, earned him numerous accolades, including the Waldo Salt Screenwriting Award at the 1996 Sundance Film Festival, Recognition of Excellence by the National Board of Review, an Independent Spirit Award, The Critics' Prize at the 1996 Deauville Film Festival, and honors from the New York Film Critics and the Boston Society of Film Critics.
His second project, The Impostors, was an Official Selection at the 1998 Cannes Film Festival. The film, which Tucci wrote, directed, co-produced and starred in, was acquired by Fox Searchlight Pictures later that year. The 1930's farce starred Tucci and Oliver Platt as a pair of out-of-work actors who find themselves aboard a cruise ship accompanied by Steve Buscemi, Alfred Molina, Lili Taylor and Hope Davis.
Next, he directed and co-starred as famed New Yorker staff writer Joseph Mitchell in
Joe Gould's Secret, opposite Ian Holm in the title role; executive produced Behind the Sun, starring Rodrigo Santoro; co-wrote, directed, and starred in Blind Date (a remake of the 1996 Theo Van Gogh film); and produced the Ivan Kavanagh horror film, The Canal.
Tucci's additional film credits in front of the camera include Spotlight, A Little Chaos, Transformers: Age of Extinction, Wild Card, Muppets Most Wanted, Mr. Peabody & Sherman, Some Velvet Morning, The Fifth Estate, Percy Jackson: Sea of Monsters, The Company You Keep, Jack the Giant Slayer, Captain America: The First Avenger, Margin Call, Burlesque, Easy A, Julie & Julia, The Tale of Despereaux, Kit Kitteredge: An American Girl, Swing Vote, What Just Happened, The Devil Wears Prada, Shall We Dance, The Terminal, The Life and Death of Peter Sellers, Spin, Road to Perdition, America's Sweethearts, Sidewalks of New York, A Midsummer Night's Dream, The Alarmist, Deconstructing Harry, The Daytrippers, Big Trouble, A Life Less Ordinary, Kiss of Death, Mrs. Parker and the Vicious Circle, It Could Happen to You, The Pelican Brief, Prelude to A Kiss, In the Soup, Billy Bathgate and Slaves of New York.
His work on television includes "BoJack Horseman," "Metropolis," "Fortitude," "Bull," "Equal Justice," "Wiseguy," "The Equalizer," "thirtysomething" and "The Street." He also played Captain Hook in ITV's two-hour drama, Peter & Wendy, alongside Laura Fraser and Paloma Faith. Tucci received Emmy nominations for his work in "Murder One" and "ER," and an Emmy Award in the category of Outstanding Guest Actor in a Comedy
Series for "Monk."
Tucci's theater work includes "Frankie & Johnny in the Claire de Lune," "Execution of Hope," "The Iceman Cometh," "Brighton Beach Memoirs" and "The Misanthrope." He has also performed in a number of off-Broadway plays at Yale Repertory Theater and SUNY Purchase, where he first studied acting.
Tucci made his directorial debut on Broadway with a revival of Ken Ludwig's Lend Me a Tenor starring Tony Shalhoub. The production received a Tony Award nomination for Best Revival of a Play.
The Tucci Cookbook, released in October 2012, appeared on the New York Times Best Sellers List. His second cookbook, The Tucci Table: Cooking with Family and Friends, was released on October 28, 2014. The family-focused cookbook includes recipes from Tucci's traditional Italian roots as well as those of his British wife, Felicity Blunt.
Although Tucci currently resides in London, he continues to serve on the Board of
Directors of The Food Bank for New York City.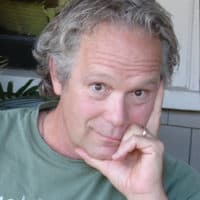 Rand Richards Cooper is the author of two works of fiction, The Last to Go (Harcourt) and Big As Life (Dial Press). His writing has appeared in The New Yorker, Harper's, GQ, Esquire, The Atlantic, and many other magazines, and in Best American Short Stories. He has been Writer-in-Residence at Amherst and Emerson colleges. A longtime contributor to Bon Appétit and the New York Times, and a former blogger for DisneyFamily.com, Rand lives in Hartford, CT with his wife, Molly, and daughter, Larkin. He is a Contributing Editor at Commonweal Magazine and writes a column, "In Our Midst," for Hartford Magazine.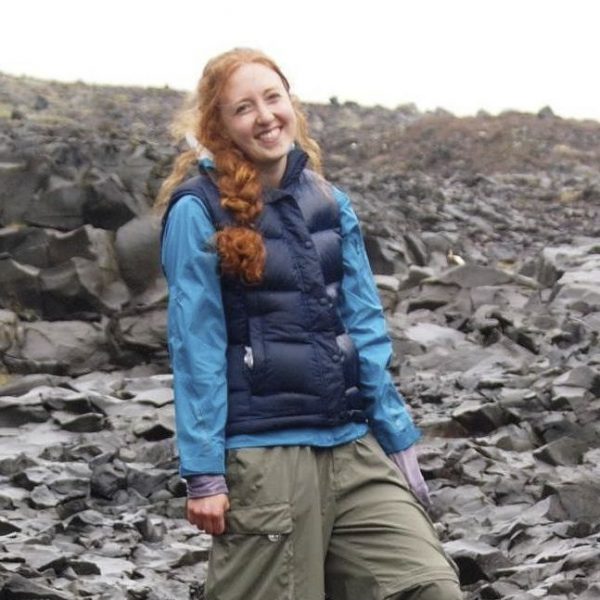 Caitlin O'Keefe Producer, Podcasts & New Programs
Caitlin O'Keefe was a producer of podcasts and new programming at WBUR.