The Shirt Stays On | With Finn Wittrock
Play
Getting undressed in front of your partner can be really hard. And for Jameson Rich, is was even more complicated. He writes about it in his piece, "The Shirt Stays On."
It's read by Finn Wittrock, who has been nominated for two Emmy Awards and is starring now in the movie "Write When You Get Work."
Story continues below
Subscribe to the podcast
Where Are They Now?
Jameson Rich says that when his piece came out in 2016, he thought his major health challenges were behind him. But about six months later, he was standing in his apartment and felt a fast heartbeat come on out of nowhere.
"And I put my fingers to my wrist and to my neck as I've learned to do my whole life to check my pulse, and I didn't feel anything back," he says. "After about a minute it wasn't going away, so I called 911, and they put me on the monitor. The machine thought my heart was going around 200 beats per minute, but in truth my heart wasn't beating at all."
Jameson was in an episode of sustained ventricular tachycardia. "So they put the paddles on me, and I felt probably the most intense pain I've ever felt in my life," he says. "I was literally picked up off the gurney and set back down by the force of the charge."
Jameson says that incident made him think differently about the time that he has.
"All that really mattered to me was if I had people to call in that moment. So I've made sure to not let my relationships and my personal life fall to the side, because what matters at the end of the day, what it comes down to, is who is in your life."
At that time, Jameson was dating a woman who also had a heart condition, and who had reached out to him after reading his Modern Love piece. That relationship didn't last, but it helped him learn to be vulnerable — something that's been important as he's entered a new relationship.
"I'm with someone now who has not been through it personally but is so incredibly understanding, and has made me comfortable with my scars in a way that I never have been. My instinct with someone who hasn't gone through it is still to hide a little bit. And the trust and the patience and love is so strong and obvious that I don't need to hide," he says.
Jameson's health is better now, though his prognosis is uncertain.
"When I was born a good prognosis was to live into the 20s. I know that's not the case anymore," he says. "But it's a wild card. The surgeries that are done to us when we're really young — the total effects are not known until a long time down the road. So I'm generally very healthy, but there is a wild card aspect to it."
When Jameson talks to people who have read his piece, he says they often seem worried about him.
"They get a very concerned look, and they want to know how I'm doing — not about the health stuff, but just with the relationship stuff, he says.
"And the answer is, I'm great. In general, I want people to try to operate with less fear, which is a thing I'm trying to do everyday, and something that has definitely served me. The best stuff happens when you operate in your day-to-day with a healthy amount of openness."
Voices In This Episode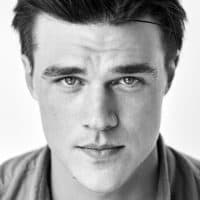 Finn Wittrock is a two-time Emmy nominee and Julliard trained actor with an extensive resume in film, television and theatre. Most recently he was seen in Ryan Murphy's THE ASSASSINATION OF GIANNI VERSACE: AMERICAN CRIME STORY on FX, in which he received an Emmy nomination for Supporting Actor in a Limited Series or TV Movie.

Later this year he will be seen in Barry Jenkins' next film IF BEALE STREET COULD TALK. He recently wrapped production on JUDY, opposite Renee Zellweger, playing Judy Garland's fifth ex-husband Mickey Deans. He also wrapped THE LAST BLACK MAN IN SAN FRANCISCO alongside Danny Glover and Thora Birch, and SEMPER FI alongside Jai Courtney and Nat Wolff.

Last year, he starred in "The Glass Menagerie" at the Belasco Theatre on Broadway. Earlier that year he starred as Cassio in William Shakespeare's "Othello" opposite Daniel Craig, Rachel Brosnahan, and David Oyelowo. Also in 2017, he appeared in Gillian Robespierre's LANDLINE alongside Jenny Slate.

Wittrock starred in Adam McKay's Oscar-nominated drama, THE BIG SHORT, alongside John Magaro, Christian Bale, Steve Carrell and Brad Pitt. In 2014, Wittrock appeared in Universal Pictures' AFI Award winning true-life WWII drama, UNBROKEN, directed by Angelina Jolie and based on the true life story of Louis Zamperini. Additional film credits include THE SUBMARINE KID; MY ALL AMERICAN; NOAH; WINTER'S TALE; and TWELVE.

Wittrock's television work includes Season 5 of FX's and Ryan Murphy's critically-acclaimed, Emmy-nominated series, AMERICAN HORROR STORY (HOTEL) where he played characters Tristan Duffy and Rudolph Valentino alongside Lady Gaga; as well as Season 4 (FREAK SHOW) in which he played Dandy Mott and received an Emmy nomination for his performance.

In 2014 he starred in HBO's critically-acclaimed, Emmy-nominated film THE NORMAL HEART, directed by Ryan Murphy and based on the Pulitzer Prize-winning play of the same name. The film tells the story of a gay activist attempting to raise HIV/AIDS awareness during the onset of the crisis in New York City in the 1980's. The film received a total of 16 Emmy nominations including "Outstanding Television Movie."

Other television credits include his role as Damon in ABC's ALL MY CHILDREN; guest-star appearances on CRIMINAL MINDS, LAW & ORDER: SVU, HARRY'S LAW, CSI: MIAMI, COLD CASE and ER, as well as the recurring role of Dale in Showtime's acclaimed drama, MASTERS OF SEX.

After graduating from Juilliard, Wittrock began his career onstage playing Romeo in "Romeo and Juliet" at the Shakespeare Theatre Company in Washington D.C., and Marchbanks in Shaw's "Candida" at the Berkshire Theatre Festival near his hometown of Lennox, Massachusetts.

Wittrock made his Broadway debut as Happy Loman opposite Philip Seymour Hoffman and Andrew Garfield in Mike Nichols' 2012 revival of Arthur Miller's "Death of a Salesman," which won both the Tony and Drama Desk Awards for Best Revival and Best Director of that year, respectively. He won a Theatre World Award and the Clarence Derwent Award for this performance.

He followed that success with appearances at Chicago's Goodman Theatre opposite Diane Lane in Tennessee Williams' critically acclaimed "Sweet Bird of Youth," directed by David Cromer, and "The Guardsman," directed by Gregory Mosher at The Kennedy Center. Off-Broadway, Wittrock starred in Tony Kushner's "The Illusion" at the Signature Theatre and "Age of Iron" at the Classic Stage Co.

Other regional theater credits include "The Blue Deep" at the Williamstown Theatre Festival; "The Laramie Project" with The Mechanicals Theatre Group; and productions of "The Matchmaker, "A Midsummer Night's Dream," at A Noise Within Theatre Company.

Wittrock attended the Los Angeles County High School for the Arts, followed by Julliard, and is currently a member of The Mechanicals Theatre Group in L.A., where he has also directed. Wittrock currently resides in Los Angeles.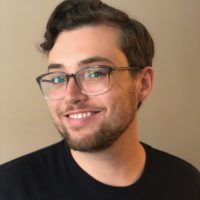 Jameson Rich is a writer and filmmaker living in New York. He has also written for Popula, and he is writing a memoir about growing up with chronic illness.