Maternal Wisdom (5 Pounds' Worth) | With Gillian Anderson
23:27
Play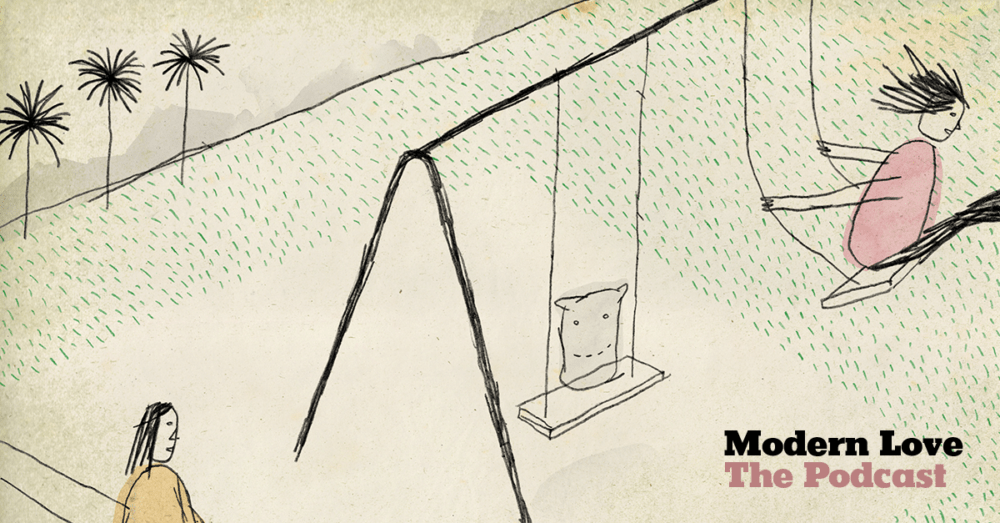 When you think back to sex ed class, it's not hard to come up with a couple of memories that might have scarred you for life. Eggs that you had to take care of, dolls that really cried, flour bag babies — not to mention having discussions about sex in the classroom. But in this week's essay, it's actually a parent, Hope Edelman, who's a little traumatized by her daughter's experience of sex ed.
Her piece is read by Gillian Anderson. You know her as Agent Scully from "The X-Files" and Stella Gibson in "The Fall," and she's starring now in the new Netflix show "Sex Education."
Where Are They Now?
Story continues below
Subscribe to the podcast
It's now eight years since Hope's piece came out. And she says Fumiko has become the stuff of family legend.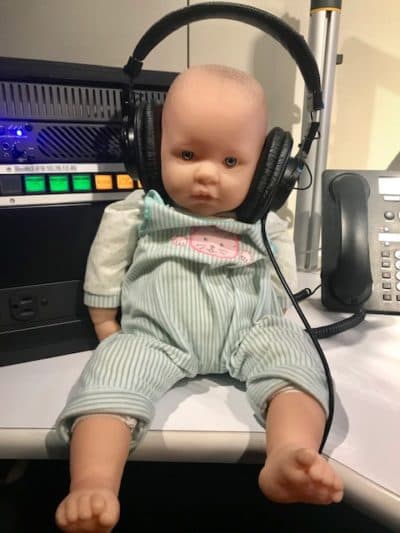 He continues to live in my daughter's bedroom. She's now in college. And we live in a canyon that is in a fire zone in Los Angeles. And occasionally we have to evacuate. And whenever we evacuate, we make sure Fumiko comes with us. Because he's one of those valued family heirlooms now that we wouldn't want to lose.
And Hope still remembers her daughter shielding Fumiko from the rain.
That moment at the very end of the piece struck me because it wasn't just that she presented herself as capable. And when I said that my mother hadn't given me everything but she'd given me enough, I felt that she'd given me the skills or the care that I needed in order to be able to care for a child and love them with my whole heart. And in that little moment I felt there was some confirmation that I had given my daughter the same, and that even if I didn't live to see her into adulthood, that would still be the foundation that was most important.
Hope says she was determined to be with her daughters as they became adults.
Because I was seventeen when my mom died, that was sort of always a number in my head, if I can just get both of them to 17, if I can just be at their high school graduations, I will have given them most of what they need, because my mom gave me most of what I needed. So as the older one passed 17, and the younger one is right on the cusp, she'll be 17 in two weeks — I feel like they have grown into very competent individuals, and I'm not as concerned about them as I was when they were younger.
But as her daughters have grown up, Hope has entered a new phase of parenting — one that she doesn't have a model for.
We hit those moments where I didn't know what to do, or I don't know what a mother's role should be, and so I would ask them, and I would say, I don't know how to handle this situation cause I had to do this one on my own, and I can see that you'd like some help from me, so let's think about how I can best be of help to you. I have, I believe, gotten to the other side of the adolescent drama with my older daughter. And it's beautiful to have a 21 year old. And I think I just spent a lot of time being anxious that I wouldn't do it right. And I'm not sure there's a way to do it wrong.
That's Hope Edelman. She's the author of the books "Motherless Mothers" and "Motherless Daughters," which explore the lifelong effects of early loss.
Voices in this Episode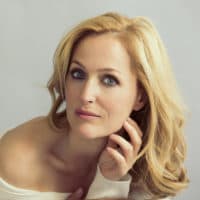 Award-winning film, television and theatre actress Gillian Anderson achieved international recognition for her role as 'Special Agent Dana Scully' on the American TV series THE X-FILES. Running for 11 seasons from 1993-2018, Gillian won an Emmy, a Golden Globe and two Screen Actors' Guild awards for the series.

In film, Gillian has starred in THE LAST KING OF SCOTLAND; THE MIGHTY CELT; THE HOUSE OF MIRTH; JOHNNY ENGLISH II; SHADOW DANCER; VICEROY'S HOUSE; CROOKED HOUSE and SOLD. Television credits include critically-acclaimed THE FALL; AMERICAN GODS; HANNIBAL; and the Emmy- and BAFTA-winning mini-series' BLEAK HOUSE and GREAT EXPECTATIONS.

On stage, Gillian has been nominated for two Olivier Awards, one of which was for her recent performance of "Blanche Dubois" in the Young Vic Theatre's production of Tennessee Williams' A STREETCAR NAMED DESIRE. She also won the Evening Standard Award for this performance. In Spring 2016, the production then relocated to New York's St Anne's Warehouse.

Most recently, Gillian appeared in the action-comedy THE SPY WHO DUMPED ME opposite Kate McKinnon, Mila Kunis and Justin Theroux. She wrapped production on Ryan Eslinger's independent feature UFO with Ella Purnell, Alex Sharp and David Strathairn, which will premiere in fall 2018. And finally, in 2019, she will appear in Netflix's SEX EDUCATION.

Gillian also is an author. The Sound of Seas, the third novel in her science fiction Earthend Saga, was published by Simon & Schuster in September 2016. She co-wrote the thriller series with New York Times best-selling author Jeff Rovin. Her most recent novel is non-fiction and was co-written with journalist and activist Jennifer Nadel, entitled WE: A Manifesto for Women Everywhere. It was released by HarperCollins and Simon & Schuster in March 2017 and made the London Sunday Times bestseller list.

Over the last 17 years, Gillian has been involved in many charity organizations: as a board member of Artists For A New South Africa, a spokesperson for Neurofibromatosis Inc., a founding member of South African Youth Education for Sustainability (SA-YES), an ambassador for Survival International and a patron of the Alinyiikira Junior School in Uganda, among many others. She remains outspoken about child and human trafficking, adult and child literacy and the impact of commercial fishing on deep sea life.

Born in Chicago and raised in London and Michigan, she has lived in London for 16 years and has three children.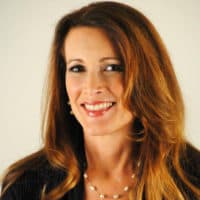 Hope Edelman is the author of six nonfiction books, including the bestsellers Motherless Daughters, Motherless Mothers, and The Possibility of Everything. Her books hav

e been published in 17 countries and 11 languages and have almost a million copies in print. Her most recent book, the bestselling Along the Way, is a collaboration with the actors and filmmakers Martin Sheen and Emilio Estevez about their 50-year father-son relationship.

An expert in the field of early mother loss and mother-daughter relationships, Hope speaks at venues and conferences all over the world and has appeared frequently on television, including Today, Good Morning America, CNN, KTLA, CBC, and Good Morning Australia. Her articles, essays and reviews have appeared in numerous publications, including the New York Times, the Chicago Tribune, the Los Angeles Times, The Huffington Post, Glamour, Child, Self, Real Simple, and Writer's Digest and she is sought after as a personal essayist whose work has appeared in many anthologies.

The recipient of a bachelor's degree in journalism from Northwestern University and a master's degree in nonfiction writing from the University of Iowa, Hope is a member of Northwestern's Council of 100, a group of 100 notable women alumni that mentors female students and recent graduates. She was recently inducted into the Medill School of Journalism's Hall of Achievement, an honor reserved for fewer than 1 percent of the school's graduates. Equally committed to helping motherless families and emerging young writers, she has been a board member of PEN USA, Motherless Daughters Inc., and Motherless Daughters of Orange County, as well as an Advisory Board member at Mommy's Light.

Hope lives in Topanga Canyon, California, with her husband and two daughters. She teaches writing at Antioch University-LA year round, and at the Iowa Summer Writing Festival every July.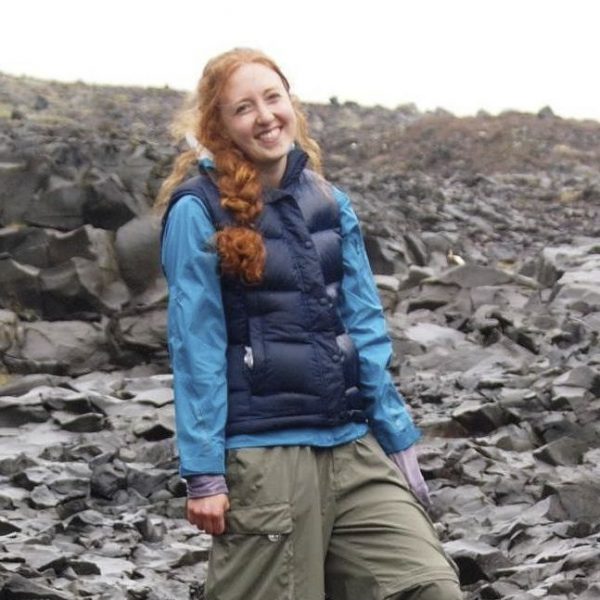 Caitlin O'Keefe Producer, Podcasts & New Programs
Caitlin O'Keefe was a producer of podcasts and new programming at WBUR.