Rallying To Keep The Game Alive | With Connie Nielsen
Resume
It's easy to single out the biggest decisions in a life. But this week's essay by Ann Leary is about little choices, that you might not think about very much in the moment, that end up slowly changing everything.
It's called "Rallying to Keep the Game Alive," and it's read by Connie Nielsen. She's starred in "Wonder Woman" and "Gladiator," and you can see her now alongside Chris Pine in the TNT show "I am the Night."
Where Are They Now?
When we talked to Ann Leary, she told us more about what it was like to go through that difficult period with her husband about ten years ago.
"You start to feel misunderstood, or that the other person is not playing fair, not being the ideal person that you expect them to be. And while I'm perfect, why couldn't he be perfect?" she says. "And I think he felt the same way. So it wasn't hell. But it was a few years of difficulty appreciating each other the way we had before. And then the way we did later, and still do."
And Ann still thinks of the dinner, when she laid out all the ways that Denis had failed their marriage, as a turning point.
"It was the craziest thing. I'm actually emotional thinking about it. It just changed everything," she says. "He wasn't trying to win. He wasn't trying anything. He just wanted to move forward. And that's when things got better — when we stopped trying to defeat each other."
Ann's children are 26 and 28, and they know about the rough patch in their parents' marriage now. She says they reacted differently than she thought they would.
"They were surprised. And we were surprised that they were surprised," she says. "When we were unhappy with each other in the marriage, we thought that it was probably having this horrible effect on the children, and that they would be scarred. And they had no idea. They were teenagers. Amazingly, we were not the most important thing that they had going on every single day."
Now, Ann says she's glad they know. "I think it's good for young people in young relationships and dating to know that the very idealized romantic idea of what [you deserve] in a relationship is not real. It's not really attainable. And it's actually kind of silly. I think that we both want them to know that, because we feel like they would fall into the trap we fell into, which is, this marriage isn't perfect, let's go find a perfect marriage someplace."
Ann says she and Denis entered a new phase of their marriage when their kids left home, but they value their relationship, and each other, more than ever.
"I really dreaded the empty nest. I dreaded it," she says. "And I can't even tell you how much we love our empty nest. It is like a hedonist temple. We walk around in our underwear because there's nobody there to be disgusted by us. We eat while we're watching TV. All the things we didn't do because we tried so hard to set a good example. Now we're like we were when we first met. Just, we didn't care. And it's really fun."
And tennis is part of that.
"We couldn't get any worse — we didn't grow up playing tennis, so we were horrible," Ann says. "And now I think we're proud of each other, and even if we're playing against each other — we can be pleased, if the other — if he wins a point, and it was a beautiful shot, I actually will shout out in delight because it makes me so happy."
Voices in this Episode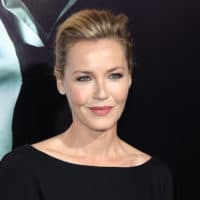 Danish-born actor, Connie Nielsen's achievements in the arts range across leads in films such as the Academy Award winning "Gladiator," the critically acclaimed "Brothers," "One Hour Photo," and "Demon Lover", and is the recipient of Best Actress Awards of San Sebastian Film Festival, Bodil Awards, and Empire Awards, among others. In 2010, Connie Nielsen co-founded Human Needs Project with David Warner to create one-stop-shop sustainable services for slum residents.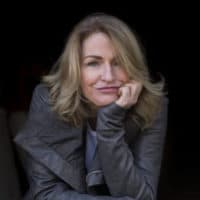 Ann Leary is the New York Times bestselling author of the memoir, AN INNOCENT, A BROAD and the novels, OUTTAKES FROM A MARRIAGE, THE GOOD HOUSE and THE CHILDREN. THE GOOD HOUSE has been translated into seventeen languages and is currently in development for a feature film produced by FilmNation and Tribeca Pictures. Leary's short fiction and nonfiction have been published in Ploughshares Magazine, The New York Times, Real Simple, National Public Radio, LitHub and others.

Her new novel will be released by Simon and Schuster in 2020 and she is currently working on a collection of personal essays. Ann and her husband Denis Leary live in upstate New York.